Hello steemit friends,
Taking care of the customer service of our company is to take care of our customers, and thus, to guarantee the present and future success of our organization.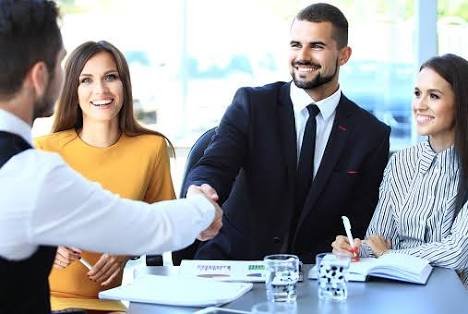 Here are 4 key tips to improve your customer service skills :
Develop the customer service skills of your team
Make sure your specialized end-user management department is an expert in their field, empathizing with customers and committed to the company's goal. Remember that in the long run, customers' appreciation of a business is based on the experience of interacting with staff.

Strengthen communication skills
A key aspect that an employee in the Customer Service department must be sure to take care of is - without a doubt - communication . What should be considered when interacting with customers? Take note of these tips:
Ask questions : Only by learning to ask the right questions will we be able to identify the problem or the concerns of our customers, and we will be able to offer them a solution to their liking.
Listen : after asking questions, you have to listen. This is the first step to empathize with the person speaking to us. Avoid interrupting the caller, admit any errors, and propose quick fixes to restore customer confidence.
Follow-up : After resolving an impact, dispelling a doubt, or answering any question, you can proactively and directly follow up with the customer. A simple mail or an opinion poll can tip the scales in the final evaluation of the company.

Look for continuous improvement of the department
Almost all businesses have a Customer Service department. A proof of intelligence - and also of leadership - is to seek continuous improvement , that is, to analyze the aspects on which the department can continue to progress.
Defining metrics to measure performance or customer satisfaction scores can also be a good way to improve our department and avoid stagnation. There are many indicators to be taken into account when measuring the achievement of objectives and tools to improve the performance of your teams, such as the first serious game to train skills in the area of customer service .

Design a Customer Service Strategy
Good customer service stands by if it can rely on a strategy that is aligned with the interests of the organization. In addition to defining tailored KPIs to measure service performance, it is important to follow strategic models such as:
Ensure accessibility : There is no point in having the best customer service department if customers do not know how to contact it. Book a place accessible as well digital (Web of business, blogs, etc.) as physical.
Rely on people : on the FAQ portal, bots, emails or autoresponders help a lot, but the customer wants real people with their expectations to take care of him.
Meet the needs of the customer: put yourself in the shoes of your customers. What do they want, what do they need, what will they ask for in the future. Your customer service skills can help you define future strategies based on the feedback you collect from your customers.
Build a community : launch events, attend trade shows, interact on social networks, etc. Ultimately, build a community and also team up with your end consumers.
Ask for feedback : surveys at the end of the service, a phone call, an e-mail survey or a short vote are some of the ways to get feedback directly from your customers to learn directly about the experience that they have from your organization. Not only will this be helpful in designing your strategy and making improvements, but your customers will also feel that their opinion matters.
If you like my post please do upvote, resteem with friends and write down a comment. And don't forget to FOLLOW me for more interesting posts.
With regards,
@realsteemian