Easy to USE EMOJIs & BITMOJIs on Steemit! Quick Tips #1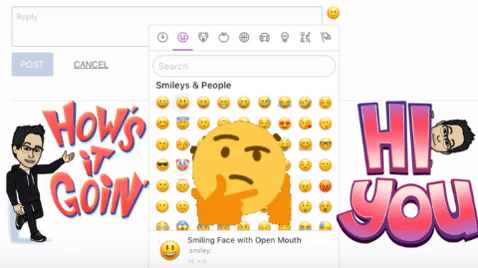 I am a great fan of #Snapchat emojis and I believe there are many of you like me as well. I wanted to use them on Steemit while commenting or on replies and you know, for fun where it applies. I looked into few of them, tried and find two of these to work the best. One of them has emojis like on your phones and another one you can create your own personal #emoji (bitmoji).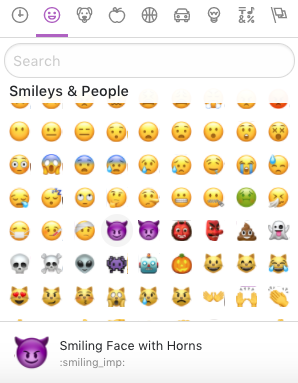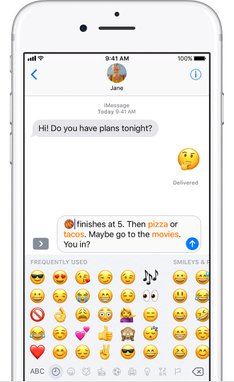 Steemit Smile!
Steemit Smile is a google chrome extension which can be installed on your browser to use. After installation, You will see a smiley emoji on the right side of the comment box. Once you click the smiley icon, you will see numerous emojis that can be used with a single click. It looks like Emoji Keyboard if you are familiar with it, so sometimes it feels like it's just the copy of it. I liked the name "Steemit Smile!", so I went with it and since I started using, I have no issue so far. This is probably made by @ansek (Not Sure) since it redirects me to his steemit page when I click on the icon on the extension. You will be able to use most of the emojis that comes on your Apple and Android phones.


Bitmoji
If you are on Snapchat, you probably know what I'm talking about. Bitmoji is also on mobile where you will be able to create your own personal emojis. You have to add Bitmoji chrome extension in order to use your personal emojis here on steemit with bitmoji. Once installed, create your own emojis, copy the address of emoji you like to use, then paste in on the post you are writing or on the comments.

I hope you find this helpful, if not then please follow me to give me the opportunity to bring the helpful posts to you as well in future. Please follow, Upvote & resteem to support your minnow friend. I would love to meet you in the comments section below.
✍🏼✍🏼✍🏼✍🏼✍🏼✍🏼✍🏼✍🏼✍🏼✍🏼✍🏼✍🏼✍🏼✍🏼✍🏼✍🏼✍🏼✍🏼✍🏼✍🏼✍🏼✍🏼✍🏼✍🏼✍🏼✍🏼✍🏼✍🏼✍🏼✍🏼✍🏼✍🏼✍🏼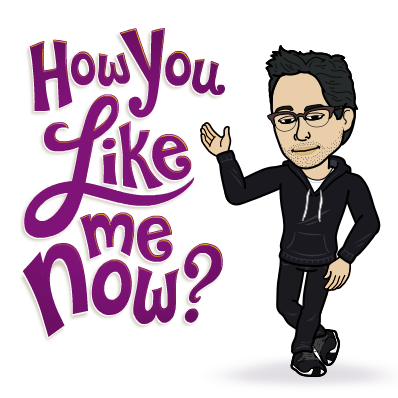 !steemitworldmap 32.694866 lat -96.811523 long d3scr
When Money Talks on Steemit, Minnows are unheard.  

Yours @lykkejay