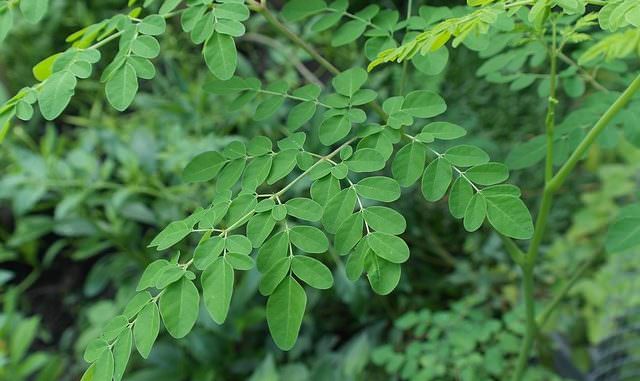 Source
The Moringa tree (Moringa Oleifera) also known as "malungay" in Tagalog or "kalamungay" in Cebuano is native to the Philippines but also been planted around the world and is naturalized in many locals. This humble plant of which we used to see in our own backyard has so many health-enhancing potentials to your body. We see them on the outskirts of the rural and provincial area; we see it beside the streets; we see them served in humble shanty "carenderia" matched with some ripe tomatoes and spring onions. While some of you may have encountered this herb served at your table and not given much appreciation of what it contributes to your body.
Many of you may not know what this super herb can do to your body but after reading this article and knowing the facts, you will surely have a second thought and would never look at Moringa the same way ever again. It may sound surreal but I bet you to read the facts what this underrated plant can do to your body.
While many things found here on earth that can have one or two health benefits. Ayurveda, India's ancient tradition of medicine sites 300 diseases that are treated with the leaves of the Moringa tree. Recent scientific research has proven that this modest plant is, in fact, a "powerhouse" of nutritional value, of which 90 are known to date with the possibility of more yet to be identified.
Moringa leaf is very nutritious and a natural energy booster and its nice because the energy booster is not based on sugar, and so it is sustained. Moringa is also soothing; it helps lower blood pressure and it aids in sleeping. Its detoxifying effect may come from its ability to purify water.
Beneficial affects of Moringa for food and medical purposes by anywhere in the word is already proven, Moringa is just a recent discovery of modern science and its already been used in ancient times by Asian countries.
Who needs a very fancy and a much expensive and commercialized multi-vitamin when you can grow one of these super plants in your own backyard?
There have been many recent studies that the leaves of Moringa are nature's multi-vitamin providing 12x more vitamin E of Almonds, 25 x more iron than spinach, 0.75x vitamin C in oranges. It also has 15x Potassium than bananas, 4x more fibre than oats, 4x more protein than eggs, 10x more vitamin A than carrots, 17x more calcium than milk, 9x the protein of yogurt and 4x more Chlorophyll of wheatgrass.
The Wonder Herb
Another amazing thing what Moringa can do to your body is their juice. The juice have a stabilizing effect on blood pressure and used to treat anxiety. It controls glucose levels in cases of diabetes, sometimes with carrot juice added and it's also used as a skin antiseptic.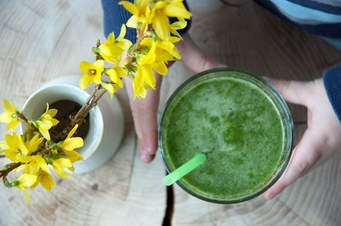 Source
The leaves are used as a remedy for diarrhea, dysentery and colitis; it can be mix with honey followed by a drink of coconut milk 2 or 3 times a day
In cases of gonorrhea, eating leaves is nice because of the diuretic action. It can also treat fevers, bronchitis, eye and ear infections, scurvy, and catarrh. It increases a woman's milk production and is prescribed for anemia. It is considered to be anthelmintic (able to kill intestinal worms), cleansing. The leaves and buds also used to rub on the temples of someone with a headache.
Comparable to Meat's Nutritional Value
Moringa plant is the 'Holy Grail' of all vegetarians, It has the highest protein ratio of any plant, with the protein in Moringa being comparable in quality to that of soy. It is consider only soy had protein by food scientist comparable to meat, dairy, and eggs. But Moringa protein is better than soy protein as it is non-allergic. Proteins are dissolved into smaller units known as amino acids and moringa contains 18 of the 20 amino acids required by the human body including all eight of the essential amino acids found in meat products of which a luxury most people around the world cannot afford. Our body cannot produce those eight essential amino acids and must get them through the food we eat. Moringa is one of very few plants that contain all eight.
So why go for such fancy foods and food supplement when all you need is the herb just around your background.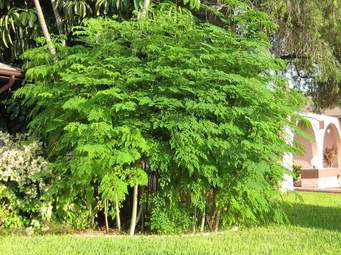 Source
---
Our mentor @surpassinggoogle has been very supportive of our group and other groups too. Please support him as a witness by voting him at https://steemit.com/~witnesses and type in "steemgigs" at the first search box.
If you want to give him witness voting decisions on your behalf, visit https://steemit.com/~witnesses again and type in "surpassinggoogle" in the second box as a proxy.
Others that are good: @beanz, @teamsteem, @good-karma, @busy.org, @esteemapp, @hr1, @arcange @bayanihan, @acidyo, @anomadsoul, @steemitph, @henry-grant and @paradise-found, also the many others who have visited My posts. Pls. support them too. I am grateful for that and for everyone who has helped me and my friends. Thank you very much.