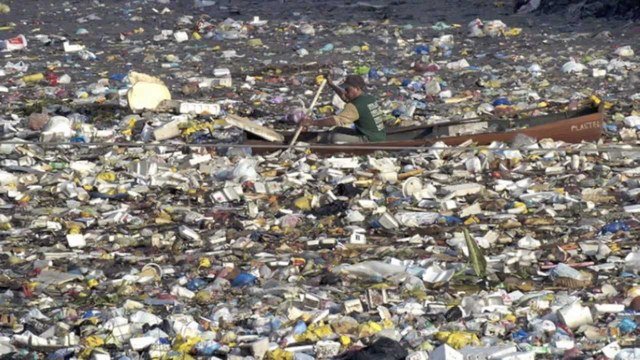 Source
(This is not a picture of the patch, as the actual patch is invisible to the naked eye. But like that we might grasp the problem easier)
WARNING - Disturbing images at the end, please be advised.
Well, first of all let's get the facts sorted:
The patch I'm on about, is located in the Pacific Ocean (unfortunately there are similar, smaller patches in the other oceans too).

It's not actually an island but a patch. The patch extends over an indeterminate area, with estimates ranging widely.

The patch is characterized by exceptionally high concentrations of plastic, chemical sludge and other debris.

The estimate of its size varies from that equals to the size of Texas to that double the size of the USA!

The patch is not easily visible, because it consists of very small pieces that are almost invisible to the human eye.

The density of the plastic according to one scientific study is 5.1 kilograms per square kilometer of ocean!

Estimates of weight range to 100 million tons of garbage (which is up to 1% size of the ocean)!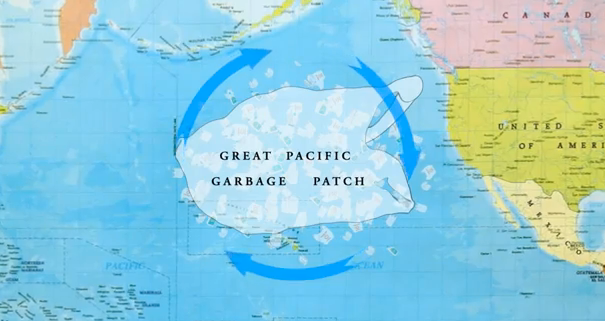 Source
When I found out about this, I was in shock, I consider myself a widely read and knowledgeable person, but I was not aware of such a catastrophe!
It was discovered by Charles Moore in 1988, based on his research, it was formed by the currents, within the ocean. According to his research 80% of the garbage comes from land and 20% comes from ships. The garbage takes its formation within the patch in the range time between 1 - 5 years.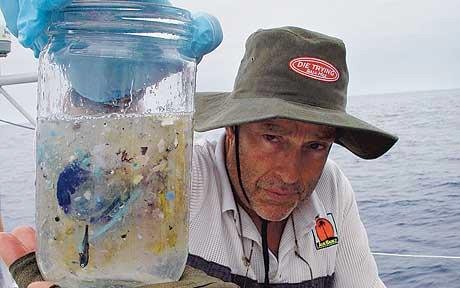 Souce
(This is what the water looks like within the patch)
To understand the problem - think about it this way:
To clean 1% of the patch, you'd first have to hire a ship; let's say you work for 10 hours per day and do it at the speed of 20 km/h. You would need 67 such ships in a year and it would cost you up to half a billion USD (that's only to pay for the rent of those ships)!
Just imagine how many animals and fish get hurt and die feeding and living on this garbage. Birds, fish, turtles, seals... The following 2 pictures are just examples of what it causes to the wildlife: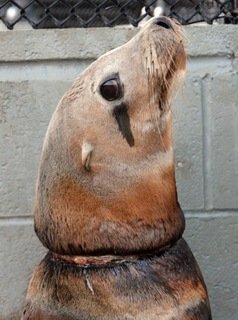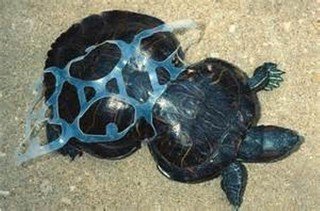 Source
---