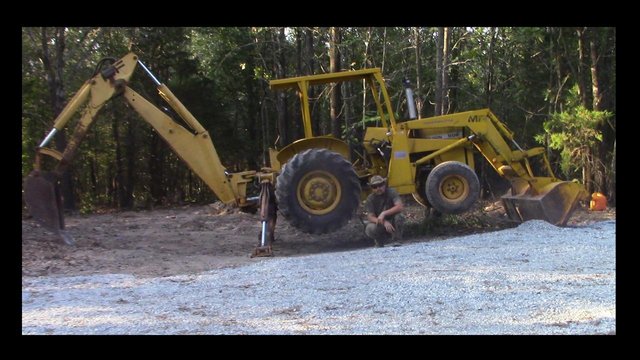 I've got to tell you guys, I'm kind of loving this!
---
Once again, amazing neighbors with heavy equipment are allowing me to get done what I need to get done, for free. A very kind, generous, knowledgeable, and busy neighbor, the father of @jaguarlife, showed me how to operate this backhoe today.
I'm sure if he had the time he would even offer to do all the work for me, but it makes more sense just to teach me and let me go, so I'll be set up for my future and he can get back to his business.

TIME TO LEARN PAPA!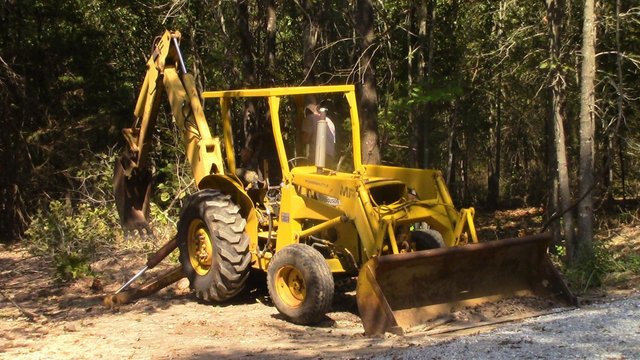 Since I did spend some years operating a forklift, I have a bit of understanding about some machines, but all of this equipment (the skidsteer, tractor, stump grinder, and backhoe) is all brand new to me. Since we decided to go with a septic system, I'm uprooting all the trees in the area that I am preparing for it.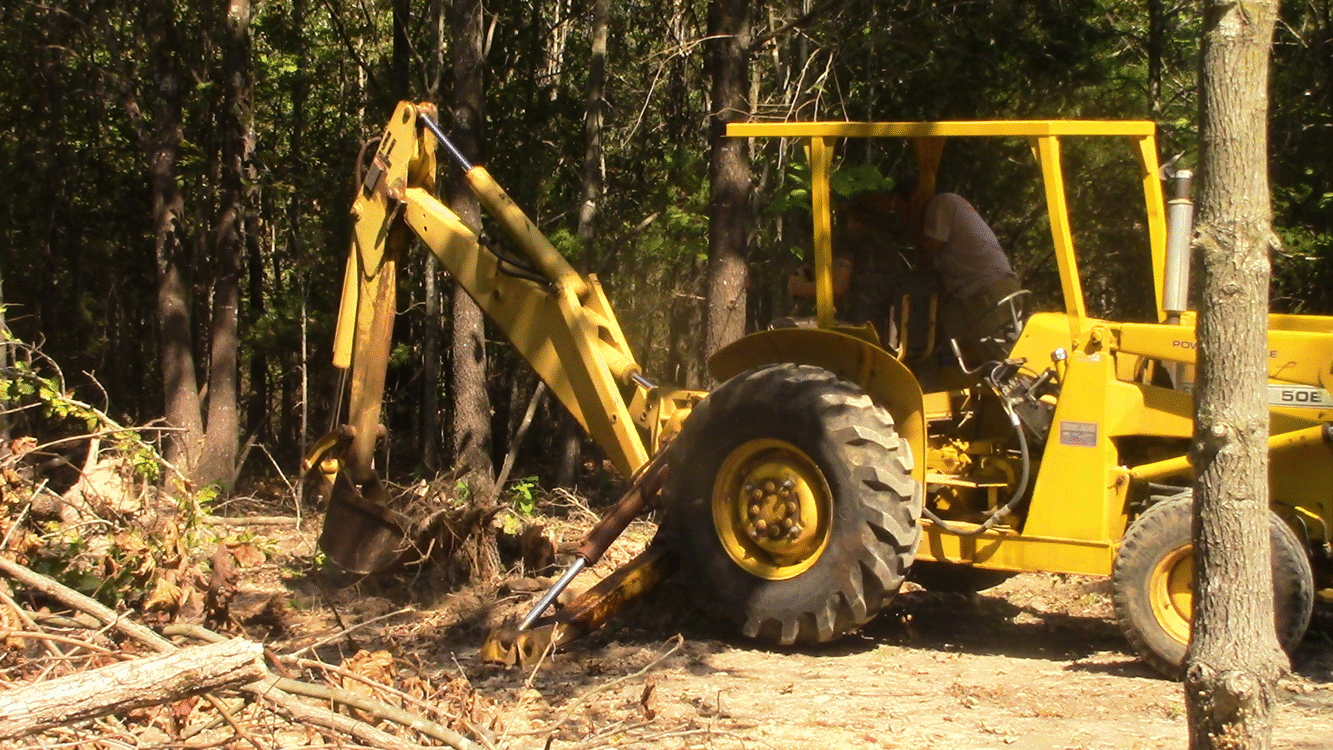 Sometimes, the backhoe can just be ran into the trees and knock them over. However, for the sinewy hickory trees and the large oaks, I have to use the backhoe to dig around the trunks and rip out the roots first. It takes some learning, but I am getting the hang of it.

BLESSED BEYOND BELIEF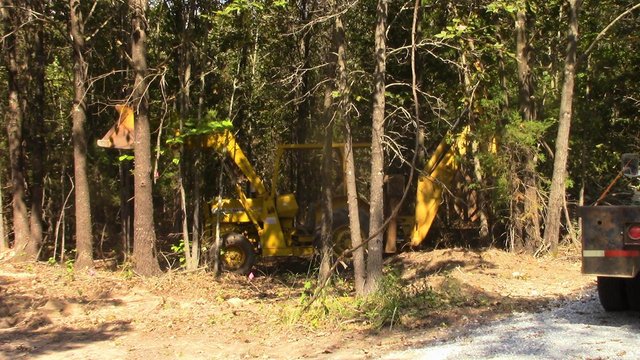 To be able to "happen" to purchase some land right where I have so many loving, caring, generous, and helpful neighbors is a HUGE blessing. I can't even imagine how much renting all of this equipment would cost.
Yet, somehow here I am. Attempting to move forward with my life and this property, and yet without a clue about a lot of it. However, I am learning and it is paying off.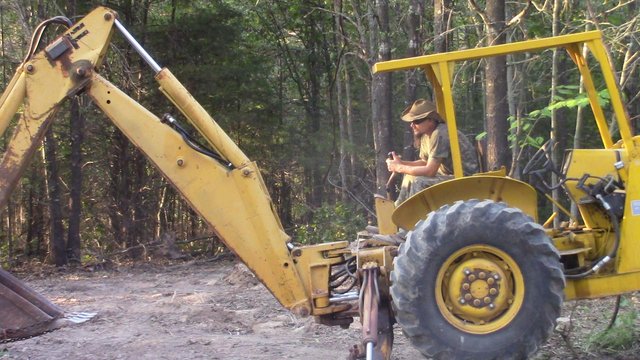 Today was a huge step forward, not just because I now have a backhoe that I can use and the training to properly operate it, but we had something else happen on our property. I'll post about that tomorrow, so stay tuned.

As always, I'm @papa-pepper and here's the proof: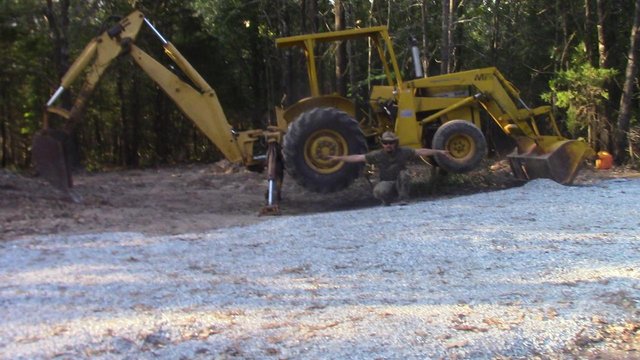 proof-of-backhoe
Until next time…
Don't waste your time online, invest it with steemit.com

GIF provided by @malos10
---