What did they say, and more importantly, did anyone listen? Where are we now?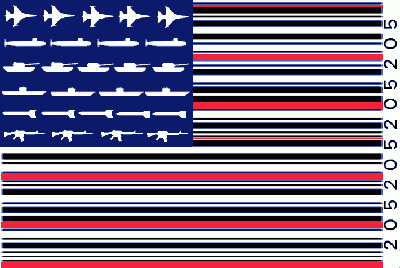 Why don't we hear powerful speeches from Presidents warning us about real shit that matters? The leaders of America have always been puppets or went forward according to a blueprint made by hidden hands. America had been a design, going back to Francis Bacon, about creating a New Atlantis. A new revolutionary way of life was being envisioned and designed, and it eventually compounded as the United State of America.
America tried out new ways of living and succeeded. America was a grand experiment. Even Eisenhower spoke about it in such a way. Despite walking into a playhouse with powerful forces acting on him, Eisenhower managed to tell us a bit about the new American experiment being developed.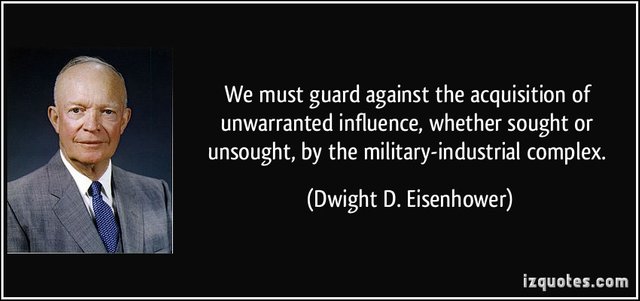 President Dwight D. Eisenhower warned of a the recent development of an immense military establishment, along with a large arms industry. He termed this new phase of America as the "new American experiment".
Dwight D. Eisenhower exit speech on Jan.17,1961
Chilling how right he was. From 1961 to 2016, 55 years, and we have seen what has happened in the cold war, and recently since 2001 with 9/11. The "military industrial complex" has grown even more. The USA spends more on military the next top 8 nations combined.
Eisenhower said the "potential for disastrous rise of misplaced power exists and will persist."
How do we combat against these hidden influences and powers in our lives? By being aware of them. Knowledge is power. Eisenhower stressed we all need to be alert (i.e. aware) and be knowledgeable people. That is the only defense against this rise in hidden secret power.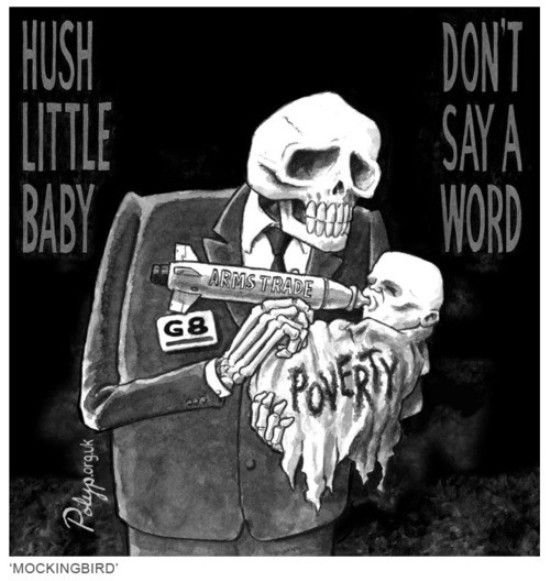 Eisenhower wasn't the only one to speak up against the rising power. President John F. Kennedy spoke directly to the hidden hand's and their secret powers of influence in America.
JFK came right after Eisenhower as well.
JFK spoke of the importance of truth by emphasizing intolerance towards secrecy in the state, secret societies, secret oaths and secret proceedings. Concealment holds power. The way to own information, knowledge, or truth exclusively, is to prevent others from having it. This is the power of intelligentsia, governments and secret societies throughout history. They have certain information the rest of us don't and they make decisions for everyone else based on that.
"For we are opposed around the world by a monolithic and ruthless conspiracy that relies on covert means for expanding its sphere of influence--on infiltration instead of invasion, on subversion instead of elections, on intimidation instead of free choice, on guerrillas by night instead of armies by day. It is a system which has conscripted vast human and material resources into the building of a tightly knit, highly efficient machine that combines military, diplomatic, intelligence, economic, scientific and political operations."
John F. Kennedy, Address before the American Newspaper Publishers Association, April 27, 1961