Poverty Stricken Boy In Tibet With Rough Terrain In the Background - My Photo From 1989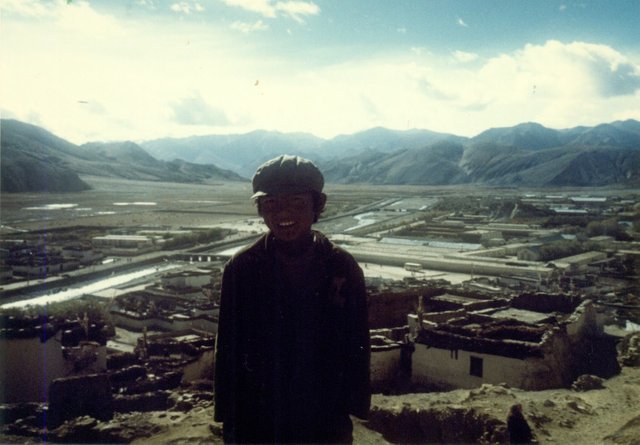 I took this photo in 1989 while on a college semester abroad. The foreground is a bit dark. It is a boy - young man in Tibet. You can get a sense of the poverty in the area by looking at the surroundings. The terrain also looks rough, barren and difficult.
I hope you like my photo!
Please consider voting up, following, re-steeming, etc.
Thank you very much!
copyright 2018 missinglinks