So far so good, this medium has made me diiging out great memories with great old and new pictures. II had series of thoughts and then I remember my recent moment with @ayemmanuel and @ssonia. I could see this as not in anyway a contest, but a fun time, where we can reflect on how far we have come. Every picture indeed, have a story.
If you also have interest to join this fun click here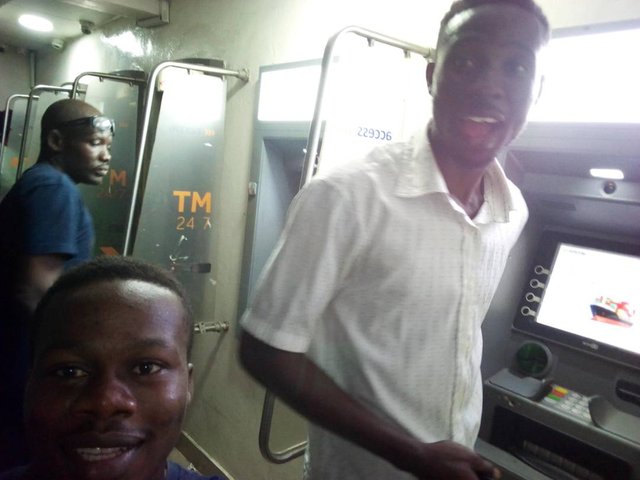 I was privileged to meet @ssonia, a very good friend on mine. We met around Ibadan, Nigeria and decided to have a moment at a nice place. We decided to first visit the ATM machine to get some cash, thereafter we visit a restaurant to have some chat with a meal.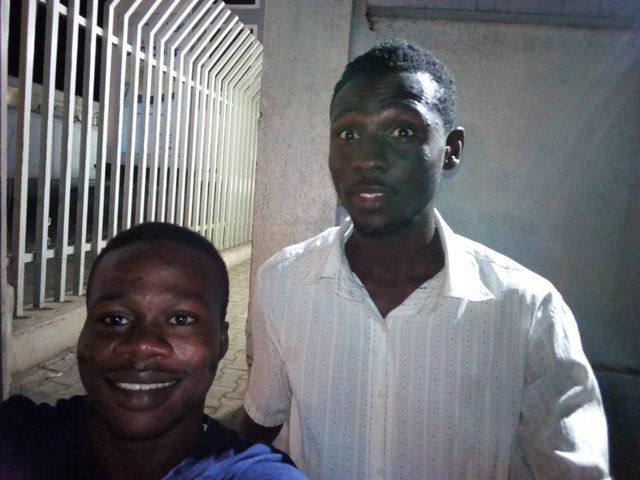 I feel great having friends around me, having fun and having gist about the present, the past and the future.
Hahahahah, Dnot make jest of me, see me below wearing a blue and black shirt and @ssonia wearing a white Tshirt with a camera.
I felt great
At least, this post isn't long.
Thank you for your time.
Still me photo-vid