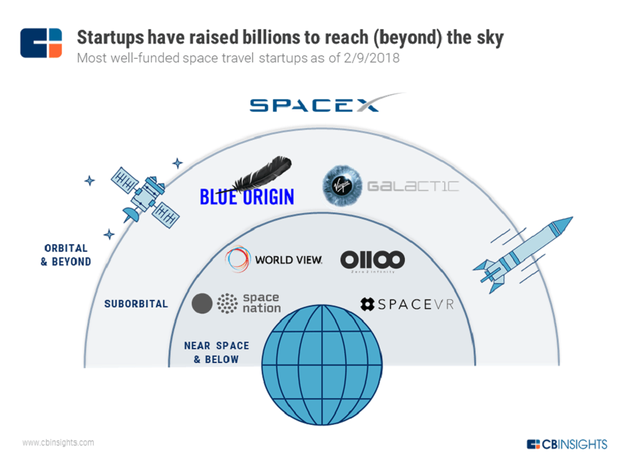 Image attribution: cbinsights' study into space travel
Going through all these ideas on mining asteroids reminds me of the story of Columbus, a man who was not an explorer to start with, but ended up in history as the best known explorer and the one who discovered America. In his story he also negotiated a 10% revenue from trading in new discovered territories with Spain.
I find that as long as entrepreneurs are creative enough in making exploration sustainable our race will be able to reach goals we might have not even dreamed of not so long ago.
---
Resource:

My one golden nugget:
making space relevant to earth needs to be sustainable
---
Resource:

My one golden nugget:
build in space using the resources of space. Building solar farms in space can produce energy for our planet. Use Earth for residential access only!
---
Resource:

My one golden nugget:
asteroids are full of valuable resources. In order to collect them efficiently we need to start with profitable materials like platinum
---
Reading Lists
---
There are books that I reread regularly, but at the moment I read new books in trying to identify the best books to reread while trying to push my learning boundries. So far I got to organise my future reading in 6 lists, main readings for each time of the day:
and 3 lists of books that look interesting but haven't got enough information for them:
For people who just wanted to know how to choose what to read by Tai Lopez' talked of principles.
Do you have a book or resource that would like to see what nuggets I can get out from for you ?