Predicting the future of Steem
Today I was in a customer session and one of my clients was talking a little about the uncertainty of her job future as an internal project is coming to an end. She is close to retirement and was saying that her hope was that she would be able to make it through the next 3-4 years to reach her minimum cut off age. She has been working for the company for many years, is highly knowledgeable and skilled and is considered an asset. It is interesting that even though I asked her prediction she was unwilling to give one because she said, there are just too many variables involved.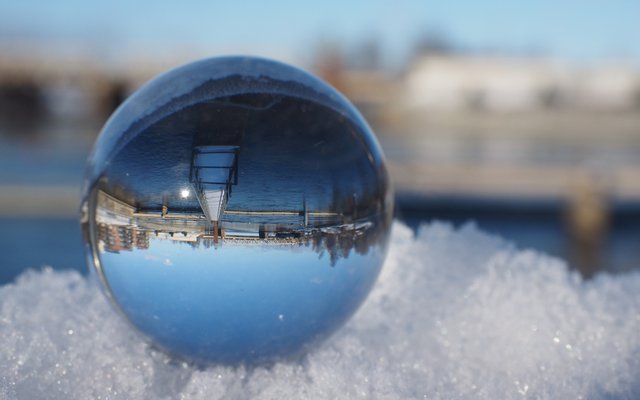 Too many variables. How many do you think there are influencing and affecting the price of Steem and the larger crypto market? Can anyone accurately predict what the banks are going to do with their institutional investment funds, does anyone know which of the 2500 current projects are going to crash and burn or, what kinds of new ones are going to come into the marketplace to compete? This isn't just about Steem.
The price of crypto at the moment is almost completely detached from the reality of a project yet people still use it as an indicator and an example of how well a project is performing. Steem is one of the most visible of all the projects out there as not only are the transactions being logged on the chain, but all of the conversations had by the community about steem are there also. Is that a positive or a negative do you think?
Does it matter for speculators that are just looking for a pump and dump on a coin before moving onto the next? Do the many automated trading service bots care at all all what is happening on Steem or are they just doing what they do regardless of what anyone says about it?
For me, I like to set myself some trading points where I would be willing to trade a bit of Steem for something else and, I am looking higher than the last highs as I think that there is so much potential value in Steem through what it offers and potentially could offer users that it is almost a guarantee that it will hit new highs. I know, there are no guarantees but for Steem to be a 15 dollar coin, it only needs to double the market cap it hit at the ATH of 1.7 billion.
While 1.7 billion sounds like a lot, is it? Didn't Whatsapp sell for 19 billion once upon a time? Yes, that sold because it gave facebook access to user data, something that we are willing to give them for free since it is all available on the blockchain but, what do we offer investors?
Not that we are selling a centralized business but there are a lot of possibilities that could be built upon Steem and with zero fees and 3 second transactions, the ability to leverage the blockchain for various purposes is quite high. But, while there is investment opportunity to be had, what is likely to really make Steem valuable is the community aspect and while that is close to non-existent now, when that institutional money pours into crypto, the interest it generates globally is going to make people look and see what all the fuss is about. With all the risk of speculation coins, a utility coin that can be earned effectively for free is going to be a very attractive entry point for normies who don't want to either risk or learn.
It is impossible to really predict though as there are so many variables that are, could and will come into influence outcomes but I am putting my Steem where my mouth is in the fact that I am powering it up, not down. For me, I don't think that this community relies on steemit Inc but I also don't think that they are willing to sell their stake and reputation for so little when so close to having the institutions coming in.
As always, I could be wrong but I have a feeling that when it comes to greed, the value of the stake they have now is not high enough to trigger their sell monster an I take the stance that like many I know who have to sell for various reasons, each sell they have made low, they have felt. Wrong is not something I am scared to be though, I am not often so far off the ball that I am completely wrong. There are always first though, so don't listen to me.
Your life, your decisions.
Taraz
[ a Steem original ]