Happy Monday awsome peeps 🤗
I hope you are having a wonderful start on your week and that you are doing well ❤️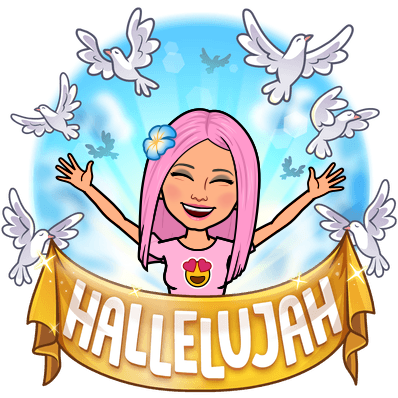 Thats pretty much how I felt when I saw what I got in my mailbox 😍 Ohh la la!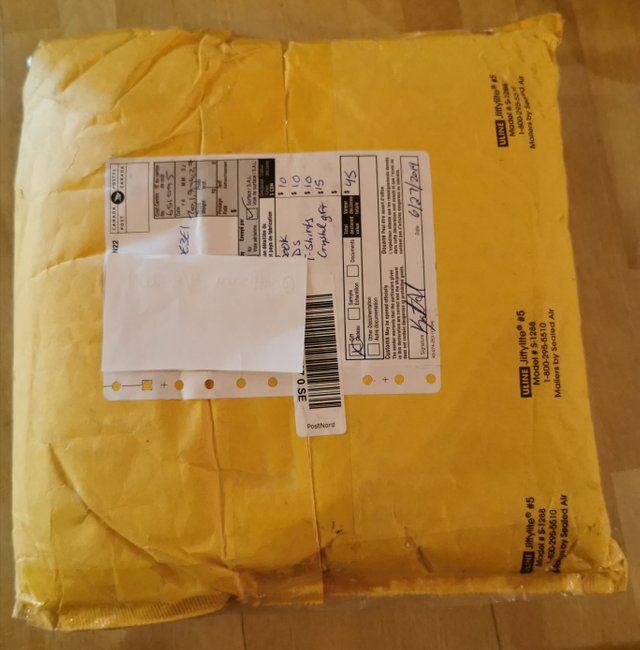 It was from my sweet friend @katrina-ariel, and I could never have guessed whats inside... even if I tried 😁 lol
She is such a sweatheart and an inspiration in SO many ways...Lucky to have you in my life love 🤗❤️🤗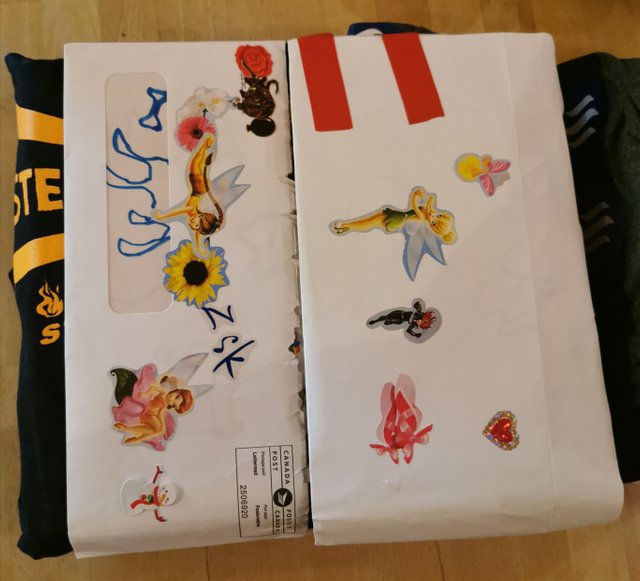 She has 2 wonderful Boys and I got all teary when I saw this... They made me some drawings and Thank you note 😍 it melted my ❤️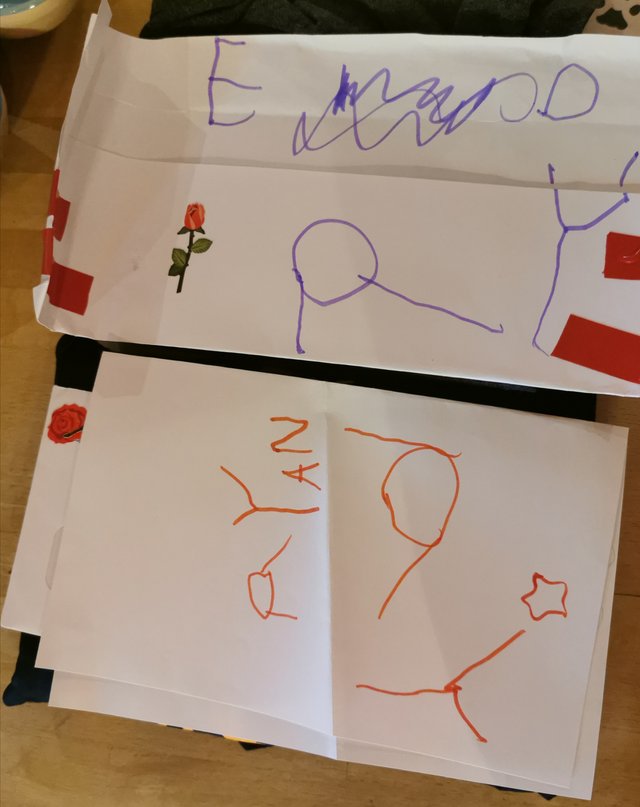 Look at that...made me smile bigtime and I love the gift of children as its always out of Love, and handmade are my favorite 😊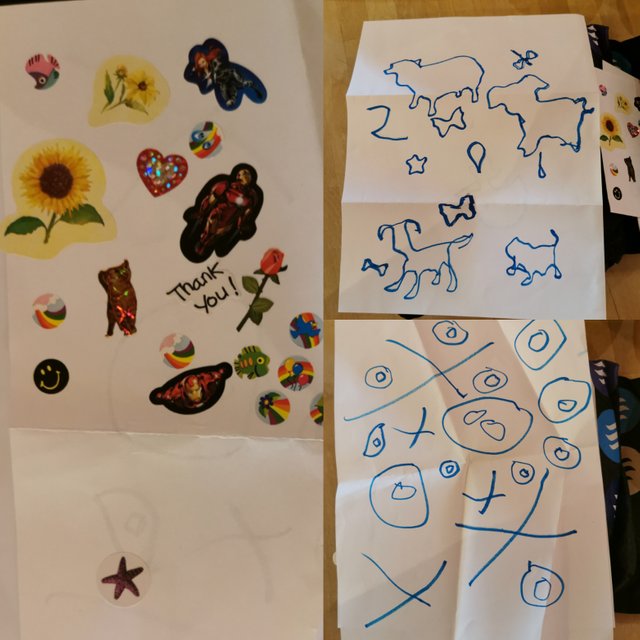 BIG THANK YOU to your Lovely twins and its now on my fridge so I can se it and smile every morning ❤️

Then I saw this wiew and I love that card 😉 and your note just got me all warm hearted my sweet friend and I can say.... Same right back at ya ❤️🤗❤️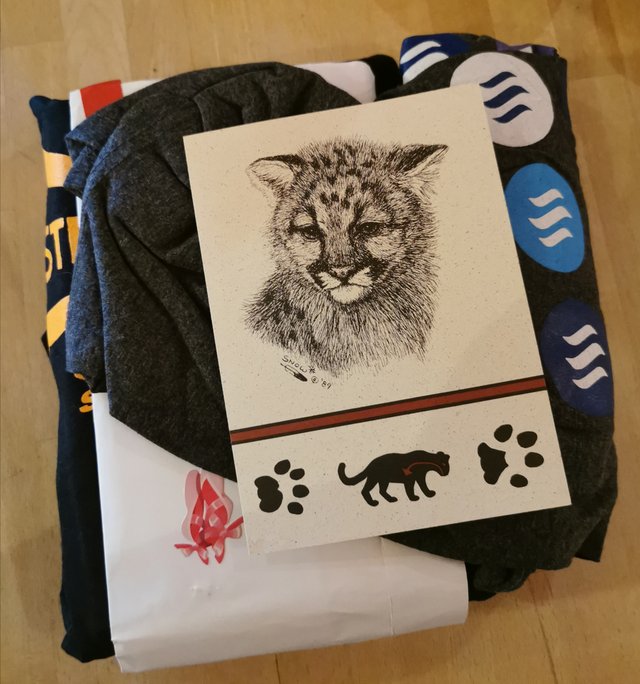 I saw something looking like shirts or something soft in there...had to take a closer look... Really excited 😜 lol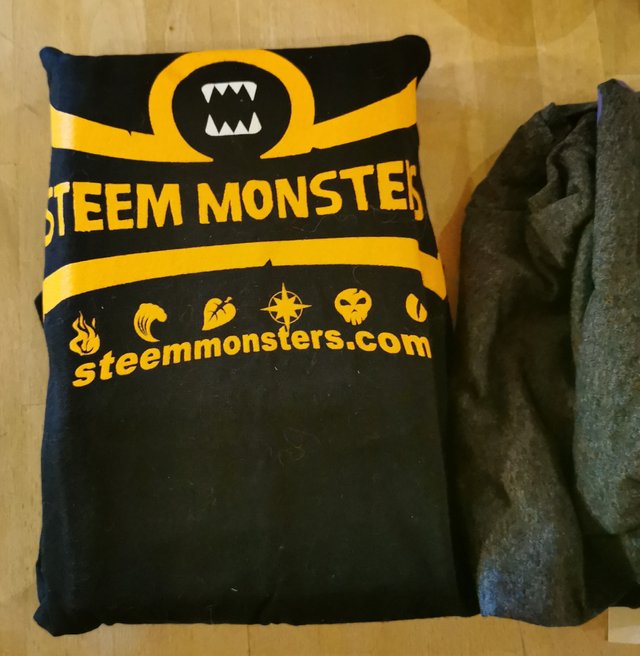 WHAIT... WHAT?????? IS THAT A.........😃
STEEMMONSTER SHIRT???????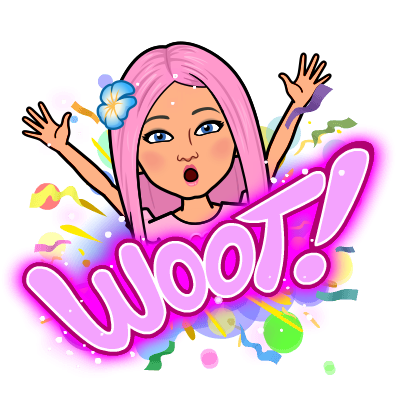 OMG... I almost... I got really happy as I wanted one for some time 😊 Thank you!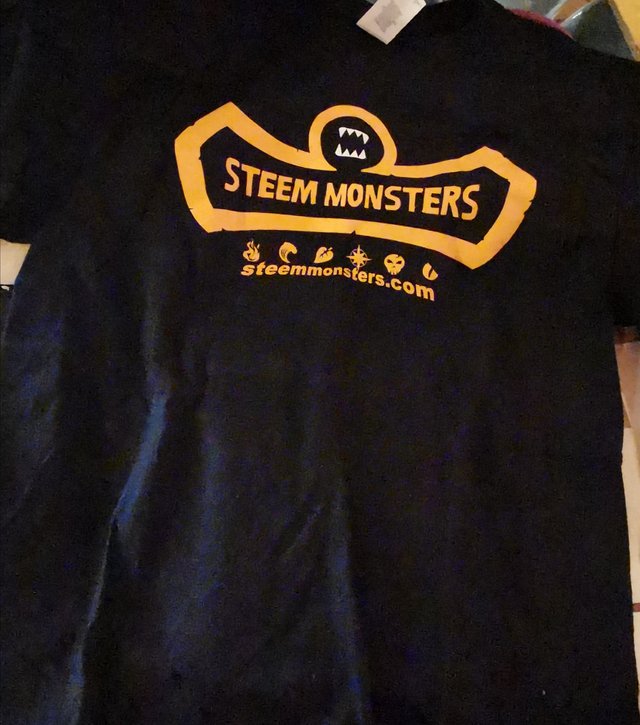 There was Another shirt as well and I was happy getting my first... Steem shirt as well!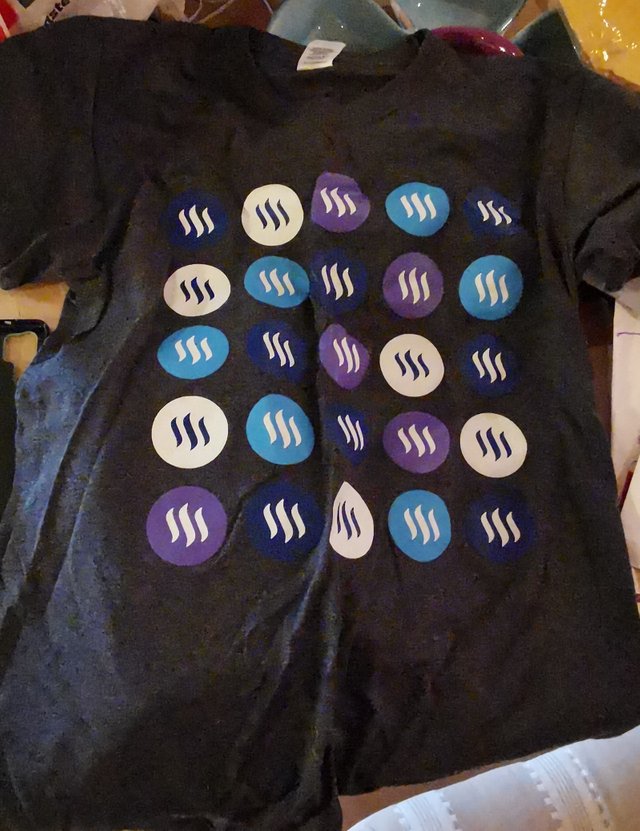 Thank you SO MUCH for this Katrina, was really sweet of you and made me year 😘

Then I got to some gifts that kind of was hiding wraped in the shirts and I guess you save the best for last... So I've heard... Lol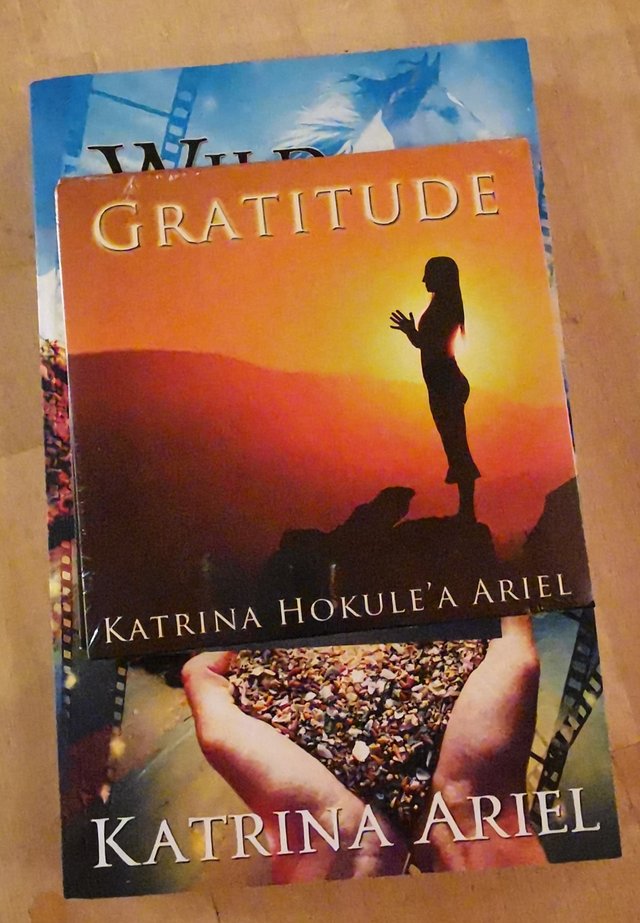 I got Another of her amazing book WILD HORSE HEART and this one was signed and again such sweet message 🤗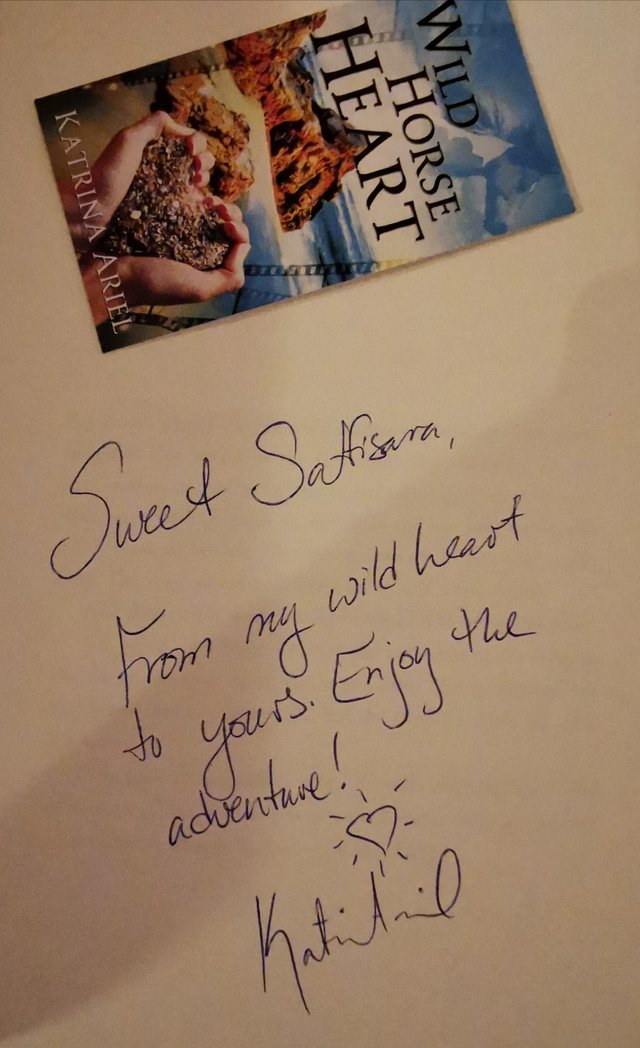 I always loved reading books since I was little, but I have to say that reading something that a friend has written.... Makes it so much more exciting and not to mention...the admireation... Such a beautiful imagination and mind... How did she ever?....creative and inspiering.
I haven't read as much as I liked yet... To many interruptions 🙈 but I cant wait to just have a Day off... Cuddling up and read Katrina... Her book 😜 lol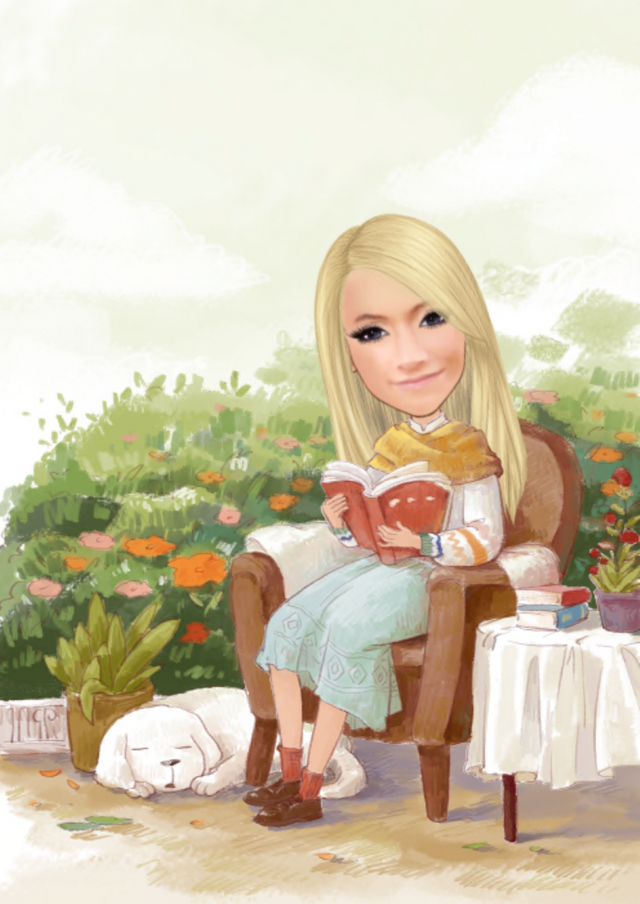 There was also a beautiful gift with a cd and beautiful cover that is a favorite of mine 😍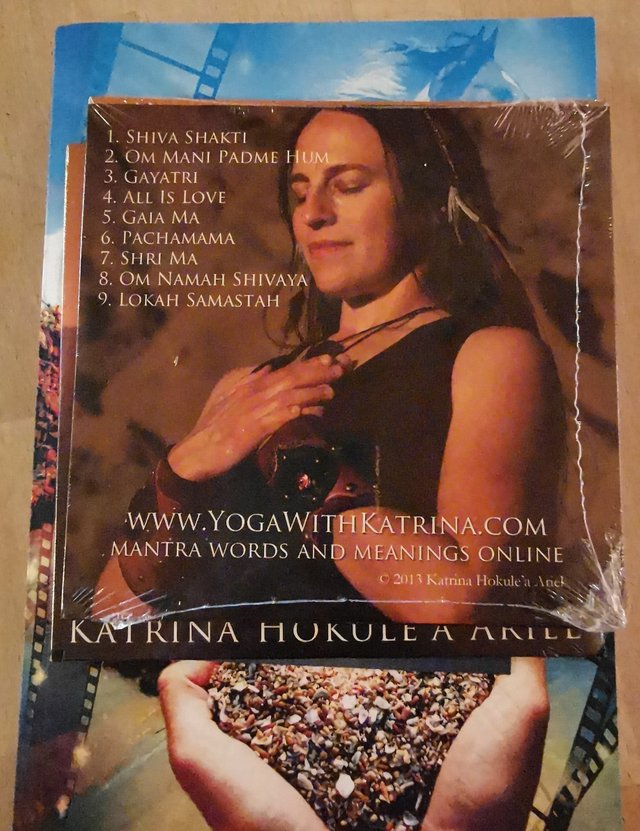 Grattitude... and only this picture itself brings such peace 😊 cant wait to listen!
THANK YOU @katrina-ariel THANK YOU!

❤️🦋❤️🦋❤️

You didn't think that was it did ya? 😁 There was actually 2 more things, and this was also something that got my heart raise a little 😍 check this out!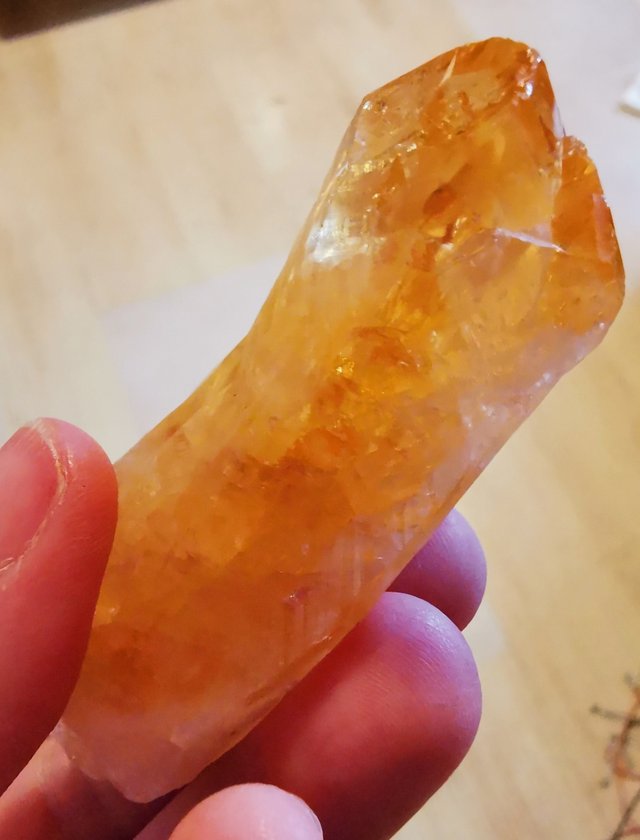 A beautiful crystal and such amazing shape and colours 😍 my very first one and I actually never seen one quite this close up before. That is a real beauty right?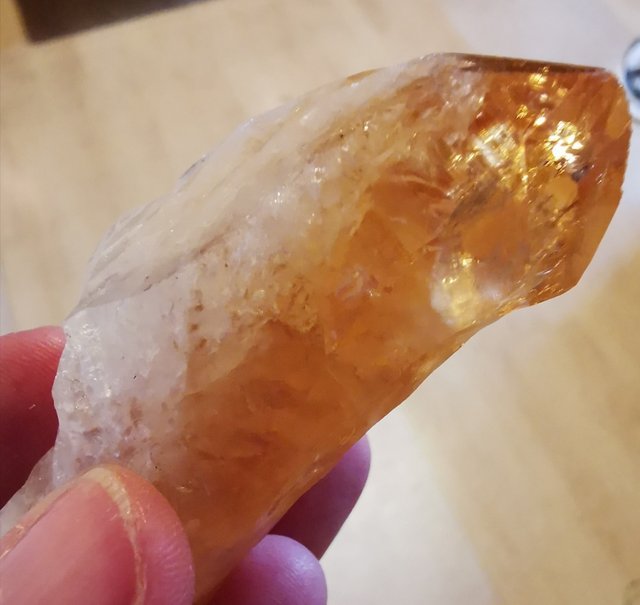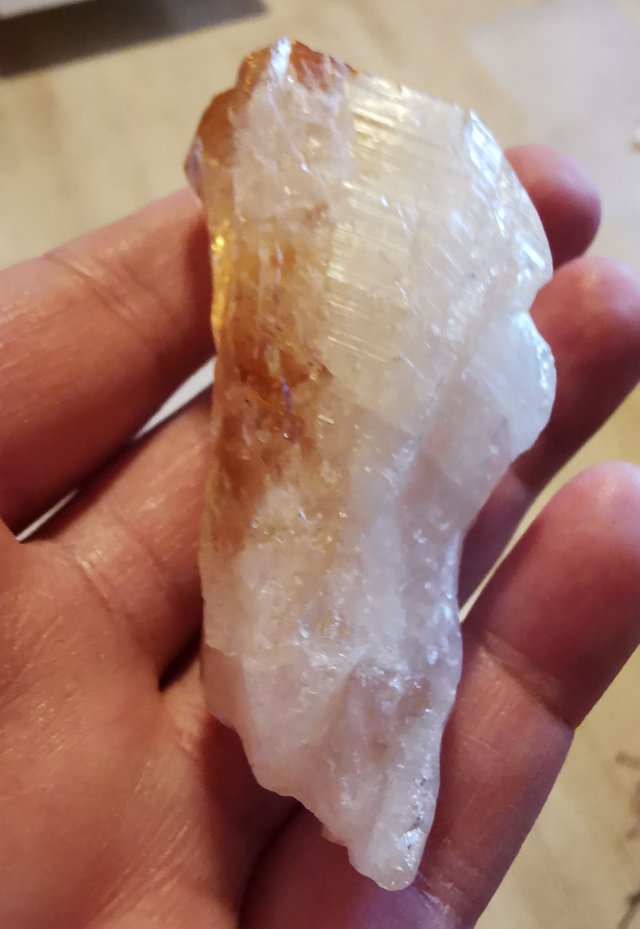 And the last thing she got me was a thing that I guess all Who knows me....knows my love for the shiny 😁 lol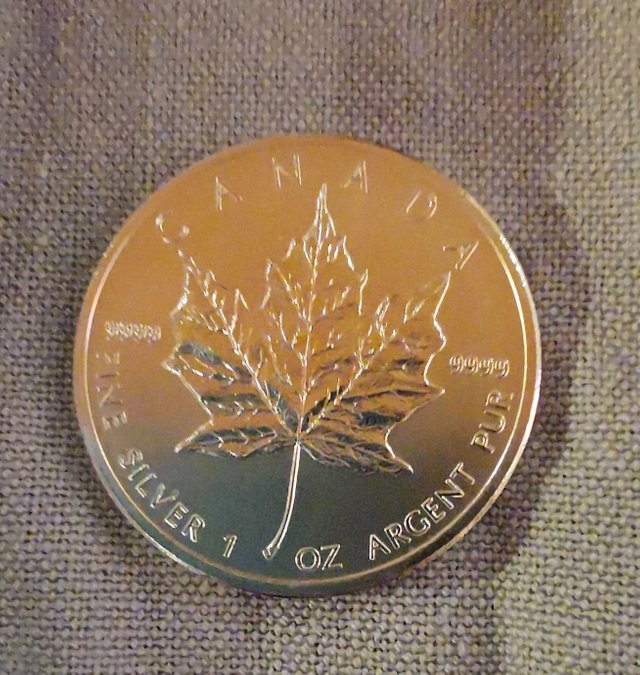 Beautiful Maple Leaf Silver Coin!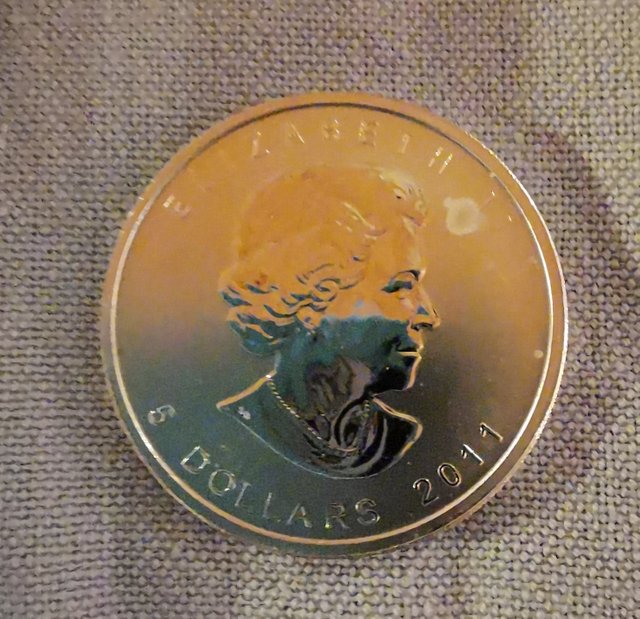 THANK YOU so much @katrina-ariel for everything you sent me 😘 it was a package full of gold and I Will tressure this ❤️
Also Thank You for always being such an amazing friend and inspiration.. You are unique!
I Love Who YOU are!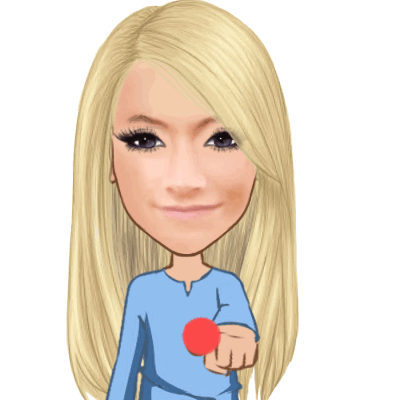 That was my share for today and a monday can't start better than being reminded of how much blessings we have in our lives 🤗
And thats why I thought #thoughtfuldailypost by the amazing @wesphilbin was fitting as its all about the good feelings and bring smiles 😁 hope it made YOU smile, cause it sure made me!

I wish you all a wonderful week and May it be full of joy and blessings 😊
Make happy choices... Its Your right!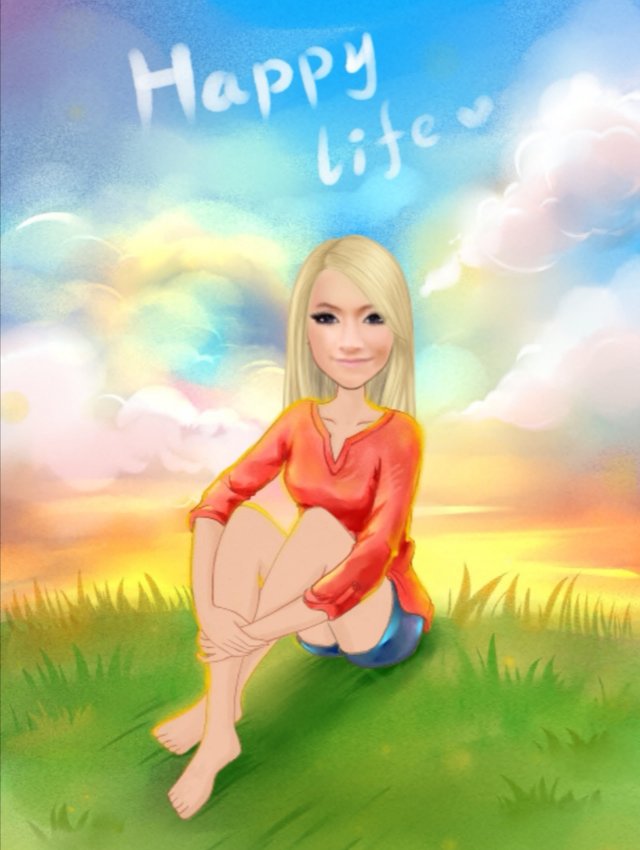 I choose MY way and as long as it makes me happy and I can make others Happy 😊
Its what I Will keep doing!
🌟 Find a little something everyday to be thankful for, makes a happy heart 💖

THANK YOU ALL FOR BEING SO AMAZING AND SUPPORTIVE.... I LOVE YA'LL 💖🤗💖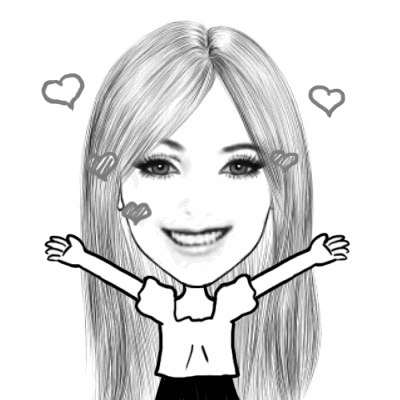 Spread Love and Smiles 😉💖 Happiness!!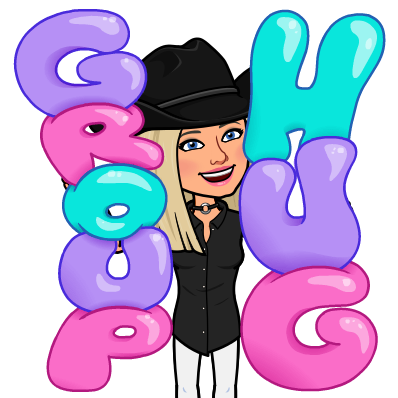 We are all here for Each Other ❤️

Proud Member of the best family ❤️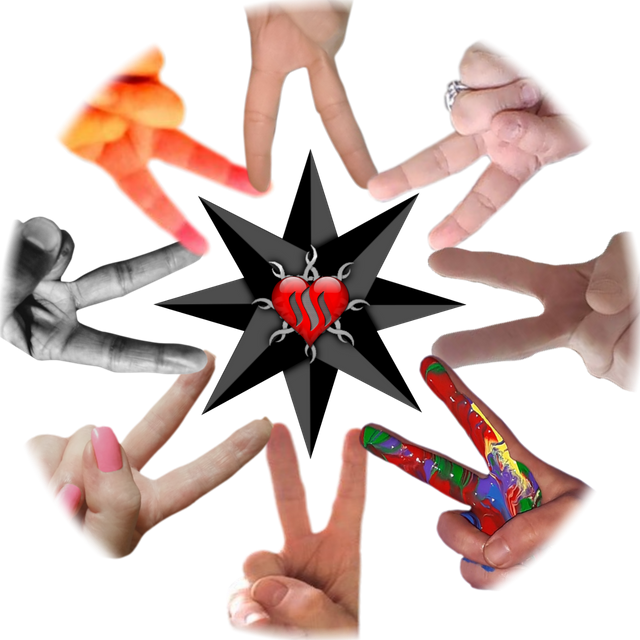 Peace - Unity - Family - #thealliance Amazing leader @enginewitty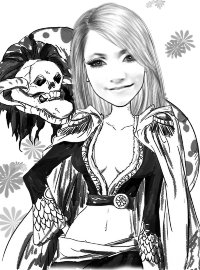 Stack On my Pirates!

Vote for the amazing @enginewitty ❤️



creation by @snook
https://v2.steemconnect.com/sign/account-witness-vote?witness=enginewitty&approve=1
Vote for the sweet @c0ff33a ☕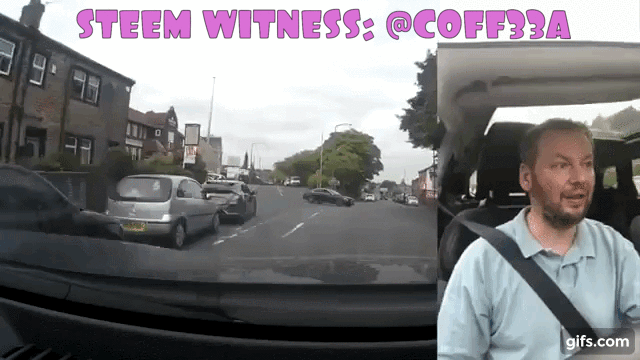 https://v2.steemconnect.com/sign/account-witness-vote?witness=c0ff33a&approve=1

🌸Just happy about life and Thankful for all the blessings in it! 🌸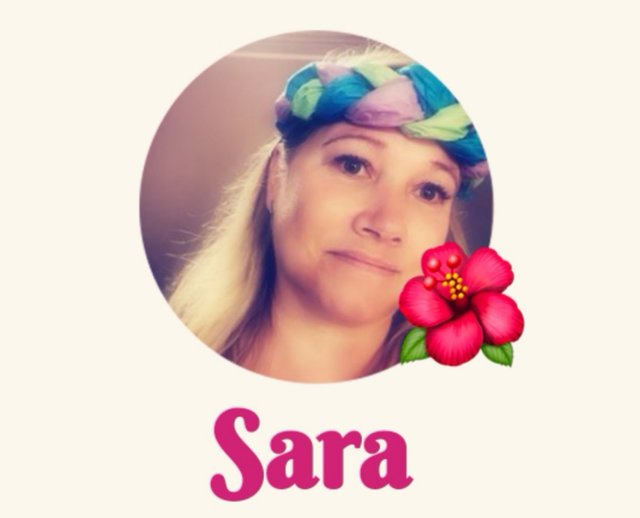 @saffisara :Passionate about reading YOUR posts and commenting. Loves to laugh and take pictures. AND I'm a Hug Lover! Remember Every day is a #haturday

Thank you @thekittygirl 💖
🌼All pictures are my own and taken by me 🌻

Thank you @enginewitty for this badass banner❤️
Posted using Partiko Android