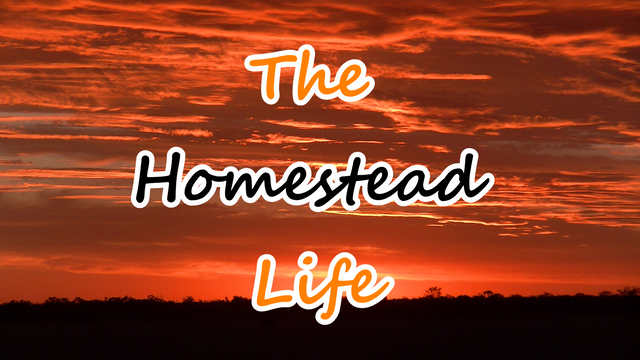 ---

Hi guys and girls, I hope you're all having fun on Steemit and enjoying being in the THL community.
This is an updated of our new and existing members. We have had many more people join us in our little community and we are still expanding quite rapidly. I have been a bit busy, as usual, taking care of my family, work and the farm i'm building so I haven't had the time to look at everything all the members are doing, if I don't comment or vote on you it's not because I have forgotten you by any means. With my limited time and things like bandwidth restrictions and upvote limitations I can only get to so many posts. This is just another example of how important it is to use the #THL page. When I do get a chance to log onto Steemit, all I have to do is go straight to the #THL tag page and everything all the members have been posting is right there. No need for me or anyone to go searching all over the place to find the content we all like to look at the most. We all have made friends and acquaintances that we like to keep up to date with and by simply putting the #THL tag on your post, we can do this easily.
---

Current Member List
@abhilashrai @akro @arsalanahmed
@artedellavita @bchick
@bigsilver @clickinchicken
@cryptogrizz @drled @farmstead
@flusterfarm @goofyu @gunsmithing
@hassenmhamdi @hewetthomestead
@jraysteem @karabrick @kenchung @klaus
@lenadr @mumssmoko
@newprepper @pakyeechan
@rayccy @ronel @sarkhomestead
@scorchdojo @stortebeker @wwamd
@sufficientliving @dali.soh
@watch-chronolog @post.apocalyptic
@oilyshumblehome @dwhntx @backrdadventures
@overthewait @saved4newlife @meg.jayne7
@chinito @bobbleheadstead @overkillcoin
@raserrano @nature.sauvage @janamclaughlin
@jayjayjeffery @sylviategan @plumey
@leafhopperfarm @merakipearls @prep4shtf
@clickinchicken @nedspeaks @pakyeechan
@farmstead @artedellavita @gunni55
@gniksivart @topslim @flatman
@myalaskadream @humoresque @backstage
@wholesomeroots @bradys @countrymusing
@em3 @truthfreedomlove @goldendawne
@beyondmountains @mylilhomestead
If you are a member and are not on the list, please leave a comment below and I will fix that immediately. I'm only human and sometimes i miss things.
---
OTHER NEWS
Many of us #THL members have come from YouTube and have very good channels over there, so when checking out the videos on our Steemit posts, you could also subscribe to our YouTube channels. By clicking on the Youtube icon on the video itself, that will take you to the channel it comes from. We are all endeavoring to make a little money out of Steemit, however we can all still make a bit from YouTube as well. I personally like YouTube and work hard at creating uploads specifically for that platform. While there are several methods of generating revenue on Steemit, the simple act of watching a video on youtube still generates funds for the channel with the AdSense. Some of my content placed on youtube can only be seen there and it is the same for many of the #THL members here on Steemit. So if you could find the time to check out our content over there, I for one would be greatfull.
Click here to goto The Homestead Life Youtube Channel
Click here to goto the Hewett Homestead Youtube channel
There are many more channels to go to, however I have not placed them here. If you would like to include your channels on the upcoming posts just let me know and i will put them on.
---
My post pick for the week
From @bobbleheadstead
"Certified USDA Organic" eggs are not all they're cracked up to be
---
Improving Your Posts
It's very important to create the best posts you can, so this is a link that you will find very helpful to do just that. It will show you some of the ways to make your posts look far more professional, its very easy to understand and use.
Markdown quick reference
---
Special Thanks
I would like to give a special thank you to @saved4newlife of all the help in the community that he is giving, even though his wife is very ill at the moment and he is also very busy taking care of many family responsibilities, he has managed to be of great service to the community.
So Thank you Very Much Darin, I appreciate all your help.
---
New member tips
---
Please follow all the members, you do not have to, but it would be nice, as you can't expect them to follow you if you don't. I do expect you to follow me @thehomesteadlife and the Deputy Mayor @hewetthomestead.

Remember to resteem the Join a community post

Don't forget to place the #THL tag in your tag box. preferably 3rd or 4th box, NOT the first box.

Remember to vote on your fellow members first, on the #THL tage page, before you deplete your steem elsewhere.

I do not auto vote, or expect any one else to either. So if you think you can just join us and get on the auto vote tit, and then just bugger off, you would be mistaken.
---

---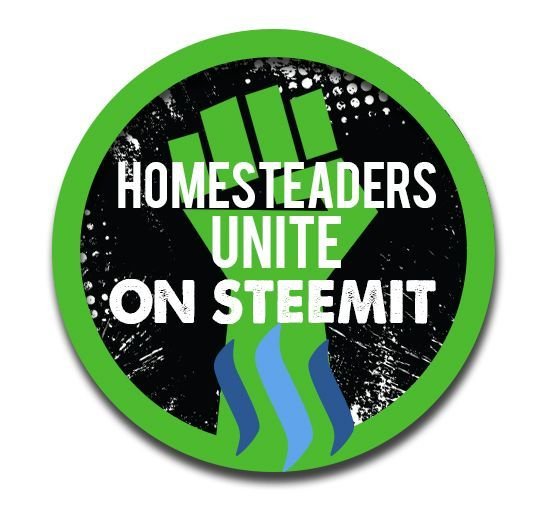 We are expanding fast, so if any of you would like to volunteer to take on a leader position, let me Graham the Founder @thehomesteadlife or the deputy Mayor Devin @hewetthomestead know and we will assist you, no worries :o)
---
Special Notice
Well that's about it for this one guys, so I hope your having fun in the community and on Steemit in general. If you would like to bring any new people to the community i would be very greatfull.
Take care and stay well :o)
Cheers
Graham
THL