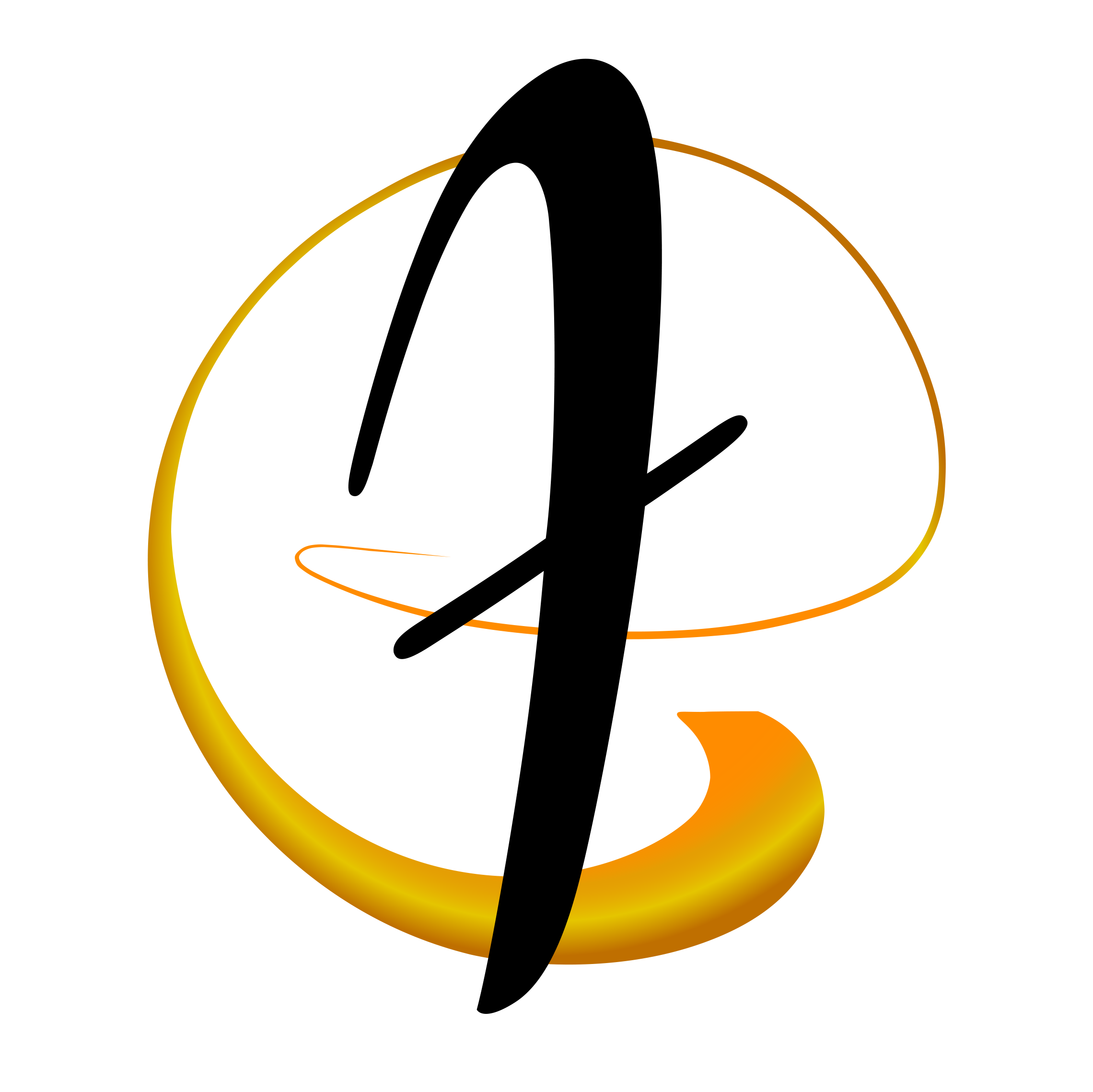 There's 14 days left before we begin our THIRSTY Digital Asset Crowd Sale. To help promote our Crowd Sale we need your support.
Why?
Thirsty Entertainment aims to drive the value of digital currency economies further than they've ever gone before. To do this we need to be able to deliver innovative services and products for users such as you guys here on Steemit.
Our Streams music platform brings added value to the Steem economy by driving demand for Steem tokens. We do this through micropayment options that allow you to purchase other users music, without fees from us. Streams also allows artist to promote themselves on the Featured Page similar to how users on Steemit promote themselves on the Promoted Tab.
Our other service, Thirsty Records, allows us to produce high quality content for content creators to be distributed on our Streaming service. Our two services collaborate with each other in such a way that it cuts cost for our company and the content creator and allows us to better promote the Thirsty brand over all.
We believe that our business model is worth getting behind as it's not only the first digital media corporation for blockchain technologies but it's also one of the only blockchain-based companies that provides legally binding contracts, making us superior to our competition.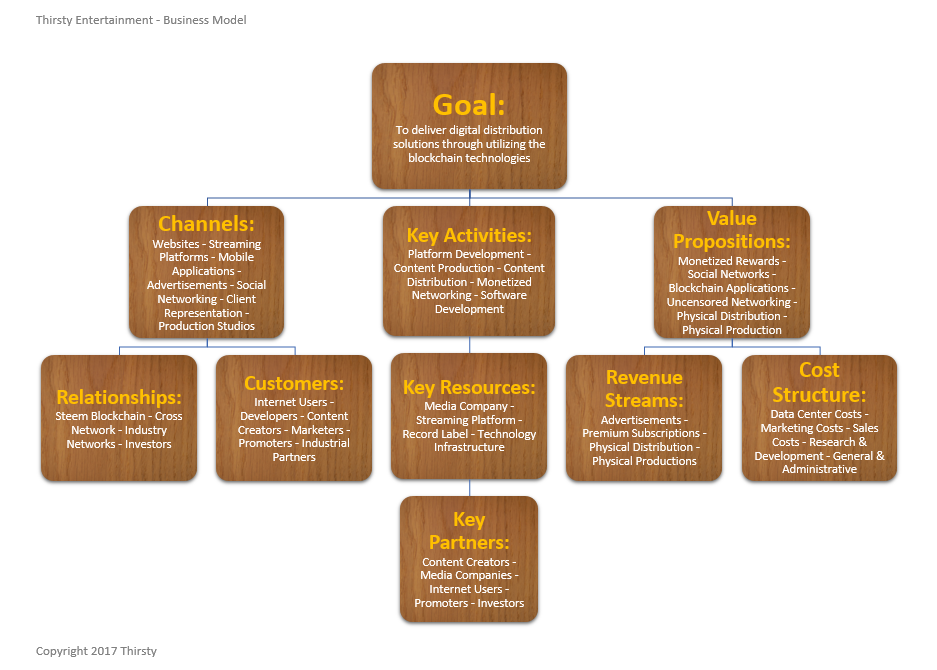 How?
Help support our goals by following our thunderclap campaign. Thunderclap allows us to spread our crowd sale message wider and further than before. With your help we will be able to reach every person who may be interested in helping us thrive.
Here is the link to our thunderclap campaign: https://www.thunderclap.it/projects/53155-thirsty-crowd-sale?locale=en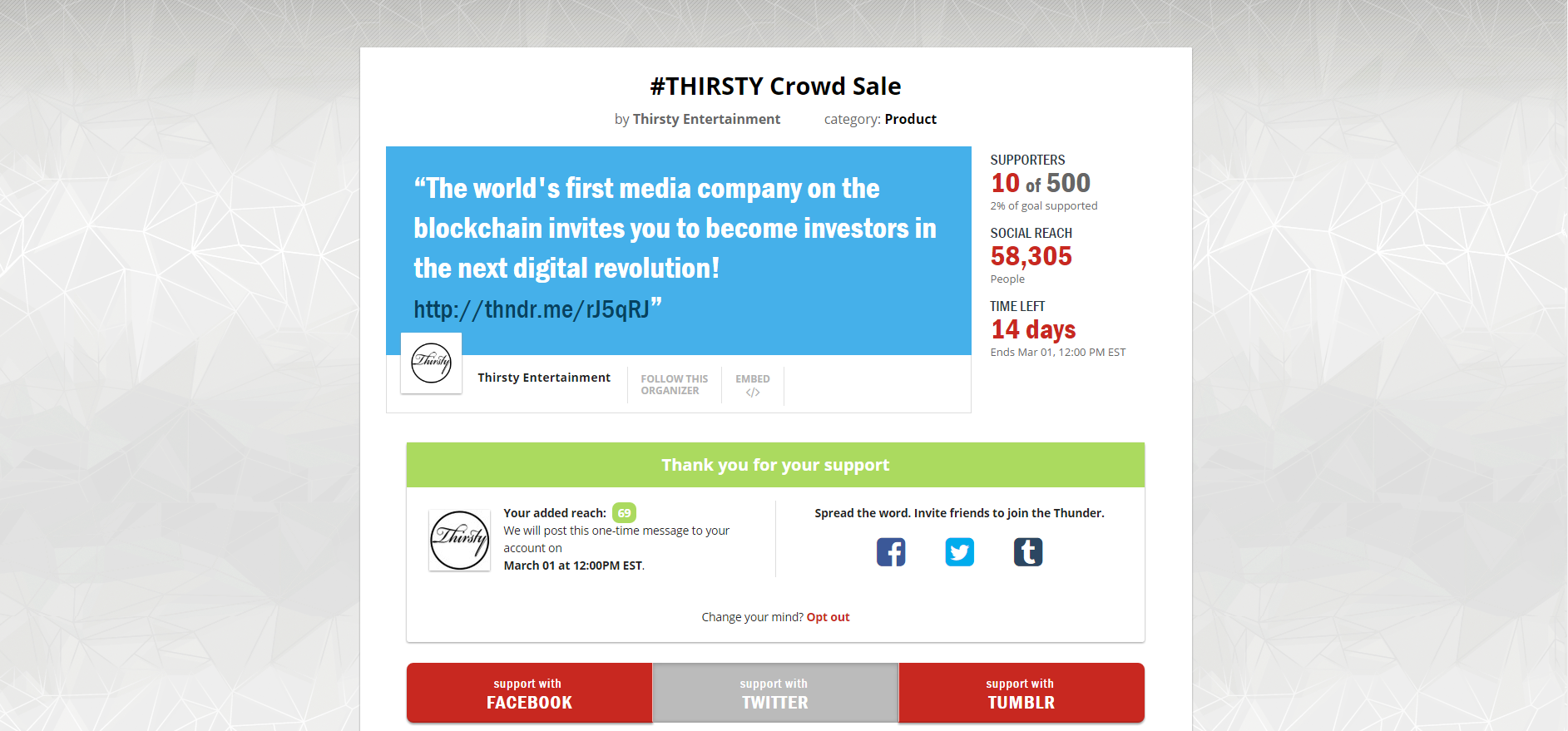 We urge you to join our campaign, especially those who wish to see the price of Steem rise to great heights. Our platform creates real value and revenue streams that are currently needed in the Steem economy.
If you'd like to support us even further, you can follow our social media accounts linked below.
Summary
We truly believe that the value we bring will be felt by all those in the Steemit and blockchain communities, and that our services will help to boost the adoption of digital currencies by stepping out of the legal grey area most blockchain companies find themselves in.
Thank you to all of you who have provided on-going support through our development!
---
Interested in joining the team?
We are currently looking for enthusiastic & passionate people to join our team.
For more information, please forward your expressions of interest to contact@thirsty.online
---
Follow our Social Media feeds for future updates
Website: https://thirsty.online
Facebook: https://www.facebook.com/thirstyofficial
Twitter: https://twitter.com/ThirstyOfficial
Medium: https://medium.com/@contact_35388
Reddit: https://www.reddit.com/user/thirstyentertainment/
Instagram: @thirstyentertainment or https://www.instagram.com/thirstyentertainment
Linked In: https://www.linkedin.com/in/thirsty-entertainment-69ab1b137/
Google +: https://plus.google.com/u/0/110699929321675267115
Youtube: https://www.youtube.com/channel/UCbx3Spjr8TemnVab0Qpdo7g
Pinterest: https://au.pinterest.com/thirstyentertai/
Thirsty Entertainment is a registered and trademarked Australian Business. The content and images shared herein are copyright 2017 Thirsty®. Thirsty Records and Streams are subsidiaries owned by Thirsty Entertainment. All rights reserved. ABN: 37440459113