THE SHOPPING GAME : 30 July 2020 : A little self-control goes a long way (apparently)
Every week, twice a week, I've started going to see a chiropractor... which happens to be right next to Sainsbury's in my university city of Bristol, UK.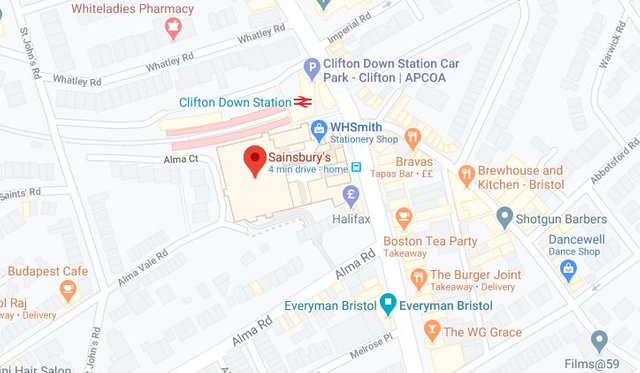 As a student, and human being, I regularly have to talk myself out of the temptation of snacks or little treats to pass the time (especially during quarantine).
This trip deserves to be immortalised on Steemit as well as the title of being my first post - I actually managed to exercise some self-control!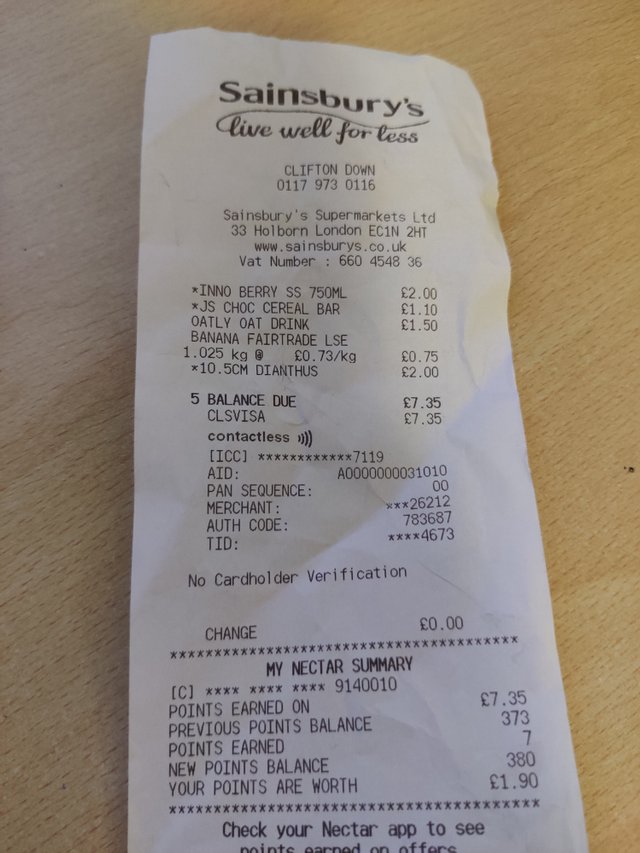 I got exactly what was on my list :
An Innocent Berry Protein Super Smoothie (750ml), £2.00 = $2.62
Chocolate Cereal Bars (pack of 6), £1.10 = $1.44
Oatly Oat Drink (1L), £1.50 = $1.96
A staple for us lactose intolerant folk.
6 bananas (Fairtrade), £0.75 = $0.98
10.5cm Dianthus plant, £2.00 = $2.62
Less essential and a bit of an impulse purchase... but I have a small resin jewelry business and needed a more reliable source of flowers to press!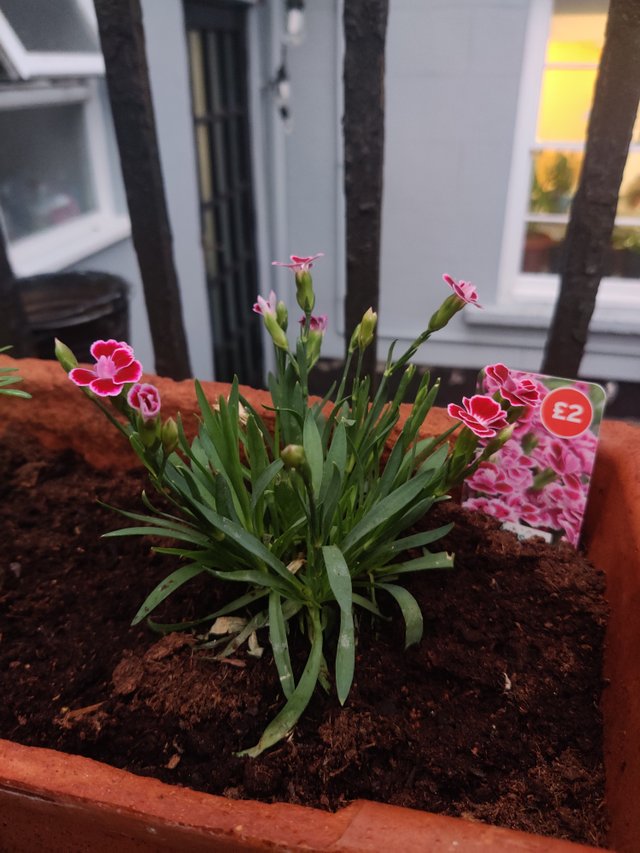 Total damage to my bank account drum roll - £7.35 = $9.62
I've started having a banana, oat, oat milk, protein powder smoothie every morning as it contains enough calories to get me through breakfast as well as lunch. So this shopping trip has covered me for 6 days of breakfast and lunch, a snack for each of those 6 days, and a nice new addition to my pressed flower repertoire!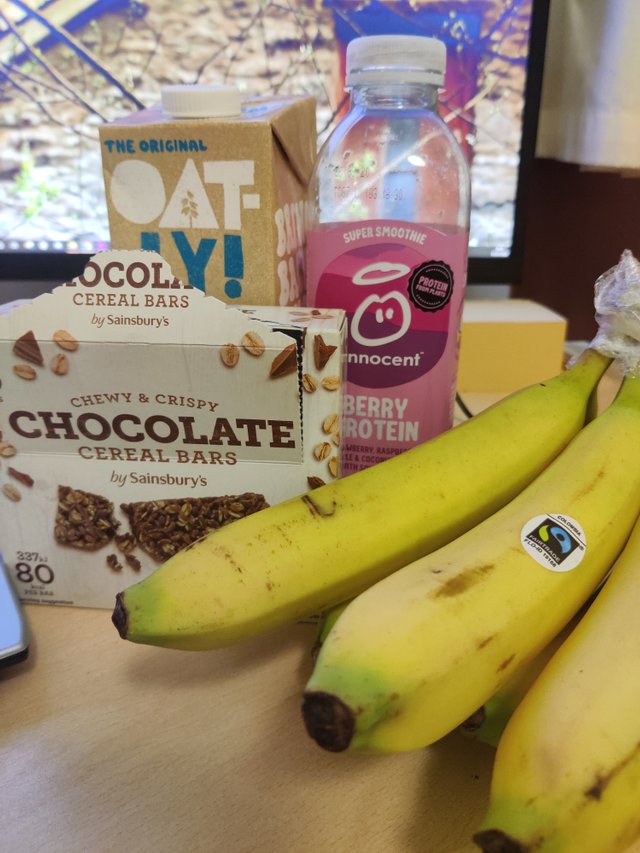 As you can see in the picture, I've put some clingfilm on the banana stems. This is an attempt to make them ripen a little slower. Does anyone have any tips to improve banana life?
Thanks for reading my first post!! My next one will hopefully be an introduction post so you can get to know a little about me ^_^