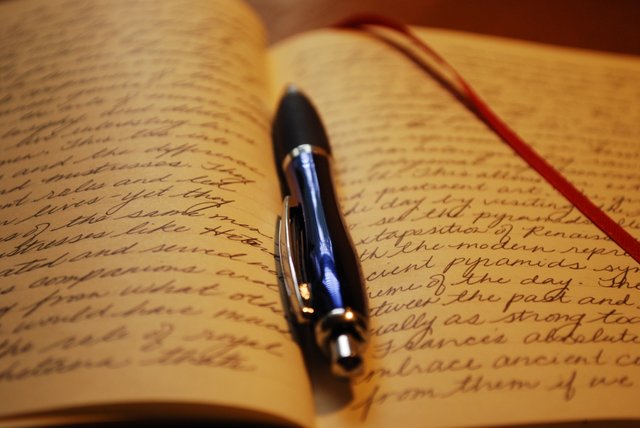 SOURCE
Hi there, everyone!
I am here again writing my journal. But this one's a different one than the others I made before. This is my entry for the #motivateme quote of the day challenge by @theluvbug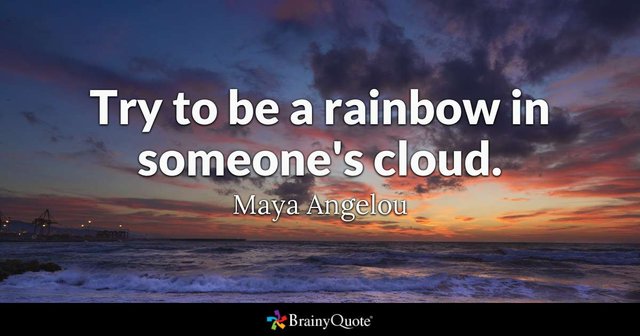 SOURCE
"Try to be a rainbow in someone's cloud." - Maya Angelou
---
Here's the reason why this quote inspires and motivates me.
Life is not always a beauty because a beast is always lurking somewhere. Like the weather, not always sunny because the rain will fall any time soon. Or that newly blossomed delicate florets but will eventually wither soon.
We tend to complain a lot even about little things. A housewife who needs to do household chores but the baby is crying. A busy as a bee businessman who is trapped in that snail's pace traffic jam. A student who needs to do her homework but has a school project that needs to be finished before the deadline on the next day. Your mother is nagging at you because your report card says badly.
We easily get depressed with something disappointing. We cry in things that terrifying. We are in grief when someone we love dies. And, we frown most of the time for nothing. Do you know that you unconsciously frown for nothing? I bet not.
So, when was the last time you smile? Or laugh? Who was the last person you gave your smile or your laugh with? Did you make someone smile or laugh recently?
I am not a comedian, not even a humorist, so most people see me as a very serious person. They think that I am always that small pot that need not be taken care of because there isn't a planted plant on it. Yes! I am not interesting and funny. But I always make my family happy, basically, smile and laugh in my own way but I difficult for me to do that with others, especially people who aren't close to me. I remember when I was in college, my close friends would mostly talk noisily and I was their listener and audience. Whenever I would quip a remark they'd be quiet and would laugh hard at me. Yeah, I get it. I'm really not funny nonetheless they still laughed, at least I said something that made them laugh. Well, neither we're comedian nor a humorist, we should still try to be a rainbow in other's cloud. There are already too many worries, pain, and fights... name it. Why can't we give them our simple smile? There are many ways to be a rainbow in someone's cloud. Even just listening to them is one of them.
How about you? What did you do to be a rainbow in somebody's cloud?


I am tagging @ayeensumbalan, @maverickinvictus @chrisvee, @fycee, @glazee, @jeepneey @llivrazav and @fernwehninja
---
Here's what you need to do:
Share a MOTIVATIONAL or INSPIRATIONAL quote in a post of your own, with a brief explanation as to why it inspires, motivates or invigorates you! (Sorry I made mine longer. LOL)
Please DON'T ever forget to credit the source of your quote and images.
And don't forget to use the #theluvbug tag and/or tag @theluvbug
This is optional. You can tag others to as many as you can.

Spread "LOVE"!


Loving you all, Steemians.
Loudette 😘