The Dolphin Cocoon, Vision statement, Mission statement and plan.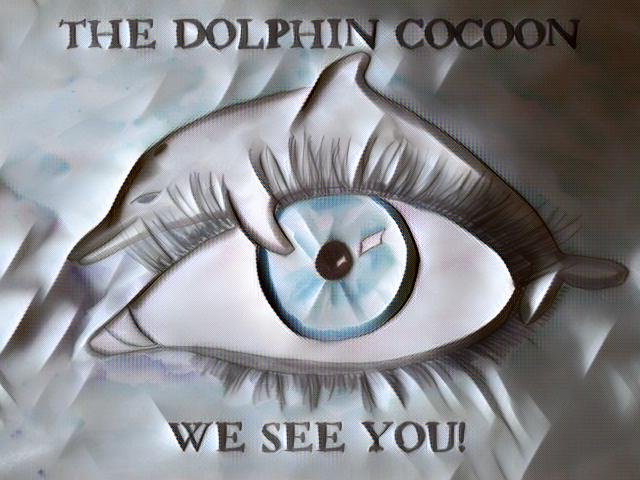 Vision statement
The beating heart of Steemits middle class never stops learning, inspiring and supporting. Standing together we can have an impact on dreams. 
Dare to dream and work hard to make these dreams a reality. 
Mission statement
Our mission is to give guidance, support, connection, and inspiration to the middle class on Steemit. To offer this to the middle class we will provide them a warm home with a place for growth, questions, opportunities to find stronger connections. The middle class is the beating heart of Steemit and supports both lower and higher qualified members of the platform. Our staff believes in working together and supporting others to grow and inspire. 
Plan
Community:
The Dolphin Cocoon will provide a warm and friendly environment for those who have been on the Steemit platform for a while. Connection and friendship are main goals within the community. Together we stand stronger and we are able to make a difference in many shapes and forms. Projects will produce creativity and inspiration to keep building the whole platform to the next level. 
To join the community on Discord use the following link:
Curation
The voting Guild will aim at the middle class of the Steemit platform ( Dolphins and reputation above 55. )
The first level of curating will be done by curators and will be checked and approved before the main account will manually vote.
We will take the time to scan the platform for quality posts, to read the posts before we make the decision to vote.
We will reward our curators by voting for their content because we believe in rewarding good work. While our main goal is the vote content made by the middle class we will not forget about the new members. 
Leadership.
Founder @poeticsnake. 
@poeticsnake, @ma1neevent ( Moderator) @sircork and @anarcho-andrei ( Witnesses)  are in full charge of the Discord room. 
At this moment of writing, we have 35 members.