THE DIARY GAME :23/09/2020【Tokyo,Daily Life】MRIの機械の中で In the MRI machine :[email protected]
検査のため、病院に行ってきました。
I went to the hospital for an examination.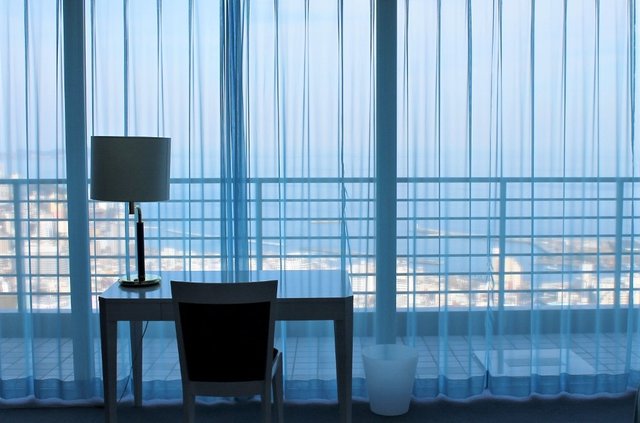 検査の予定は前から決まっていたものです。深刻な状態ではないのですが、MRI検査が必要になり、順番待ちをしていました。大学病院は、とかく混み合います。
The inspection schedule has been decided for some time. It's not a serious condition, but I needed an MRI scan and I booked. University hospitals are crowded anyway.
■
■■
わたしはCTスキャンの経験があり、すっかしそれとと取り違えていたのですが、全く違う検査でした。MRI装置を使用した血管撮像 (MR Angiography)のことで、被爆はありません。しかし、狭い密閉された場所に20分ほどじっとしていなければならず、大きな音もするので、恐怖を感じる人はいるとのことでした。
I had experience with CT scans, and I was mistaken for it, but MRI was a completely different test.
It is MR Angiography using an MRI device, and there is no exposure. However, some people were afraid because they had to stay still in a narrow and sealed place for about 20 minutes and made a loud noise.
■
■■
受付や血圧測定を済ませたあと、待合室でkindleで電子書籍を読んでいました。はじめのうちは、検査に訪れるさまざまな人の会話が聞こえていたのですが、すっかり本の内容に夢中になり、時間が過ぎるのを忘れていました。
After finishing the reception and blood pressure measurement, I was reading an e-book on my Kindle in the waiting room. At first, I could hear the conversations of various people visiting the inspection, but I was completely absorbed in the contents of the book and forgot that the time had passed.
ふと気づくと、あたりにはだれもいなくなっていました。時刻は17時前になっています。待ち始めてから1時間半が過ぎていました。
Suddenly, no one was around. The time is before 17:00. It's been an hour and a half since I started waiting.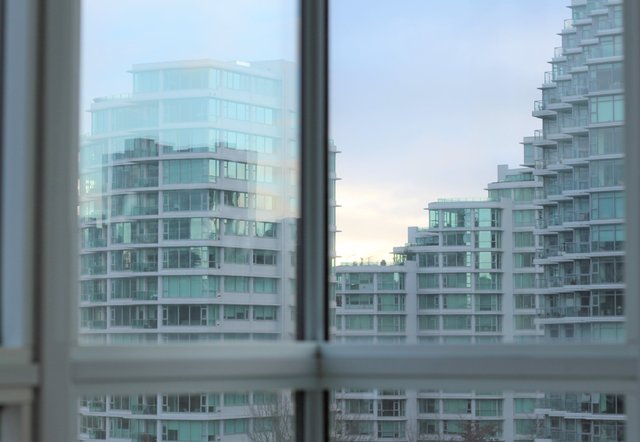 ■
■■
「どうしましたか?」と、スタッフが声をかけてくれました。持っていた紙を渡すと、彼女は慌てて立ち去り、すぐ戻ってきました。どうやらわたしは、順番を飛ばされていたようです。彼女は非常に恐縮していました。しかし、本に夢中になっていて、時間が経つのを忘れていたのはわたしですし、読書のためのよい時間も過ごせましたので、こちらが逆に恐縮してしまいました。
さらに、検査室では、スタッフ全員が詫びを言い、ミスをしたという受付の女性までが、わざわざ謝罪しにきてくれました。なんていい病院なのでしょう。
A staff member asked, "May I help you?" I gave her the paper ,then she hurriedly left and came back soon. Apparently I was skipped. She apologized to me many times. But I was obsessed with books and forgot about the passage of time. I also had a good time reading, so I did not mind.
In addition, all the staff said sorry in the laboratory. Even the staff at the reception who made a mistake came to apologize. What a nice hospital!
■
■■
熱を発するようなもの(発熱する素材の布を含む)をすべて取り去って、検査着に着替え、いよいよ筒状の機械の中に入ります。身体は固定され、画像がブレるのを防ぐためできるだけ動かないようにと言われます。
I take off all the heat-generating things (including the cloth that generates heat), change into an inspection gown, and I go inside the tubular machine. My body was tightly fixed and told not to move as much as possible. If my body shakes, the image will be ruined.
両腕はみぞおちの上に置き、パニックを起こした際などに押す「非常ボタン」を握り、その上にタオルがかけられます。「音」を防ぐためのヘッドフォンも装着しました。いよいよ、SF映画のワンシーンような状況になってきました。
Place your arms on the epigastrium, hold the "emergency button" that I press when I panic, and hang a towel on it. I also put on headphones to prevent "sound". Finally, the situation is like a scene from a science fiction movie.
■
■■
身体が「筒」の中にすっぽり入ったとき、「これはまずいかもしれない」と思いました。じつはわたしは、狭い場所が苦手です。しかも身体は固定され、息苦しく、たしかに金属を叩くような音が鳴り始めて「うるさい」。パニックを起こさないためには、現実逃避して、どうにか20分を堪えなければなりません。
When my body slipped into the "cylinder", I thought, "This may be bad." Actually, I'm not good at narrow spaces. Moreover, the body is fixed, stuffy, and it is "noisy" when it starts to make a sound like hitting metal. To avoid panic, I have to escape from reality and manage to endure 20 minutes.
まず、息苦しい理由がわかりました。わたしはヨガをしているため、通常の呼吸も、口でなく鼻を使う腹式呼吸をしており、機械の中でも無意識にそうしていました。そこで、口を大きく開きました。だれも見ていないので大丈夫。これで息苦しさの問題はクリアしました。
First, I found out why I was suffocating. Because I usually use my nose instead of my mouth for normal breathing, as when I do yoga. So I opened my mouth wide. It's okay because no one is watching. This cleared the problem of suffocation.
■
■■
次に、読んだばかりの本に書いてあったことを実践してみることにしました。その本は、釈迦の教え(現代の日本で広まっている仏教とは少し異なる、釈迦のオリジナルな教え)にも通じるかのような、非常に示唆に富んだ内容が書かれていました。
Next, I decided to put into practice what was written in the book I had been reading. The book was very thought-provoking, as if it were similar to Buddha's teachings (the original teachings of Buddha, which is a little different from the Buddhism that is widespread in modern Japan).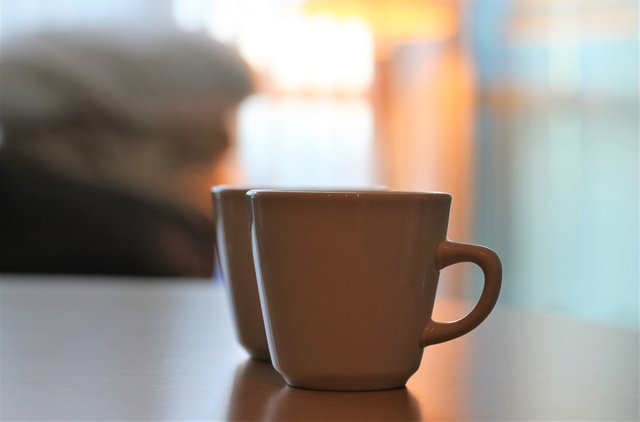 印象に残ったのが「ありがとう("Arigatou" = Thank you.)」という言葉のもつパワーです。感謝を伝えることはもちろん大事ですが、"Arigatou"という言葉の音にも重要な意味合いがあり、それを声に出し、あらゆるものに感謝する。"Arigatou"の回数は多いほうがよいと。なるほど、OK。
What impressed me was the power of the word "Arigatou" = Thank you. It's important to say thank you, of course, but the sound of the word "Arigatou" also has important implications, and I say it out loud and thank everything. The more times you "Arigatou", the better. I see, OK.
■
■■
わたしはまず、つま先に意識を集中し、つま先に"Arigatou"を言いました。せっかくなので、自分のつま先のよいところを挙げて絶賛しました。次に爪、指、足裏、くるぶし・・・同じように自分の身体のパーツを思い浮かべ、絶賛し、"Arigatou"を言っていると、だんだん心が落ち着いてきました。
なんだかいい感じです。そして、自分の身体のパーツがこれほどたくさんあること、それらをいかに無視して生きてきたかを思いました。
I first focused on my toes and said "Arigatou" to my toes. Since it was a big deal, I praised it by mentioning the good points of my toes. Next, nails, fingers, soles, ankles ... I thought of my body parts in the same way, praised them, and said "Arigatou", and my heart gradually calmed down.
It feels good. And I thought that there were so many parts of my body and how I ignored them and lived.
身体のパーツが終わったので、次は自分の住まいに"Arigatou"を言うことにしました。玄関のドアノブ、鍵、扉、玄関の御影石・・・こちらも同様に、次々と思い浮かんできます。わたしはなるべく具体的に再現し、それらとの思い出を語り、"Arigatou"を言いました。
Now that I've finished my body parts, I decided to say "Arigatou" to my place. Doorknobs, keys, doors, granite at the entrance ... . I reproduced it as concretely as possible, talked about my memories with them, and said "Arigatou".
玄関とリビングルームを終えて、ベッドルームの物たちに"Arigatou"を言っているとき・・・遠くで扉の開く音がして、検査台が動きました。撮影は終了したのです。
(せっかくなので、会計を待つ間に"Arigatou"の続きの儀式をしてみました。)
When I finished the entrance and the living room and said "Arigatou" to the things in the bedroom ... I heard the door open in the distance and the inspection table moved. The shooting is over.
(I completed the "Arigatou" ritual while I was waiting for the checkout.)
■
■■
"Arigatou"に集中してたため、機械の中がどんな風だったかまったく覚えていません。しかし、20分間機械の中で静止しつづけるという稀有な時間の過ごし方としては、なかなかよいものだったと思います。
I was so focused on "Arigatou" that I don't remember what the inside of the machine looked like at all. However, it was quite meaningful as a rare way of spending time, having to stand still in the machine for 20 minutes.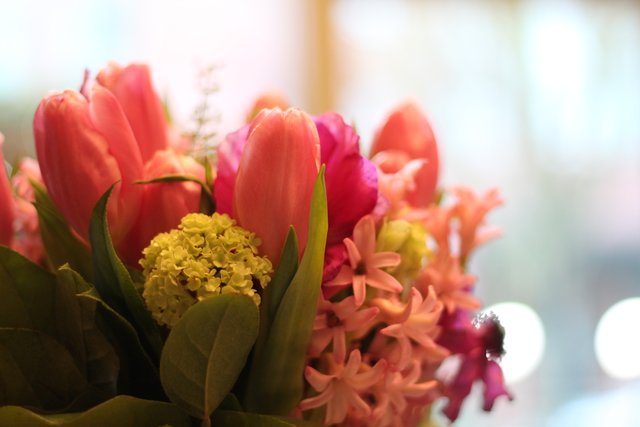 わたしは基本的には健康ですばらしい身体を持っていることを再認識しました(MRI検査を受ける羽目にはなっているけれど)。そして気に入っている住まいのディテールに初めて御礼を言うことができました。
改めて、"Arigatou"! そして、礼儀正しい病院のスタッフのみなさんにも感謝を。
I reaffirmed that I am basically healthy and have a wonderful body (I have to undergo an MRI examination, but on the contrary, there are overwhelmingly healthy parts). And for the first time I was able to thank the details of my favorite home.
Once again, "Arigatou"! And thank you to all the polite hospital staff.
■
■■
@abbey701は@cryptokannon、@yadamaniart、@elitogoldとともに、@japansteemitのメンバーとして #thediarygameに参加しています。
I'm a member of @japansteemit for #thediarygame together with @cryptokannon @yadamaniart and @elitogold .