There are numerous contests or challenges here on Steemit that became very successful since they create that excitement for self-improvement and skill development for our fellow Steemians.
Some of which are still running up to now such as #sevendaybnwchallenge #collorchallenge #openmic #memechallenge and other challenges related to Arts, Photography, Life, Music, etc. Recently, @maverickinvictus' "A 2018 Vision Board Contest" really made a blast at the beginning days of this year. Unfortunately, I wasn't able to join the contest since I have already written a post related to it, but I encouraged my friends to participate on the said challenge. I can feel how excited they were while creating those Vision Boards.
After posting an article on how I manage my personal budget, I was thinking of having a contest as well since I believe asking "How about you's" isn't enough to encourage my fellows to start having or enhancing their budget plans. Those 2018 Vision Boards surely entails financial necessities and I think having a budget plan is one of the best ways to realize those visions. Will this challenge excite the Steemians as well? I hope so.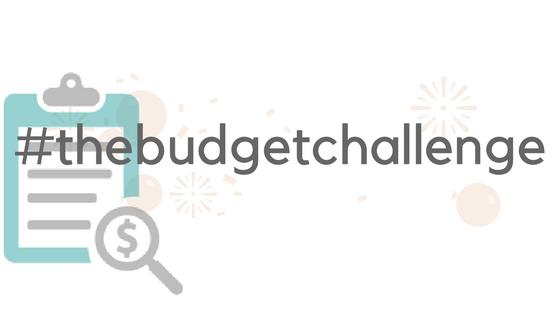 I have posted countless finance-related articles lately. But this time, I want to bring it up to a higher level. I am initiating this #thebudgetchallenge which is very far from the challenges you guys are familiar with. This is basically a finance-related challenge that could aid our fellow Steemians with their financial growth, and I am planning to do this often, maybe once a week.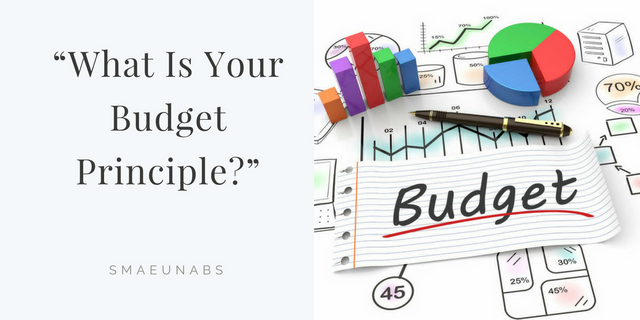 This is my previously-made article about my personal budget plan entitled "What Is Your Budget Principle?"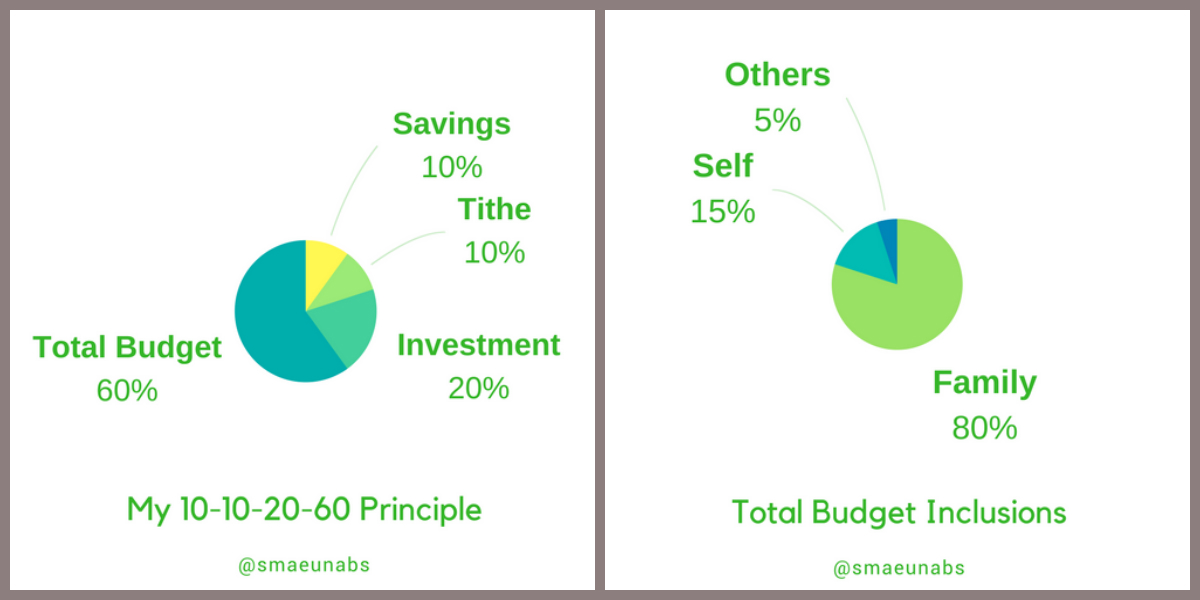 I have shared my Personal Budgeting Principle with their respective budget allocations.



I have also shared how I managed to attain my budget principle while keeping track of my target and actual expenses.
For this challenge, I want you to create your own budget plan.
---
Qualifications:
Whether you're a working professional, a full-time Steemian, a home-based worker, a businessman, or even a student; as long as you're earning, then you can participate in this challenge.
Challenge Guidelines:
Include "The Budget Challenge" in your title.
Create your own budget plan. You can present your existing or newly-created budget plan.
Feel free to choose a timeframe of your budget plan (weekly, semi-monthly, monthly)
Include a brief explanation on how you came up with such plan.
You can include graphs, pie charts, pictures, excel screenshots, or even budgeting apps that you are currently using.
Use #thebudgetchallenge as your first tag.
Comment the link of your Budget Plan post below.
You have seven days to submit your entry until this post's payout.
Challenge Criteria:
The budget plan's content
Special budget inclusions (i.e, travel fund, romantic date budget allocation)
Uniqueness
Used graphics
Challenge's Prizes:
First Prize: 7 SBD
Second Prize: 5 SBD
Third Prize: 3 SBD
The other entries will be given gratitude rewards. 10 SBD will be split equally. Thanks to @dreamiely for sharing her blessings for this cause :D
---
Change starts with you, but it doesn't start until you do.

-Tom Ziglar
I hope having this initiative will encourage you, my fellow Steemians, to take your finance budgeting seriously. I am positively looking forward for your continuous application of this financial journey even after joining this contest for I believe the biggest challenge is not creating a budget plan nor having a budget principle, but the consistency of sticking with it.
I am looking forward to see your entries!