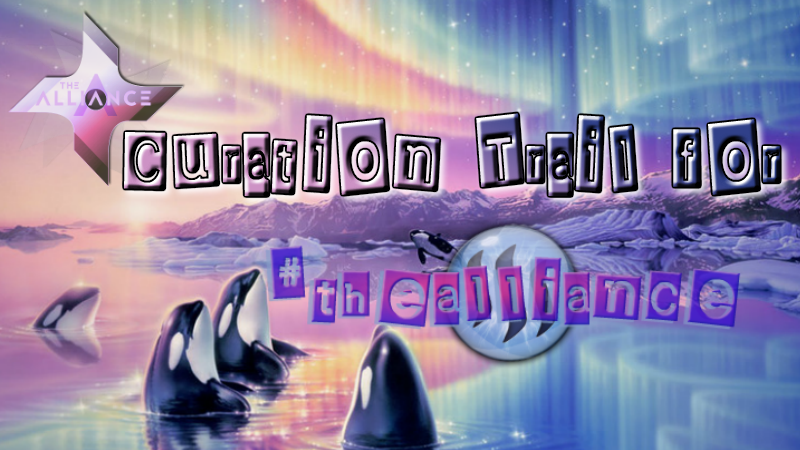 Supporting The Family
I am strongly encouraging people to get on the curation trail
we have set up on Steem Auto
. This way, when you may miss one of our kin's great posts, you can still show your love for them. I know it may be a new concept for people and we are always learning new ways to go about this whole STeeMiNG oN thing. I even learned a few new things about Steem Auto today! Let me tell you about some of them and their reference to our curation trail.

The Way I Understand It
It is not as simple as just putting a percentage in and saying ya I'll follow these guys' votes. There are actually multiple ways you can follow our trail. As Steem Auto grows and makes it's changes, so must we adapt to those changes. It wasn't even working earlier this week, so I am glad they have ironed everything out. There are three main points I want to get across and their impacts:

1) Variations of Trails
2) Fanbase
3) Manual Curation

2 Ways to Follow
One is called FIXED and the other is called SCALED. A fixed follow vote means that regardless what percentage the vote weight is I give someone, your vote will always be 'fixed' at a certain percentage. If you go this route, I average roughly 200 votes per day so somewhere in the range of 2-10% depending on how much you do in manual curation, should keep you above 80% VP (voting power). 'Scaled' voting (is what I recommend) is where you vote a percentage of my vote. If you 'scaled' your vote at 100%, you would stay comfortably within the 80-90% VP range and have plenty to still hand out some other 100% upvotes to various people. Those that do a LOT of manual curation, I suggest starting at around 50% and adjust it as you feel necessary.

Fanbase
This is different than following someone else's votes. This is the same thing as an autovoter. If you become someone's fan, you can dictate a voting weight that you choose to vote on that specific person/account every time they make a post. Great way not to miss someone you love that isn't a family member!

Manual Curation
What the heck is that anyway? It's when you, yourself, actually tap that arrow to reward them for their efforts and decide (if you have 500 SP and a slider) how much of your vote you want to give them. We have several heavy and talented manual curators in our family and I learned that if you are on the trail, and you vote manually prior to me, Steem Auto will NOT remove your manual curation vote.

In Conclusion
The reason this was brought up is I was noticing quite a few iddy bitty tiny votes that didn't really do much for anyone. Almost like a 'nice post' comment, right? I'm guessing they scaled their votes thinking they were setting a fixed rate or vice versa. Mistakes happen, it's called learning. So, please, take the time to
GO TO STEEM AUTO BY CLICKING HERE
and make sure you have yours set to where it is (preferably scaled) at a decent percentage.

Anyone can follow the trail!
Earn GREAT curation rewards!
Tap/Click here to follow #thealliance.
STeeM oN Everyone...remember...
Just keep swimming...
Just keep swimming...
- Witty