Good morning all!!! Hope you are staying cool!
Here in south Georgia, we are dying in the heat! It has been up over 100 degrees here every day for the past week!(Seriously guys, it's the Devil's armpit down here!!)
It's been a struggle for sure, and we are doing what we can to stay cool. Getting our outside chores done in the early morning or later in the evening, playing in the pool, making sure all the animals have plenty of water and shade, we are ON it! Hopefully the heat will break soon and maybe even get some RAIN! The grass is turning crunchy and brown, which is no bueno! The less grass there is, the more hay I have to buy!
In the midst of all this heat, though, I have great news!! If you have been following the story of Lamby and Jacob, you know I have been anxiously awaiting the birth of the first lamb on our little farm!
IT FINALLY HAPPENED!! SHE POPPED!!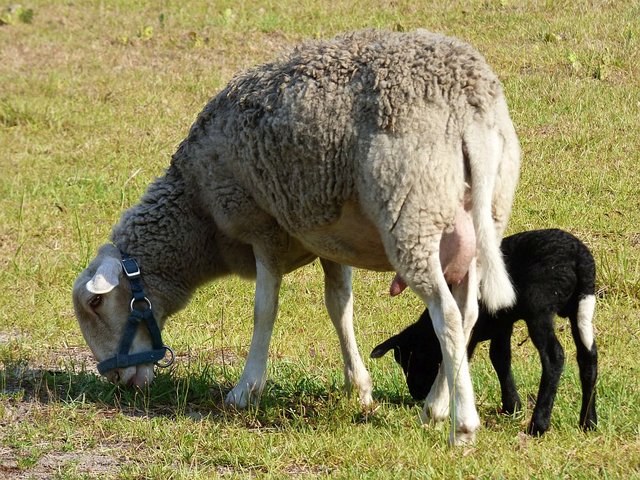 Welcome to the world, Jacob Junior! Seriously, this little guy looks exactly like his daddy did!
The new little dude: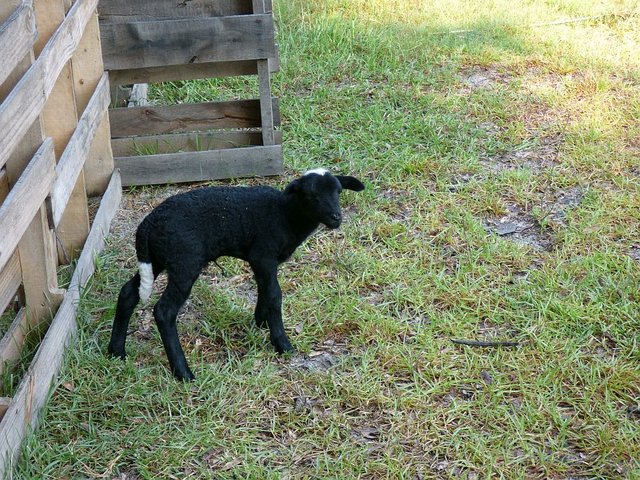 Jacob, as a baby: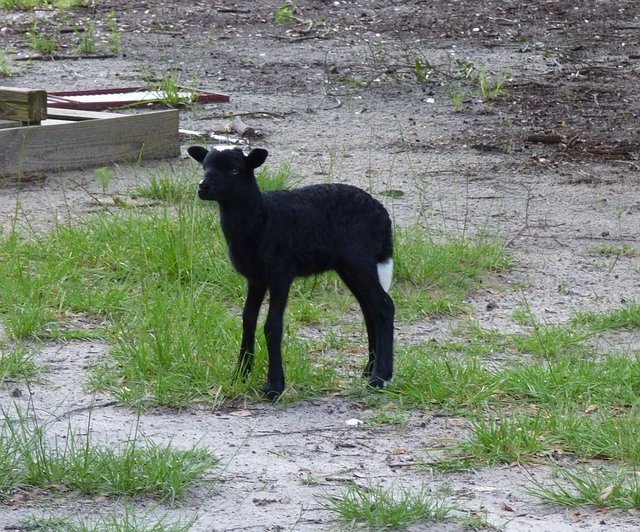 With the exception of the white spot on his daddy's nose, they could be the same animal...
We shall see if he grows up to look like Jacob or more like his mother.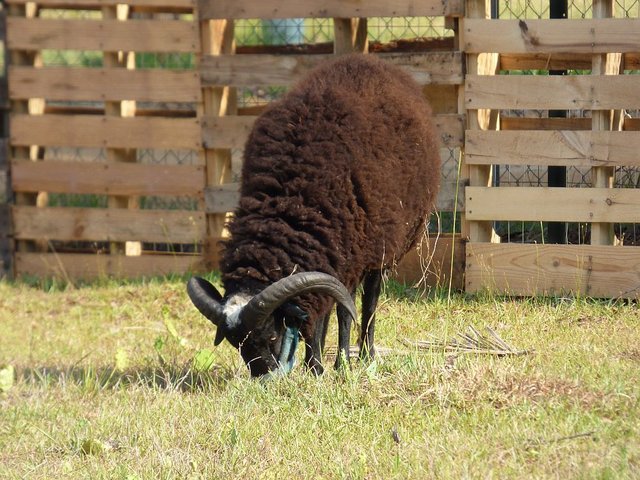 They make such a cute little family. So far, they are excellent parents.
Jacob mostly ignores his little son. He shows no aggression toward him, which is great. You have to be careful, sometimes adult males can be rather mean toward their young, but not in this case. Lamby is a fabulous mother so far. I was worried, she is a sheep of very little brain. I'm not sure she has two brain cells to rub together... She is very attentive and protective of her little cutie though, and makes sure he is with her constantly. The only issue I've had so far is that the new lamb only nurses from one side of her udder, which means I have to do something I wasn't planning on: milking a sheep. Let me tell you, it is similar to a goat, but not the same. For starters, the milking stand is apparently a very scary, very complicated contraption, to be avoided at all costs, even though there IS food involved. Like I said, she is not exactly bright... I'm sure it will work out though, eventually she will get it!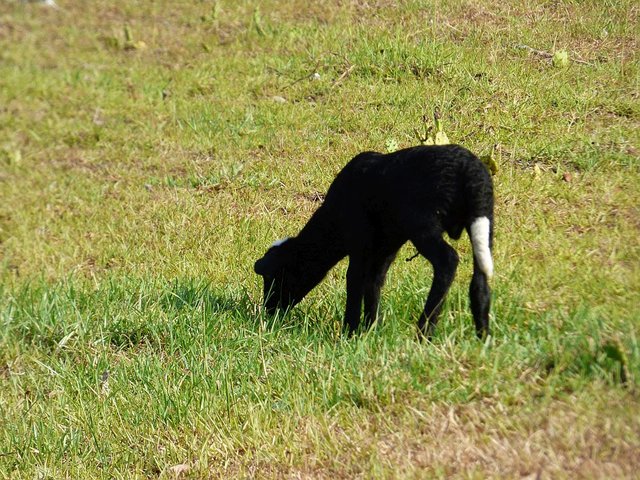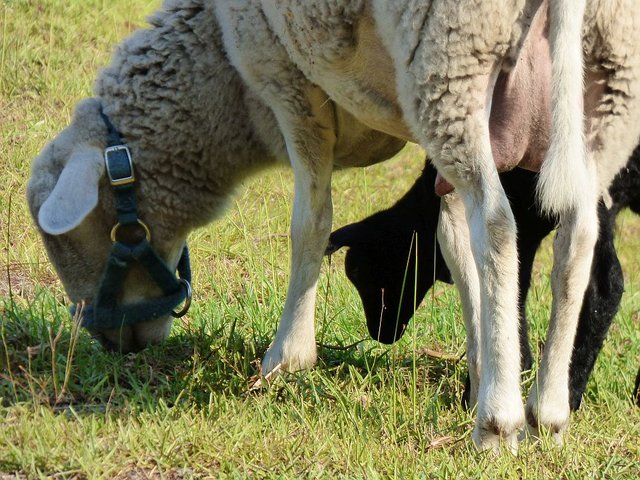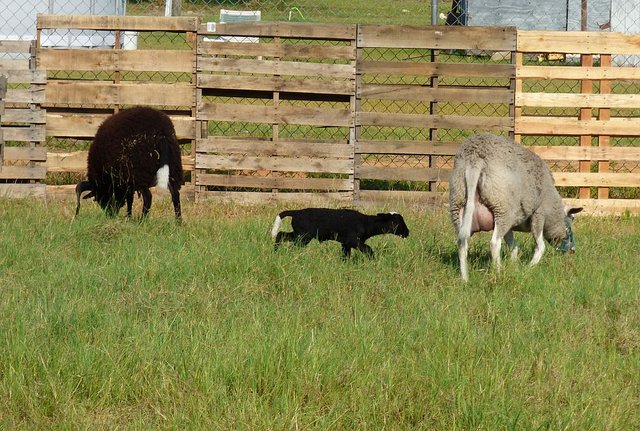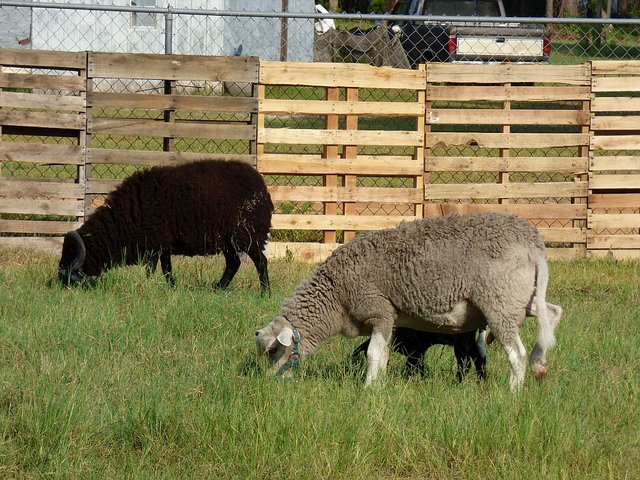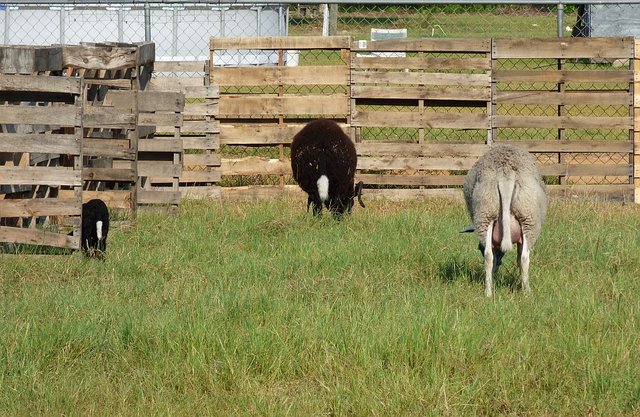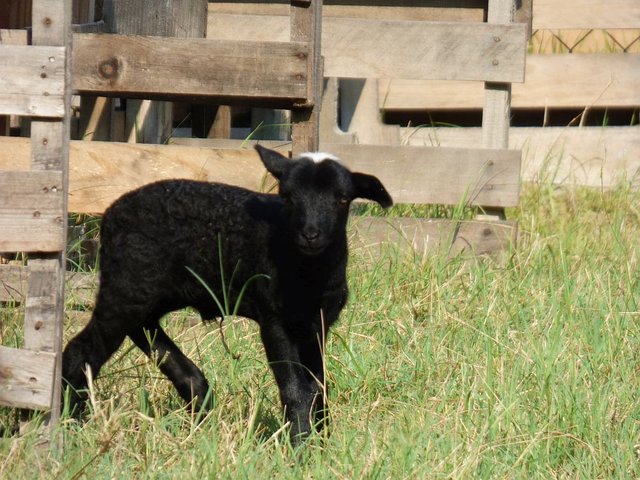 Thanks for stopping by to check out the new baby!! ♥ Isn't he precious?
Have a fabulous day everyone!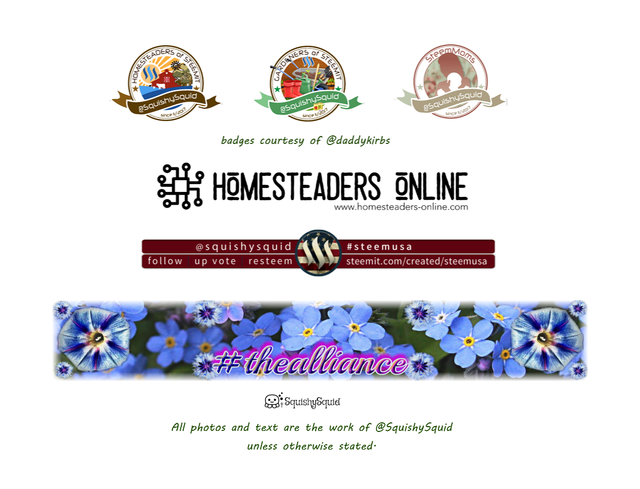 This work by @SquishySquid is licensed under a Creative Commons Attribution-ShareAlike 4.0 International License.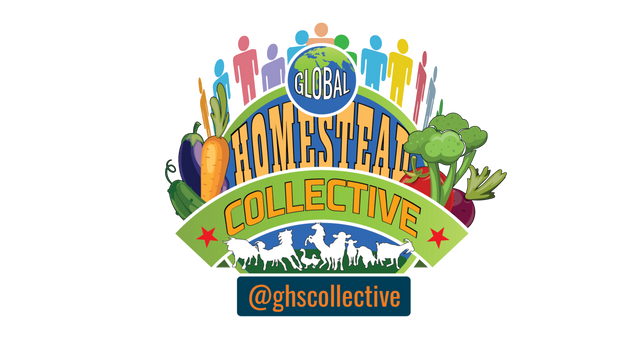 Join Us On Discord. https://discord.gg/hPJs5Rb