Hello everyone today i want to show you traffic report of steemit.com ! Last month we had ~15.2M nonunique visits and in this month 16.9M , so we have plus 1.7m visitors in month - ye last month we had huge boom of ~3m , but 1.7m is good number too.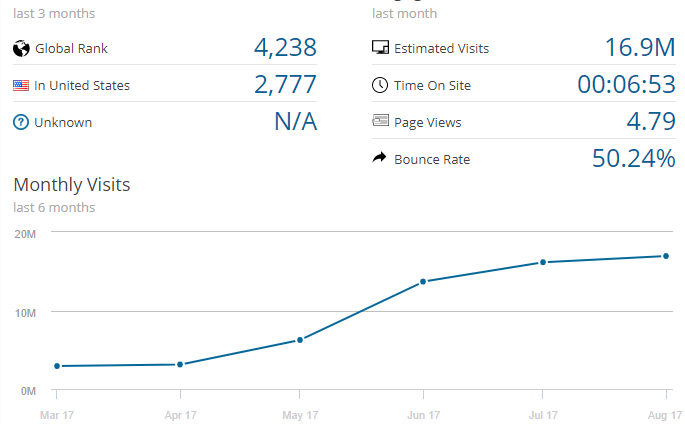 Now lets move to details: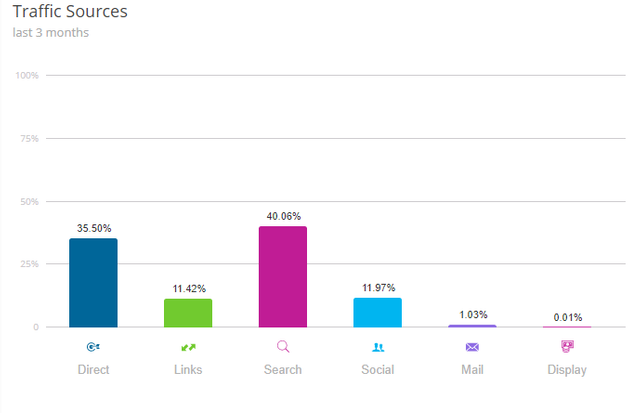 40% of traffic is from search engines ( google,bing and its 8% increase from last month! More and more people come from google to read our articles ) 11.97% from social networks and 11.52% from links in other sites, 1% from mail and 35.5% are direct traffic from bookmarks or who type them self steemit.com ( regular steemits :))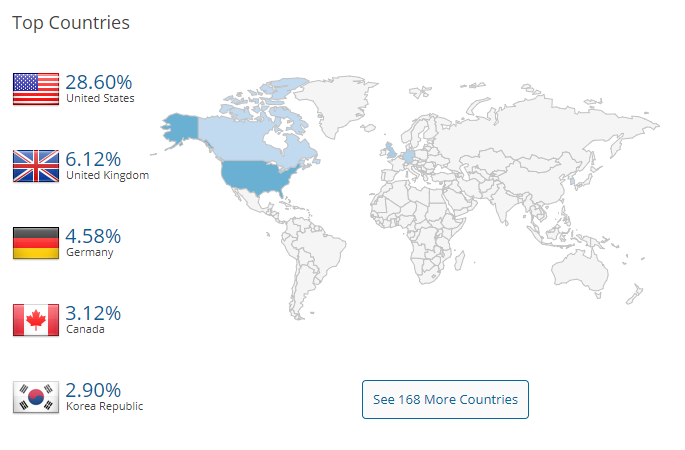 Top 5 countries :
United states 28.6 %
United kingdom 6.12 %
Germany 4.58 %
Canada 3.12 %
Korea republic 2.90 %
If we compare with last month - we got in top5 Korea republic and in last month it was Australia :) All other numbers slightly increased.
Now lets move to our ~12 % traffic source - Social networks: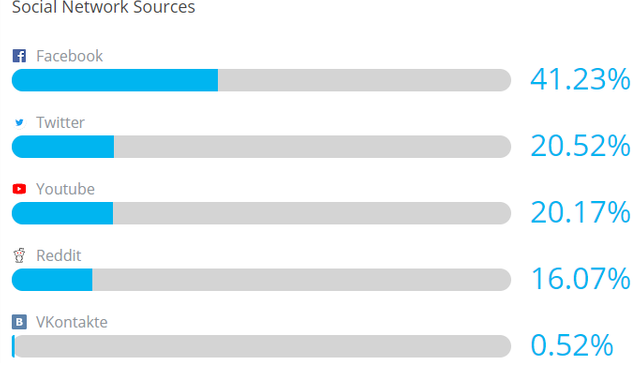 Facebook 41.23%
Twitter 20.52%
YouTube 20.17%
Reddit 16.07%
VKontakte 0.52%
Facebook share of traffic in this month less in 4% - this numbers are shared between all other social networks.
Here is July report: https://steemit.com/steemit/@investwarrior/steemit-traffic-stats-for-july
and June report : https://steemit.com/steem/@investwarrior/steemit-is-growing-right-now-and-got-12m-visitors-in-june
Lets hope we will have 25M before new year!