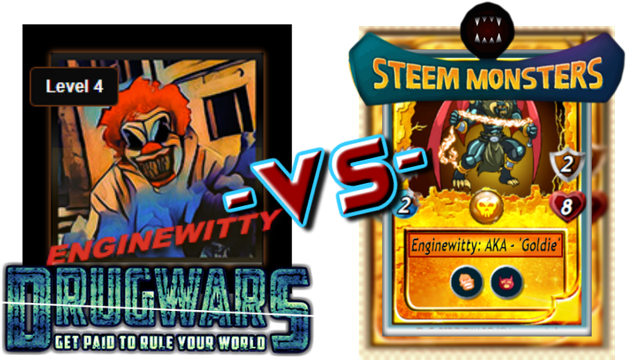 It's No Secret
Anyone that knows me, knows I am a gamer and have that child at heart. Yes, I like to play. I think life gets taken too seriously sometimes and it's one of my releases. From killing people on COD to kicking
@isaria
's ass on
@steemmonsters
. Ha! Sometimes anyway. She's pretty good. Love you!
Anyway, the point of this post is to give you my personal opinion on Steem Monsters and Drug Wars. They both have their pros and cons, this is my take on the two. They also each have their own unique gaming styles and that has to be taken into consideration. So, here we go -
The Pros & Cons
First, we'll weigh in on both sides with the pros of each game. Don't misunderstand me, I like them both and don't really have a favorite. I'm just glad someone is finally doing something other than just writing a blog. If I had the resources including a badass dev team, I'd of already made a hundred games and various dapps to attach to my beloved STEEM blockchain. But, we play the cards we're dealt, right? Speaking of cards -
The PROS
1
)
#steemmonsters
provides hours of competitive fun!
2
) It's a card game and you can challenge your friends!
3
) Each card is unique with its own ID number!
4
) You can even sell your cards!
5
) You can win money by playing tournaments!
6
) You get referral rewards!
7
) They actually have (a) book(s) coming!
---
The CONS
1
) This game really is your classic pay to play. Smart on their part, no doubt,
@aggroed
is a business man after all.
2
) At 10$ USD just to play, some will never get the chance.
3
) To win any season rewards, you will have to dump
THOUSANDS
upon
THOUSANDS
of dollars into this game.
4
) Sometimes, you don't get credit for your affiliates.
5
) If you're not in their circle -
you're not in their circle
.
6
) It's addicting!
1) Drugs? Really??? 2) What the fuck is the leveling up good for? 3) I said passive, though not truly pay to play - it will take a LONG TIME for someone to build an empire otherwise. 4) It opens a thousand tabs when you purchase something and eats a battery like no other - and it's not even a downloaded app! 5) Quite a few spelling and image placement errors - do you need a copy editor? In a past life...
---
Closing Thoughts on Steemmonsters
I'll see you on the battlefield! Despite
@yabapmatt
never coming through with adjusting close to 3 dozen of the affiliate rewards like he said he would, I still play the shit out this
#steemmonsters
game and have probably put too much in his pocket. What? Affiliate? Ya, he said he would backtrack the people that I brought to the game which, if you do play and are reading this, there's roughly an 80% chance it was due to my hand in some manner. A few were maybes, but I don't hate, I masturbate. Or what? Retaliate? Exasperate? I'm just fuk'n hungry and somebody forgot my damn dessert.
Closing Thoughts on Drug Wars
I really can't be too critical of this one yet, in all honesty, because it just came out. I've only seen a few minor glitches in their test run and can only imagine that it will continue to get better as time passes. There is nothing else out there that you can play FOR FREE and earn STEEM from - unless you play with the
@spl
and are a fan of poker. Huge plus and major statement from the developers though. I really am curious to see where this one goes and will be playing right along! Like, Nom Nom Nom, get your game on!
All in All
It's just a joy to see new things develop here on the chain and since I'm a gamer, I'm attracted to those pretty heavily. They may not be the best things to have graced the blockchain, but they certainly are up there for me. Regardless how you go about your STEEM experience, REMEMBER TO BE YOU! I always am, even if I'm juss slangin virtual drugs, ha!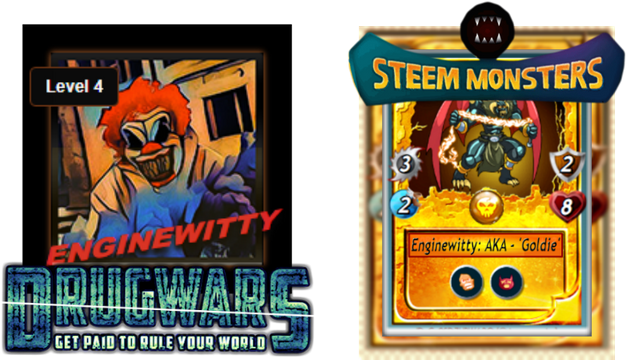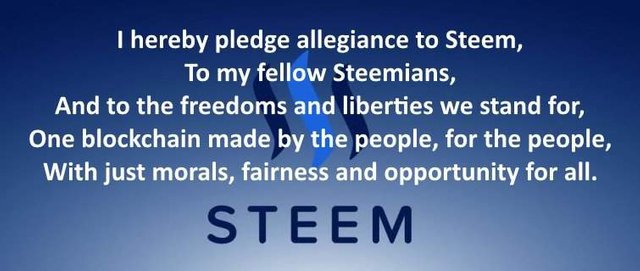 courtesy of witness @jackmiller
WHERE DO YOU STAND?

@snook made this badass gif