100 DAYS OF STEEM : Day 47 - Hardfork 0.23 & Last Call for June Community Curators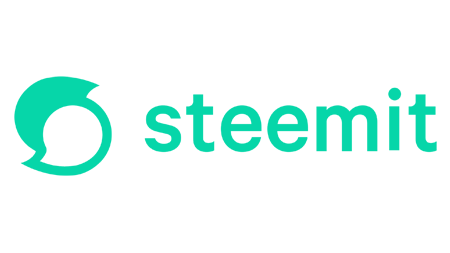 An important few days ahead on the Steem blockchain.
Tomorrow a new hardfork takes place.
The day after is the deadline for applications to become a Community Curator for June.
The details for both are below. We suggest you read carefully.
---
Steem Hardfork 0.23


The witnesses have decided to introduce a new Hardfork.
In their supporting post witness @dev.supporters states that Hardfork 0.23, codename New Steem, is designed to…
1 To enhance STEEM network stability and STEEM user experience
2 To protect STEEM stakeholders from malicious attacks
3 To protect STEEM stakeholders' property rights
One of the main purposes of the hardfork is to reduce the powerdown period from 13 weeks to 4 weeks, but it has other important aspects as well.
Full details about the hardfork are in this announcement post from @softfork22888…
The Hardfork is scheduled to take place at 2pm UTC on 20th May 2020.
The code is available at…
---
Community Curators


The deadline for applications for the June Community Curators comes up in a couple of days.
There is still time to apply...
There will again be seven Community Curator accounts available - two with 500K SP and five with 200K SP.
So far we have received June applications from @alikoc07, @beautychicks, @bitrocker2020, @ciska, @clixmoney, @darlenys01, @dilimunanzar, @elgranpoeta, @goodreader, @greece-lover, @lanzjoseg, @nextgen622, @project.hope, @roadofrich, @sportsncoffee, @stef1, @wherein and @yehey. If you have applied this month and are not on this list do comment below.
Everyone is welcome to apply including those who applied in the first round - both the successful and unsuccessful applicants. Any of the current Community Curators who would like to be considered for a continuation next month must submit a new application, or resubmit their previous one.
---
---
There are changes ahead.
Stay with us, join with us, and help build the new Steem.
Thank you,
The Steemit Team
---
---
Notes from the Community...


The Steeming Showcase


The @steemingcurators project has published its first 'Steeming Showcase' highlighting some exceptional posts from Steemians over the past seven days. This week they have been focusing on the music scene on Steem...
---
The Knitrias Project


The @knitrias Project has posted its third weekly report. It has welcomed a new member this week - @KaySmile44...
The project will shortly be receiving its 1000 SP delegation as a Community Leader in the STEEM POD.
---
APPICS Referral Program


@appics runs a popular referral program that has produced over 700 new signups over the last month.
They run a leaderboard for that program, and in first place this month is @michaelchijioke with over 100 signups...
---
---