1000 DAYS OF STEEM : Another Four Country Representatives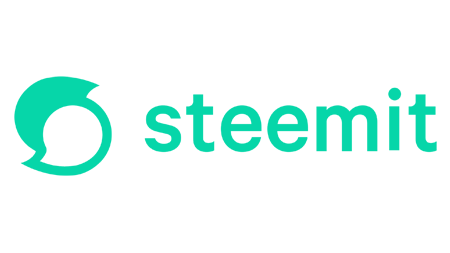 The Country Representatives are really doing a first class job helping to grow Steem around the world.
We are really keen therefore to expand the network as rapidly as possible.
There are 30 Country Reps in place so far. Can we double that by the end of the year?
---
---
New Country Representatives


Today we would like to invite four more people to become Country Representatives...
If these people would like to take up the offer to become Country Representatives please comment with your acceptance below and then we will arrange for the 5000 SP delegation to be sent.
---
Looking for more Country Representatives


We are definitely on the look out for more good people to become Steem Country Representatives.
The plan is to have a team of at least two Country Reps in each country where Steem has a presence.
For countries with greater numbers of Steemians we will be looking to have larger Country Teams of 4, 5 or even more Reps.
We are particularly keen now to find the first Reps in countries that so far have none.
Australia, China, South Korea, Canada, the USA, most of Central America and much of Europe are all quite empty.
If anyone is interested in becoming a Country Representative check back on the previous @steemitblog posts to see if you meet the requirements.
If you do, put a comment below and we will add you to the candidate list.
---
You can also talk to any of the existing Country Representatives if you would like to know more about what is involved...
Cameroon (@njiatanga), Ghana (@oppongk), Nigeria (@beautychicks, @focusnow), Uganda (@yohan2on), Argentina (@belenguerra, @fendit), Venezuela (@adeljose, @anasuleidy, @edlili24, @mariita52, @tocho2), Bangladesh (@tarpan, @toufiq777), India (@neerajkr03, @rishabh99946, @sapwood), Indonesia (@anroja, @ernaerningsih, @nazarul, @radjasalman), Japan (@cryptokannon), Pakistan (@rashid001), Sri Lanka (@besticofinder, @randulakoralage), Italy (@girolamomarotta), Russia (@filinpaul, @knopka145), Ukraine (@antorv, @olesia) and New Zealand (@kiwiscanfly).
---
Country Representatives are given a direct delegation of 5000SP. They also get beneficial voting from @steemcurator01 on a range of posts.
The Country Representatives allow us to put more direct delegation into the community. So far 160,000 SP has been delegated out through this route. We hope to reach 250K SP by the end of the year.
Thank you,
The Steemit Team
---
---
Notes from the Community...


Photography Contest


We see many great photographs in the Diary Game posts.
The Steem South East Asia Community is running a contest for Diary Game photos. There is 50 STEEM to be won...
---
Poetry Recitation Contest


If you prefer the spoken word to express yourself @sandysparkle has a Poetry Recitation Contest on the go...
---
Stars of Steem Contests


The Stars of Steem Community is running two contests at the moment - 'The Challenge' by @blancat, and a Painting and Drawing one by @edlili24...
---
---
PLEASE DO NOT PUT ANY DIARY GAME LINKS IN THE COMMENTS ON THIS POST. COMMENTS THAT ARE NOT RELATED TO THIS POST MAY BE DOWNVOTED TO MOVE THEM BELOW MORE RELEVANT COMMENTS.


THANK YOU
---
---
The rewards from this post go to support the work of @fundacorazon and @littledisciples both in Venezuela.