I have lived in Thailand for almost 15 years. I am one of the few business owners that escaped without losing everything I put into it. I was partially lucky and partially smart. The system is rigged and you are not allowed to succeed - at least not as a small business owner.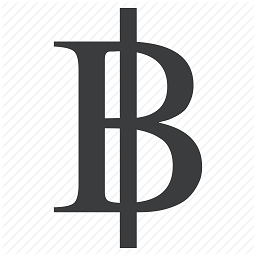 Before I start to sound too jaded, i want you to understand that I actually came out on top. I didn't lose all my money so this is not just the rant of someone that got burned by a system they didn't understand. However, I am going to present multiple REAL stories of people I personally know in an attempt to prove my point. I will include my own story at some point in this series.
I have changed all the names but I can assure you all of these stories are true.
Our fourth character is named Tom. He is from Germany and started out like many of us do over here. He was traveling through and fell in love with the ease of life in this country compared to western countries. The cheap rent / mortgages, the easy-to-access, inexpensive street food that is delicious, and the loads of cheap beers appeals to many people and Tom was not an exception.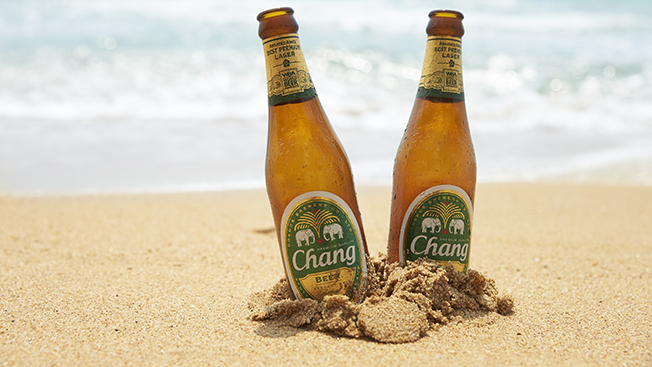 Chang is probably the most popular and famous , but also my personal least favorite
Tom also did something that oh-so-many foreigners do when they come to Thailand, he found a girlfriend and ended up having a kid with her. I don't remember if they got married or anything because Tom and I weren't really friends. That's the thing about the expat community over here at least in small places like Krabi. You know or have heard of every other foreign member of the community because there are so few of us.
Since Tom now had a child, he decided to make his life over here a bit more concrete so he had a look around and started buying businesses. He bought an Irish Pub, which was strange because he is not Irish (neither was the previous owner and Irish pubs for the most part in Thailand are a bit of a gimmick.) He also purchased a fitness center, the first of its kind in Krabi - which was great but again quite strange that Tom would own it because he was in terrible shape. He also bought another bar which was more his speed: It was called "Cheeky Monkey" and it was just a dive bar with great outdoor seating and cheap beers. However, this bar was directly accross the street from the Irish bar that he also owned. So now he gets to compete with himself for customers.
I'm not going to say that Tom was a business genius because that, he definitely was not. However this was during the golden years in Krabi and you could open pretty much whatever and it would make some money. Krabi was new on the radar of tourism and foreigners were so much better at appealing to foreign travelers than the local Thais were at this point.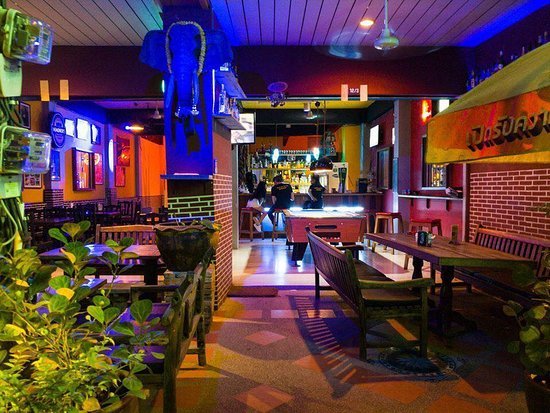 there is no wood and they don't sell Guinness yet it is an Irish Pub somehow
Tom was a relatively kind dude and the times I sat and had drinks with him he seemed a normal person despite having a German accent (kidding mostly, but if you are German and don't think you sound abrasive, well, get a sense of humor - because you do sound abrasive to non-Germans.)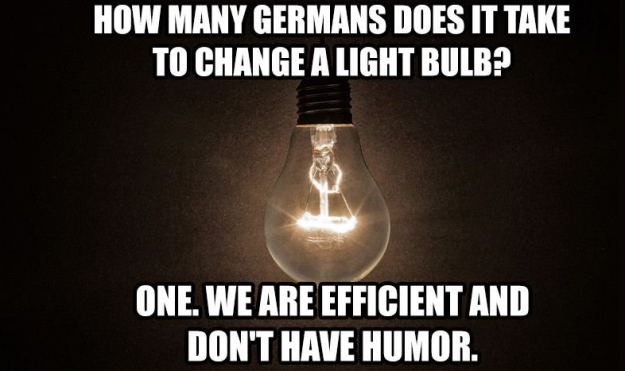 What is coming up next is a mistake that all too many people make when coming over here and you might be asking "Why would anyone do that?" once you know what it is. The answer is simple: it is faaaaar easier to get the process complete if it is done this way.
Tom put all the businesses in his Thai wife's name. He actually had put everything in her name: his house, the bikes, the car, anything else that needed to be registered. I want you to understand that I personally put the business in a company name when i opened mine. This is a very long, very expensive process involving lawyers, multiple trips to various offices, and producing mountains of paperwork for some government person to stamp them.
Tom's process consisted of his wife signing one piece of paper. So yeah, it's much easier that way.
However, Tom now has no legal leg to stand on at all.
I think you can see where this story is going. Couples get into arguments, if you are a strong couple you work it out and move on for the betterment of your family. However, all too often this is not the case in Thailand.
Tom was constantly fighting with his missus. It doesn't matter what about and I never made it my business because it wasn't. However, i went into the fitness center one day to see a group of new faces behind the counters. This was the first time I had ever needed to show my membership card because the old staff just knew me. I wondered why everyone had been changed and also the music sucked now. I spoke to the ladies behind the counter and found out that they had just purchased the fitness center for 150,000B (roughly $4500.)
I don't know if you know much about fitness equipment, but with $4500 you can buy like maybe 4 weight machines and a treadmill. The value of all the stuff in the gym was more like a million or a million and a half baht (30 - 45,000 dollars.)
Come to find out Tom was out of the country for a while and his wife sold ALL of his businesses for a fraction of what they were worth. She did this LEGALLY too. It doesn't matter to her, this is all profit in her mind because none of it was her money. I don't know what kind of problems her and Tom were having - they could have been extreme - all I am trying to say is that Tom was not consulted nor did he agree to the sale.
Tom has no legal recourse when he returns to the country. Tom came back to Thailand only to fight for custody of his daughter, which he won. He aged 10 years in 6 months over the stress from the process. His daughter now lives in Germany with Tom and I have not heard from them since they left. As I said, we weren't really friends. I never saw his wife again because she moved far into the north.
Perhaps it seems a bit callous to say to "never put a business in your wife's name" in Thailand but I can assure you - you are not protected in any legal way if you do. Many foreigners have been burned by precisely this. When a divorce happens in this country, the government pays no attention at all as to which person put the money into the asset, only whose name is on the documents. Since it is not possible for a foreigner to have their name on any business - don't be like Tom, don't do it this way.
As a matter of fact, do what the title of these articles say and DON'T open one at all.