I just read this German article about car sales in the US.
It states that Mercedes is selling less cars while Volkswagen actually sold more.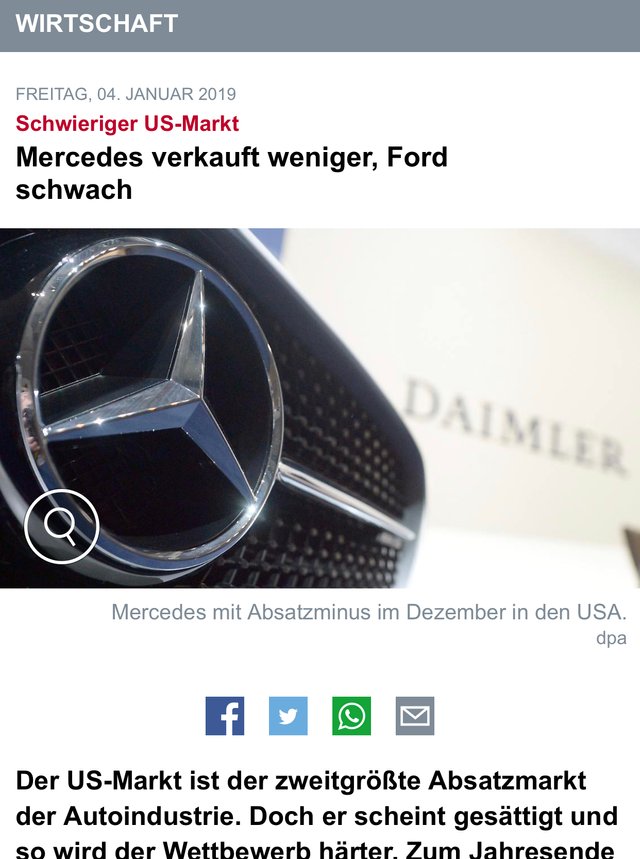 https://www.n-tv.de/wirtschaft/Mercedes-verkauft-weniger-Ford-schwach-article20795988.html
way to state the obvious
The article states all kinds of car sales figures but one name that actually matters is missing: Tesla.
Not one word.
The reason why Mercedes is hurting is simple:
Tesla has been dominating the market. Tesla sells more cars than all the premium car makes combined. Practically from 0 cars to dominating and killing the market within a few months.
The German car makers are simply fucked and have no way to compete.
this has been obvious
The Germans are completely ignoring Tesla. If you looked at the market gears ago it has been obvious with car sales figures in the higher segments. Model S has dominated just as well.
But now with the smaller cheaper cars it actually hurts.
But the Germans never mention this. The German press ignores it as much as the Car makers themselves.
If they do not really quickly re-invent what it means to make and sell cars, the German car makers and with it much of Germanies industry.
not saturated but disrupted
The article states the market is "saturated". But it is not. Its disrupted by a new player that instantly takes over 50% of the entire market.
The only reasons why other players have sales is simply because Tesla can only produce 5000 cars per week.