This is my entry in @theexplorer's "Travelling Moments" photo challenge.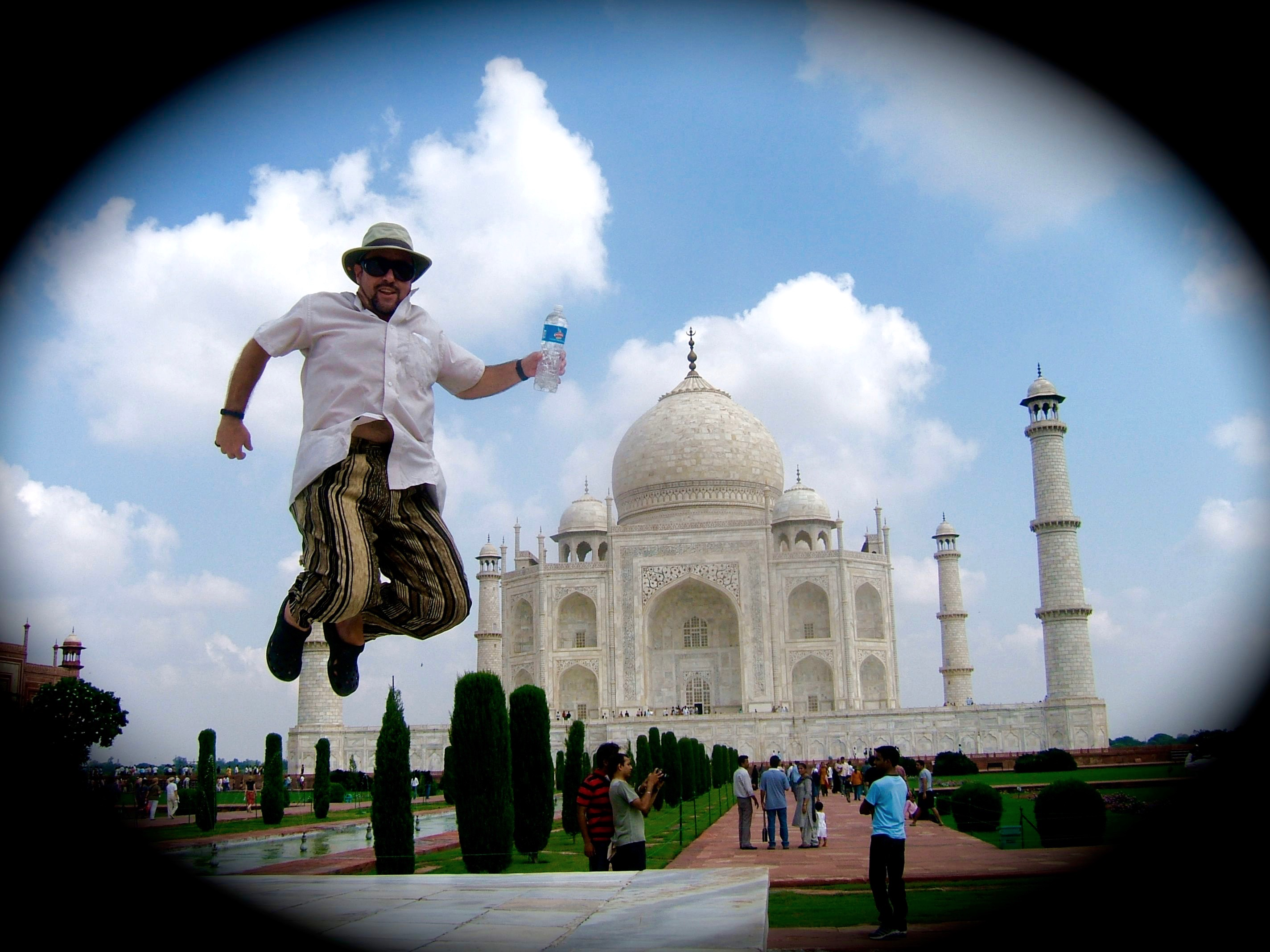 [Click Here to Enlarge Photo]
The minute we arrived at this Wonder of the World, we started snapping photos, just like everyone else. We walked around the Taj, through the Taj, and across the grounds, snapping photos from various points of view and various angles.   
Jump into the clouds
After we'd seen it all and taken too many photos, we returned to the front, near the long reflecting pool. We sat down on some clean, cool marble slabs, and relaxed. After a few moments, my friend told me to stand up, and then jump.    
She thought it might make an interesting photo. I was not so sure it would. But, on her first snapshot, she got this decent photo – with both me and the Taj framed in the billowing clouds.
All in all, not a bad "Travelling Moment" – frozen in time and frozen in space.