10 random facts about me - get to know me better!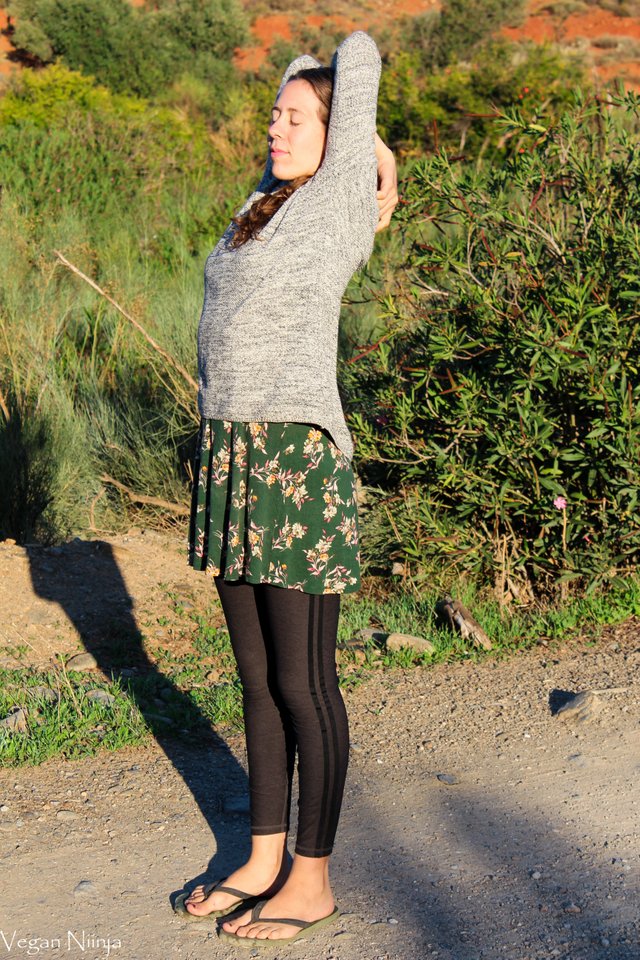 Hi sweethearts! Today I was challenged by my dear friend Aishlinn @trucklife-family to share 10 random facts about me, so I thought this is a fun thing to do and that's why I decided to write down some facts about me that you probably dont know yet! It also includes a question, and the one I got from Aishlinn is: If you could do anything right now, what would it be?
The challenge was created by @twodorks , her original post can be found here
So let's start with the random facts:
1.
I have 5 siblings, 3 sisters and 2 brothers, I am the oldest one! My parents had 4 kids together before they divorced when I was 8 years old, then my father had 2 more with a woman who was only 10 years older than me. My parents didn't get along for many years after that happened, but now they are very good friends, and we celebrate all holidays and birthdays together, they also do a lot of stuff together. They both are today happy with new partners, my mother with a Swedish man her age, and my father with a girl from Philipines who is the same age as I am. Somehow my father prefers young partners, but I am really ok with that, as long as they are happy together. It's not my thing to judge, as we all live different lives.
2.
I ate about 4-5 kiwis a day when I was pregnant with my little boy, somehow my body was craving that and I couldn't think of anything else for many weeks. Its funny how sensitive our body gets when we are pregnant, it's like all the attention goes into the body and all nerves are in the outside. I loved being pregnant and feeling my body in such a way, it totally changed my relationship with my body and since then I feel very confident in this body that is my home during my lifetime. Before that I always had to compare my body with others, constantly thinking about how much I ate, feeling guilty if I had too much chocolate or something else that I would consider as unhealthy. But the greatest gift in my life was getting pregnant and finally feel one with my body, connecting to my body, to my feelings, to my intuition. I loved being pregnant, it is still the most beautiful and balanced time I have had so far in my life. But being a mom is of course so much more, and now my life is filled with gratefulness and joy, I would never want to be without all my experiences, I know that each one of them is meant to be and created me how I am today.
3.
I dont remember the taste of meat. When I was 6 years old I decided I didn't want to eat meat anymore, and shortly after that, I stopped eating fish as well. Now I am 28 years old which means I have been without meat for about 22 years. Human beings can eat almost everything, which doesn't mean that we should eat everything. We have a choice, and I think we are deeply connected with all living beings, and the suffer we see from animals, is very painful to witness, when we feel the connection. So for me, it is very natural to eat other things but meat, every diary is a very strange thing to eat when you consider what it actually is for.
4.
I love to take a walk in nature early in the morning and meet the first sunshine. When we were in Spain we took a morning walk every day and walked until we could catch the first sun. We enjoyed some pomegranates or almonds while letting the morning sun warm us up. There is so much sacredness about that peacefulness in nature when everything still feels untouched.
5.
I married when I was 18 with a guy from Kosovo I had known for 6 months. After 6 other months, he told me he already had a wife in his home country and that he wouldn't want to separate from her. This is a long story that I should write about another time! :)
6.
I did Ramadan one month when I was 16 years old, didn't eat and drink during the daytime and ate during night time. It was very challenging and it really amazes me how so many Muslims do this every year. It takes so much strength and discipline to do such a thing, especially not drinking water when it is hot outside, or you need to work physically.
7.
My partner and I moved together 2 days after our very first kiss. It felt so right and it still does!
8.
I love French comedies! They are just the funniest movies I know and I never get tired of watching them! They are genius!
9.
I used to think people who take pictures of their food are crazy and really embarrassing. Now I do it every day, it is even my profession by now! Lol!! How funny life can be sometimes!
10.
Every time I quite a job or a job quite me, I was feeling relieved and very satisfied! Never sad for needing to leave. And I have had quite many jobs because I never really knew what I wanted to do with my time and what I really liked to do. Until I found out that food photography, creating healthy and delicious recipes and food styling is what I love to do the most!
And then the question from Aishlinn:
If you could do anything right now, what would it be?
Exactly what I am doing! Moving to Spain with my family and live in nature. I am following my intuition and really know that I should do this. I am done with city life!
I nominate @celestialcow @lymepoet and @fruitdaddy to share 10 random facts about yourself!
And my question for you:
If you knew you are going to die in 30 days, what would you do different?
Much love to you all!
xx
Cant get enough? You can alo find me here:
Thank you all! ❤
I want to inspire you to live your dreams, eat delicious, wholesome, nourishing, healthy food, and keep a creative mind. We all can do that, now!❤
Health starts inside our mind.
All content and images are mine and original. If you want to share my work, you are welcome. Just remember to tag me.
I use a Canon EOS 600 D for all my pictures.