Telos Airdrop Logo Bounty Hunt.
Telos Central Bounty Hunt No. 1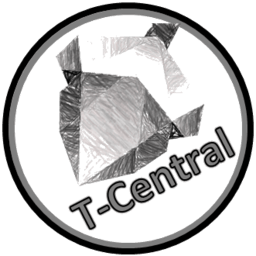 Telos Airdrop Logo. (Reward: 500 TLOS.)
In an effort to involve the Telos community as much as possible, we'll be releasing bounty hunts on different items on a regular basis.
What are these bounties about? Well, it could be anything from dApps we'd like to see on the Telos chain, added functionality to existing dApps, promotional competitions, bounty hunts on web links, spreading the news on social media networks, etc.
In this case, however, we need your help with designing a logo that symbolizes Telos + Airdrops that we'd like to use in the Header of our Telos Airdrop Tracker website, so if you have the skills and creativity to design such a logo, then you're the one we need.

Join our official Telos Central Telegram Group and let us know if you have any questions. We'll be posting bounties regularly, so make sure to join our channel to prevent missing out on some great bounties and rewards.
We have a "Bounties" section in our web directory and whether you're a developer or a block producer, you're welcome to post your bounties in this section of our web page to raise awareness.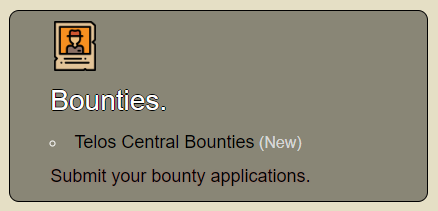 All bounty hunts from Telos Central will be posted in the "Active Bounties" section on our "Rewards & Bounties" page. Go to our Telos Central Web Directory and click on the "R & B" nav tab.


Bounty Reward:
500 TLOS.
Bounty deadline:
31st of January 2019.
Winner announcement:
The winner will be announced on the 6th of February.
Submissions:
Submit your design to [email protected] or on our Telos Central Telegram Group.
We look forward to seeing the designs the Telos community come up with.
Happy hunting.
Telos Central