The Boston Dynamics robot is dancing under Uptown Funk
The Boston Dynamics robot can dance amazingly. Just look at his moonwalk and twinkle!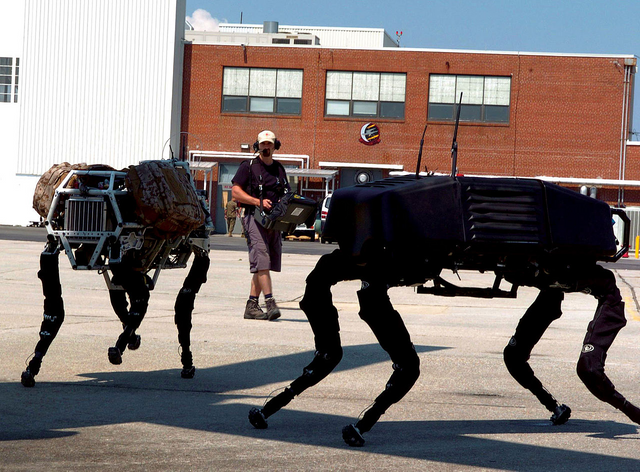 Image source


In this video, we can see a new opportunity for the robot SpotMini - the ability to dance to the song Uptown Funk. He gets to the beat and even demonstrates flexibility in movement.
Video source
SpotMini is a modification of the Spot robot, which was introduced last year. The robot dog weighs only 25 kg and can work without recharging for about an hour and a half. He is able not only to open tight doors, but also to overcome obstacles on the way to a given goal. This is the first robot that the company will produce in lots. Sales will begin in 2019.
Boston Dymanics often publishes videos with the latest achievements of their robots. It can be jogging on uneven terrain, and climbing stairs, and even parkour .
---
---

Thanks for visiting my blog.