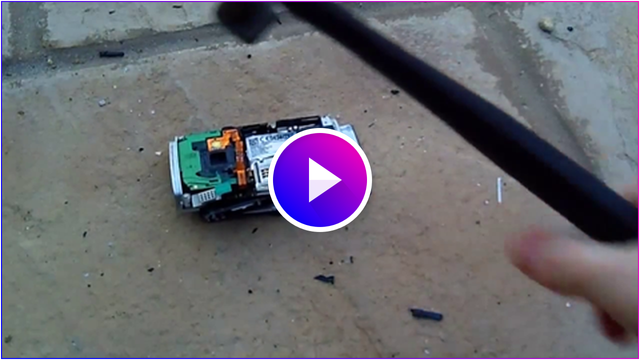 Watch it on Viewly

As a teenager, I sold phones as part of my job in an electronics shop. We had ZERO idea back then that the technology could cause cancer and DNA damage - in fact, many people today still don't realise this, despite it being published in scientific papers for years and governments already passing legislation to force manufacturers to explain the risks in their literature.
Despite the legislation it is common for manufacturers to put their warnings in the smallest possible font in manuals such that almost no-one reads them.
When I started to learn the truth of this, being someone who doesn't mess about when it comes to making changes that can protect my health - I chose to smash my 'smart' phone with a hammer!
injoy the show!
You can learn more about the scientific work that exposes the industry coverup in my previous post here.
Here's a brief video on the topic: