Crazy Elon sending a Tesla to Mars!
This guy has gots to be outta his mind!  Why waste the payload space on sending his damn car to space?  Nut job...
Check it out on bloomberg.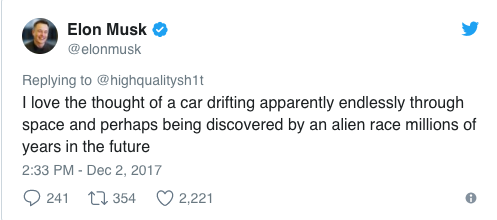 I guess when you have a butt ton of money with nothing better to do with it you come up with hi-jinx like this and digging tunnels under cities.
Has Elon lost his mind or is he just a genius?