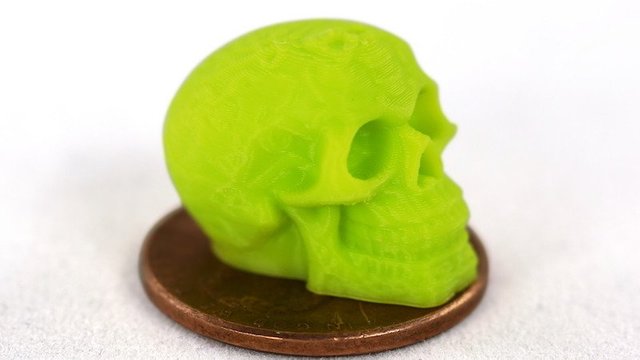 Source
Imagine a world where instead of going online to order something from Amazon or another online retailer, instead you simply buy or license the design of that thing and have it printed instantly.
Are we living in that world right now? Of course not but that's not to say that this idea is so far fetched we won't see it hit reality in our lifetimes.
If you know anything about 3D printing, you'll know that there has been a lot of hype around the technology over the past few years. But now that the hype is finally beginning to dissipate when it comes to the promises of 3D printing and additive manufacturing, it is getting easier to really see what can and can't be done in the near future.
Maybe 3D printing can't actually "manufacture anything" because it is simply impractical on a large scale but its still pretty darn cool on a small scale!
Practicality is becoming the new path in determining production quantity and materials. At the Pacific Design and Manufacturing show earlier this month, a panel of experts in 3D printing discussed the role of materials in assessing whether an object should be printed and how it should be printed.
During the panel, The Key Differences & Benefits in Printing with Metal vs. Plastics, Cathy Lewis, consultant at CLL Management Group, noted that the application determines the material.
"We need to balance our excitement about the types of material available with the needs of the specific application. If you are prototyping, stay with plastic. Then if you need a particular quality in the actual production, you can look at metal," according to Cathy Lewis.
"Design is essential. Taking your CAD knowledge and turning it into something beautiful takes time," said Lewis. "You need design engineers who know what they're doing, designing for performance. Play with plastic first. Then, when you do move to metal, your support structures are different, and they are more painful."
Ok this is all well and good but I'm sure you want to know, what can 3d printing be used for today?
Well according to sources there are countless 3D printing applications in manufacturing, technology, and society. From education to medicine, 3D printing is already impacting our world today.
---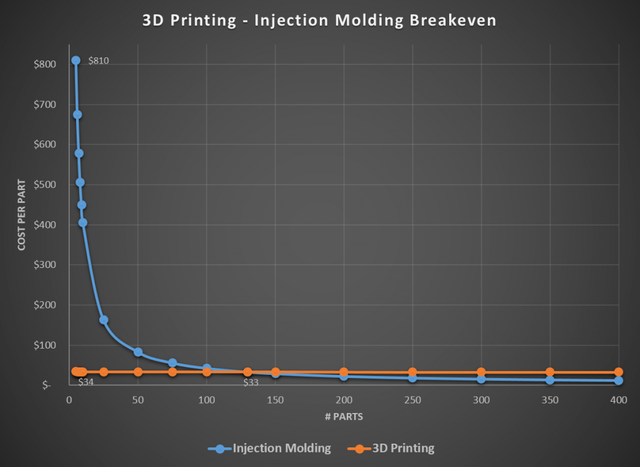 Source
---
Of course we all know that 3D printing has been around for decades but if you haven't been paying attention recently, there has been a huge surge of popularity in recent years. One of the most interesting features of 3D printing is that it's a simple technology that can be applied to all sorts of fields.
More and more schools are incorporating 3D printing into their curriculum as tools to better prepare kids for the future. Makerspaces, equipped with printers, CNC machines, and other tools, have become common. Also, 3D printers can be found in public libraries already. Most universities have at least one (if not several) 3D printers for students to use for classes or their own projects.
Basically, 3D printers allow students to create in completely new ways.
Beyond that fact, there's also a lot of potential for educational models. There are frog dissection kits and other free models available on STL file repositories that can be used to educate.
3D printing was originally developed as a faster alternative of prototyping – so it's no surprise it is still a useful application in 2018! A big advantage of using 3D printing is its versatility and flexibility, which makes it perfect for small-scale manufacturing and prototyping.
I sort of touched on this point above when I discussed the usefulness of 3d printing for small run testing. Design a single prototype on a 3d printer and then when it has been perfected set up a large scale production run. This is saving a lot of time for inventors!
An injection-molded prototype might cost hundreds of thousands and take weeks to make a single mold. That's not good if you're trying to iterate and improve on each design. Invest in a 3D printer, however, and your prototype can be sitting on your desk in hours, at a fraction of the cost.
---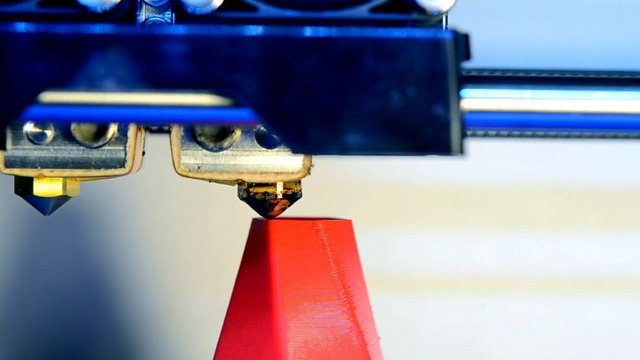 Source
---
The past few years have been impressive given the fact that lots of 3D printing applications have been invented that apply to the world of medicine.
Bioprinting, surgery preparation and prosthetics are all use cases that have applied 3d printer technology. This field is still generating a lot of research, so it'll be exciting to see where it goes in the future!
Measured prosthetics can be modeled, and 3D printed at a dramatically lower price. Children who previously had to wait to get prosthetics they wouldn't grow out of can now afford to 3D print a new one every few months.

Those from third-world countries where prosthetics may not even be an option can take advantage of 3D printed ones.
As opposed to some of the other topics I've written about, I really don't see much harm in the rapid expansion of this useful and life saving technology.
Have you ever used a 3d printer or own anything made by one? I'm really interested in seeing what my readers think about this topic.
What are your thoughts on 3d printing and its usefulness to humanity?
Thanks for reading!
Authored by: Techblogger
Source:
Just What Is 3D Printing?
https://all3dp.com/2/advantages-and-disadvantages-of-3d-printing/