Ok, so I got some charges around the whole world of conspiracy theories, "truthers," etc.
And I confess, I was fairly deep in it for several years.
I'm not proud to admit that yes, I was one of those self-righteous, rebellious, social justice warriors sure as death that Monsanto was the corporate reincarnation of the devil itself, all GMOs and any non-organic food were absolutely horrific, all vaccines were part of some huge world depopulation ploy, chemtrails were being sprayed in the air as part of the same elitist agenda, as was flouride in the water, etc, etc, etc.
I never had a tinfoil hat. And maybe I wasn't that nuts. But in hindsight, it is.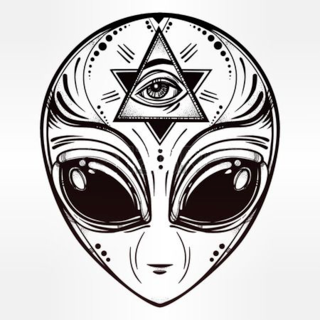 I'm not here to try convince anybody in those low-theta storylines that their theories are full of holes. We are each free to make as big of a fool of ourselves as unconsciously desired until fate smacks us on the head and cracks us out of our delusions.
However, I came across something today that provided an excellent counter-argument to many fears such conspiracy theorists, and even bible-thumpers, have against the chapter of these grand stories about implanting microchips in human brains.
It was timely, actually... as I lazed extra late in bed today watching YouTube, some video about Ethereum ended up evolving into such a crackpot debate about brain implants being the mark of the beast. I don't know exactly why I continued to the end - perhaps for laughs, or maybe reflection on how far I've come from being impacted by stuff like that as though it were possibly true. Anyways, shortly after, I saw another excellent video that contained live footage of a highly compelling reason as to why those fearing anything resembling "transhumanism" are being silly, selfish, and stupid, and this route of technology-assisted biological intervention if fucking amazing.
Below is the whole video in its entirely, which I do recommend watching, from Kernel & OS Fund founder, Bryan Johnson:
However,
If you wanna skip straight to the part I'm talking about, this is another short version of it below, in which you'll see in just 20 seconds what I'm getting to.
Though to summarize in advance:
Here is a fantastic example of the benefits of a brain-chip - a man with Parkinson's disease able to turn off his symptoms at the push of a button.
No shit.
A debilitating disease. Controlled. Man can live his life as normal.
See for yourself, if you didn't already watch the above video...
sourced from his blog post, "What If: The Next Frontier of Human Aspiration"
Now surely, the tinfoil hat clan are scrambling in a fit... "but they could turn you off!" blah blah blah."
Sillyness, yes. But there are actually millions of people on the internet who believe that kind of shit. And sadly, still some here on Steemit. T'is what it is.
And it is sad. Immature. Short-sighted. Completely fear-based.
None of us - unless we either have Parkinson's disease or live closely with someone who does - could possibly know what it's like to have such a condition. Thus, none of us could really fully imagine what a huge blessing it'd be to have a technology like this, and what improvements to quality of life it could bring. This being for just ONE disease of thousands.
I get the concerns about how technology could potentially be used by nefarious forces as a weapon. Though let's be real. If we were to ideologically oppose every technological development that could pose some threat, motivated from fear of being controlled rather than being compelled to improve the quality of life for others so they can control their own bodies and minds to achieve health, happiness, and prosperity... Well, we'd be stuck in a loop of unproductive YouTube-comment-thread-type imbicile debates, watching the world burn while we could be doing something about it rather than losing sleep over stories.
Truthfully, I don't like writing about topics like this.
I don't like exposing myself as having been so stupid to have wasted years of my life half-believing stupid shit propagated on YouTube as "truth" that turned out to be complete fucking rubbish.
Not my most happy moments, not fun to revisit, and not comfortable to publicly admit.
But through it all, came lessons. And those lessons aren't just for myself, but to be paid forward in service...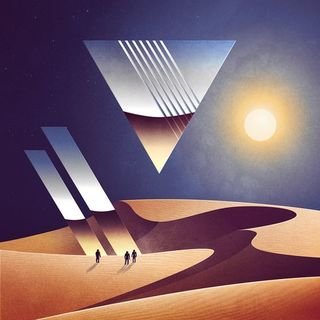 It's time to grow up.
Microchip implants in the brain might seem like some freaky science fiction movie. But the fact is, this is the direction we're heading. And it's probably for the best.
As much as some might fear governments, they also do serve some good. And while many might like to see their demise, they still do offer value in ensuring that new technologies have to go through regulation processes to be confirmed as safe for public usage.
Forget the apocalyptic scenario of being forced to be microchipped.
Instead, consider patients suffering from horrible diseases, be it like the gentlemen with Parkinson's above or others. You think they are fearing the worst of possible consequences of having a chip implanted in their brain? They're already living the worst as it is without.
Rallying against technology is like rallying against evolution. If the logic is we shouldn't do it because what could happen if our worst, short-sighted, nutcase-influenced delusionary fears came true, we may as well just tear society apart and go back to living in caves. Yeah, sure.
If there is any part of you still trapped up in those conspiratorial storylines of how these types of technological progress are something to be feared and we can't trust "them", snap the fuck out of it.
Humanity's evolution needs leadership, not more regurgitation of YouTube's stinkiest garbage.
We don't need pussies who fear some "elite" is "out to get us." We need the development of our innate capacity to each rise to our own form of elite through service to advancing society past the greatest problems we face and collaborating in implementing solutions.
"Brain chips to control populations..." Bullshit.
Technological innovation to improve standards of living, enrich health, and support LIFE.
This is where we are headed.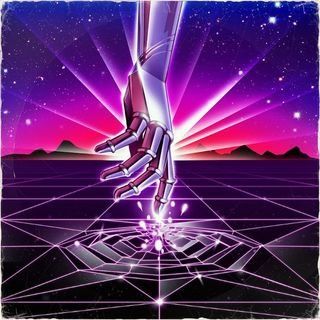 And, surely, there will be more innovations to come that aren't yet in public discussion. Guaranteed.
For other potential benefits of tech as currently seen that may be created through brain chips, we're already steps ahead with quantum-cloud-based networks running on brainwaves alone.
Seed planted.
Exciting times, we are in. And yet more fascinating ventures to come in the future.
Fear not.
It is all for the best.

Trust... ;-)