Here I share with you a picture that is not just one of the best memory in a photo, it is one of the best experiences I've had.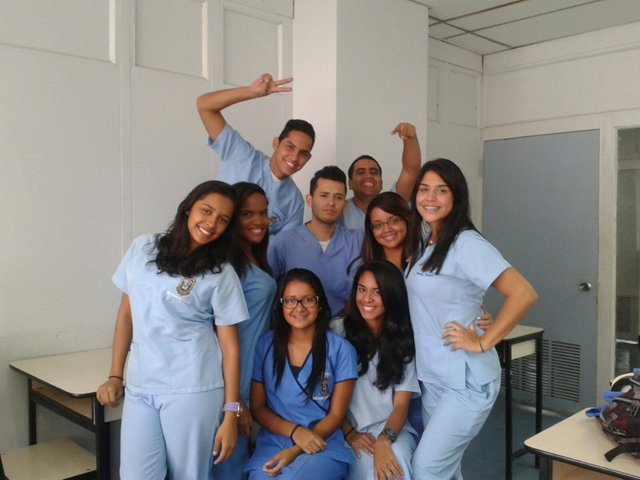 Nothing better than studying what you like and when you like something, you do it with love and the best disposition, this is how I lived the three years of my career as a Dental Technician, something short but enough to understand what I wanted . In this photo are every people with whom I shared this important stage of my life, my eloquent companions, different worlds, different thoughts, but the same feeling which made us a team.
  People use to confuse us with dentists, but we are not, we work for them, not directly with patients, which many people do not know is that it is something illegal for a Technician to have direct contact with the patient's mouth, we do all the work practical of the dentist, that is to say, removable prosthesis, fixed and pro-natal crowns, retainers, etc. That's what a Dental Technician is in charge of, we are part of the dental family but many people do not know us, we are a little camouflaged, just remember not only to build a device or prosthesis, we also create the best smiles.