Good Evening my Fellow Steemians!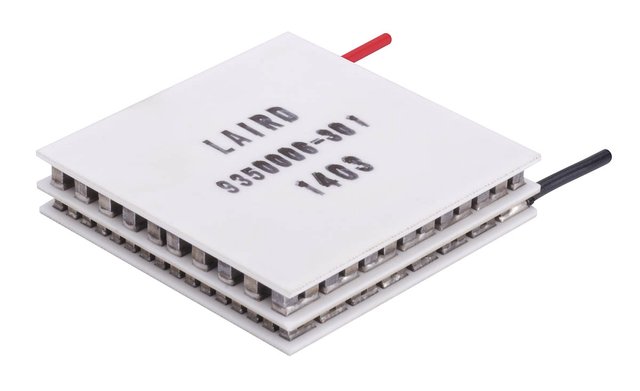 Sauce
Tonight I would like to begin a series of weekly technology articles that highlight current technologies that I believe can be harnessed to help the individual manifest abundance.
The video above demonstrates how electricity is generated from thermal difference.
The four thermoelectric effects, listed in chronological order of their discovery, are:
Effect 1 - If two different conductors are joined and the two junctions are maintained at different temperatures, an electromotive force is developed in the circuit.
Effect 2 - If a current flows in a circuit consisting of two different conductors then one of the junctions is heated and the other is cooled.
Effect 3 - When a temperature difference exists between two points in a single electrical conductor an electrical potential is established between the points.
Effect 4 - If a current passes through a conductor in which a temperature gradient exists, this current causes a flow of heat from one part to the other.
These effects are very closely related. Indeed, each of them represents a reversible effect whereby effects 1 and 2 are the reverse of each other, and effects 3 and 4 are similarly the reverse of each other.
Thomas Johann Seebeck first identified Effect 1 in 1821. He spent the rest of his scientific career measuring the size of this effect for different pairs of dissimilar conductors in contact with each other. Seebeck died in 1831.
In 1834 Jean Charles Athanase Peltier first identified Effect 2, the reverse of Effect 1. Peltier died in 1845.
Significantly later (around 1854-1855), William Thomson first deduced and demonstrated BOTH of the effects numbered 3 and 4
Excerpt by Keith P Walsh International Thermoelectric Society
Scholarly Article for difference in copper or aluminum for atmospheric water harvesting.
https://digitalscholarship.unlv.edu/thesesdissertations/2646/
This is such a huge technology when applied to solar power systems. If you reside in an area of any amount of humidity you could use excess energy generated to condense the water out of the air. Stay tuned for a future experiment!
Thank you for your time if you gave this a read, Follow, Upvote and Re-steem to all your friends, family, and fellow tech enthusiast!

Peace and Joy @makinstuff