Imitation of information processing by the brain of animals. Intel introduced a computer with 64 neuromorphic chips.
Intel introduced the Pohoiki Beach computer with 64 Neuromorphic Loihi chips. They use nuclei consisting of artificial synapses, dendrite and axon, which allow to simulate the processing of information by the brain of animals.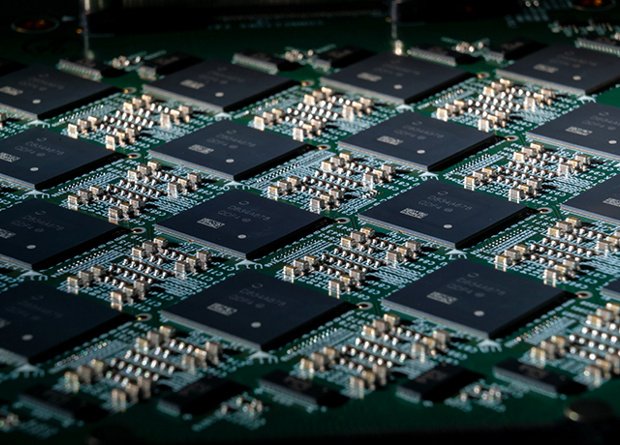 In recent years, many technology companies have begun to develop and use chips for hardware acceleration of neural network algorithms. For example, such coprocessors are already installed on many modern smartphones. As a rule, their efficiency is determined by the overall optimality of the architecture for basic operations, often used in the operation of neural network algorithms. For example, video accelerators are more optimal than the central processor, due to the effective parallelization of many of the same type of calculations. Some manufacturers use more targeted optimization and create special processor units that are optimal for certain operations. For example, the Tesla chip contains blocks for speeding up linear rectification (ReLU) and sub-sampling (pooling) that underlie the work of convolutional neural networks.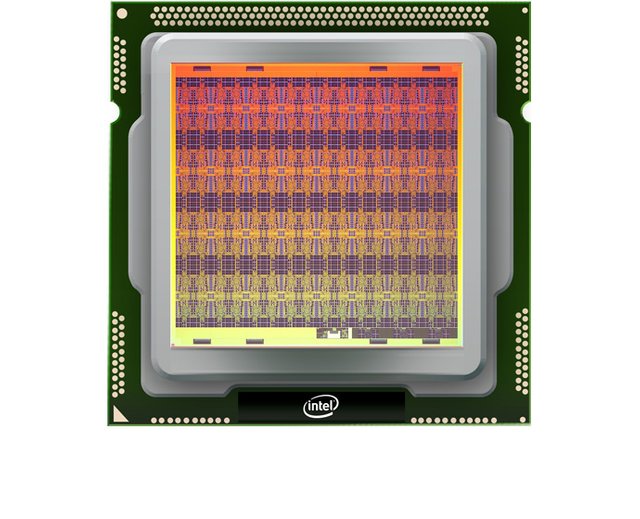 There is another approach in which developers, on a hardware rather than software level, imitate the work of neural networks in the brain of animals. Intel introduced a processor called Loihi in 2017. It consists of 128 neuromorphic cores for the operation of the neural network and three more cores with x86 architecture for management. Each neuromorphic nucleus consists of 1024 blocks, which in turn consist of an artificial synapse, dendrite and axon. In addition, there is a learning block in each core, which is responsible for changing the synaptic weights on neurons during operation and passage of impulses. As in real neurons, artificial neurons produce a pulse, receiving a pulse at the input that exceeds a certain threshold. Such a processor potentially has a much higher energy efficiency due to the lack of the need to transfer data between the processor and memory, as well as other features.

Intel Loihi core circuit.
Along with this, the algorithms need to be adapted to this architecture, so Intel began to distribute samples of computers based on Loihi and now introduced a new prototype, which will be available to several dozens of research groups. The new computer contains 64 such chips, which together contain more than 8.3 million artificial neurons. It is expected that before the end of the year, Intel will introduce a new computer containing 768 Loihi chips and more than 100 million neurons.