A new endeavor is underway: the first space-based nation called Asgardia. This project has many international scientists involved, and the project was founded by Igor Ashurbeyli.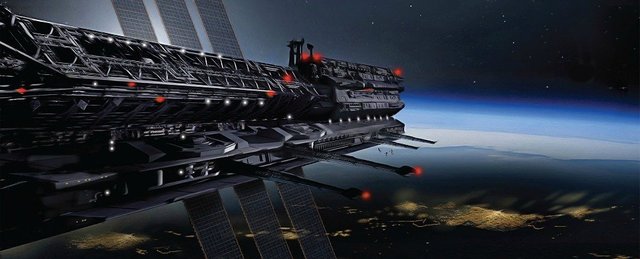 Credits: James Vaughan/Asgardia
The first announcement about the project was made last year, but since then scientists have proceeded with filling at the FCC for their data storage satellite. There are legal concerns regarding data storage if they launch from a country that has international law obligations to space treaties. But if they can launch from elsewhere, they won't have to obey any international laws. The new Wild West could be found in the blackness of space.
In addition to data storage, the Norse mythology named station will run asteroid mining missions, and provide defense for Earth against meteorites, space debris, and other serious threats.
In October 2016 they started recruiting for the station. Over 180,000 applicants have filed to join the new space-nation, with the first 100,000 having been granted Asgardia citizenship. The final symbol for the flag and and national anthem are being crowd-sourced for development.
Here is one such example: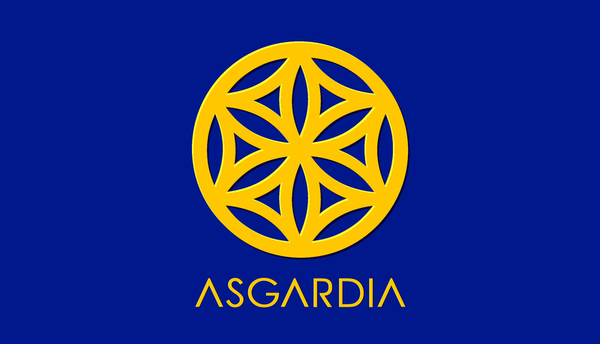 Source: asgardia
Like in Star Trek, the mission was to go where "no man has gone before". Humanity explores. We left Africa to cover the globe, and soon that conquering "spirit" will be unleashed into space.
The first part of the project is the data-storage satellite, scheduled for launch in September 2017 (60 years after the first Sputnik 1 was launched). It's a CubeSat satellite, 10cm wide and weighing 1kg and preloaded with data on a 512GB SSD.
The mission is intended to 'demonstrate long term storage of data in low earth orbit', although the satellite itself will remain aloft for only five years before atmospheric friction drags it down and burns it up
With no laws set up yet, private citizens may exploit the Wild West of Space. There can be marriages and babies born in space in space, but also theft and murder in space. Laws and rules for behavior within a society are needed everywhere, not just on the big-blue Earth.
One thing that is of concern, is the effects of Zero-G on the human body in development. A sci-fi series called The Expanse has expounded on this aspect of space-living with a group of exploited workers called "Belters" who work asteroids belts for mining, just like the stated goals of Asgardia. They are much thinner and have less muscle mass. They are unable to set foot on their home planet Earth because of the zero gravity effect on the developing human body.
It's an interesting future for humanity. This project will be something to pay attention to.
---
References: