They will offer more privacy and block sites mining.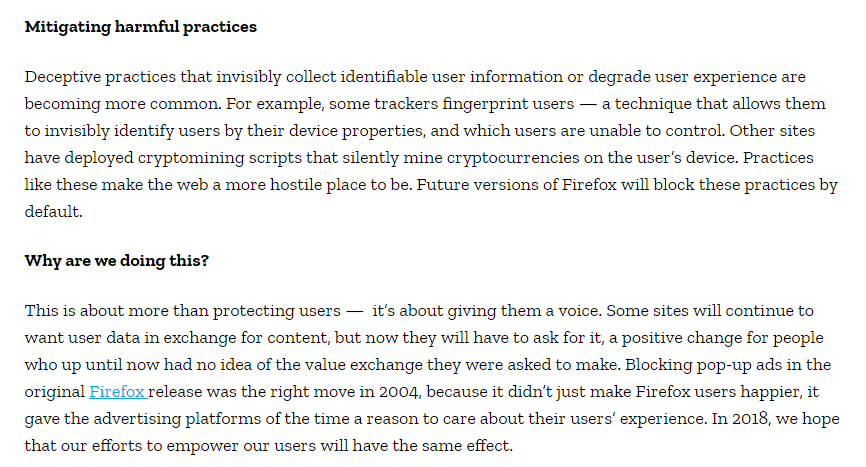 Worth to note that FF creator made his own browser Brave and token BAT that utilises it.
Its faster and more secuire than Chrome and FF right now and allows easy usage of Ethereum.
Opera also said few months ago they will protect users from mining.
Are you on Chrome? Just use addon - https://chrome.google.com/webstore/detail/no-coin-block-miners-on-t/gojamcfopckidlocpkbelmpjcgmbgjcl?hl=en
I still think BAT is undervalued.
Markets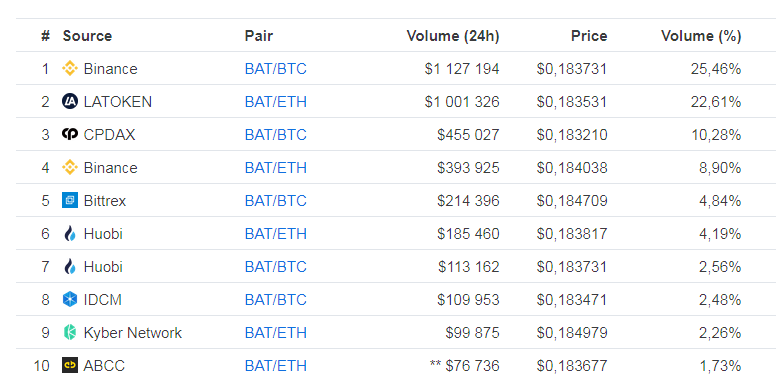 As usual i suggest buying on Binance, if you dont have BTC sell some STEEM there (yes they have it!).