OnePageX: A single page crypto-to-crypto exchange interface
INTRODUCTION
After the financial crisis of 2007/2008 which gave birth to the future currency known as crytocurrency or digital currency. The first ever digital currency was bitcoin. Bitcoin was developed by" Satoshi Nakamoto" in 2008 to end the financial crisis of that period. Sharing of bitcoin started as soon as people started purchasing it but exchange started about 5 years later after inception.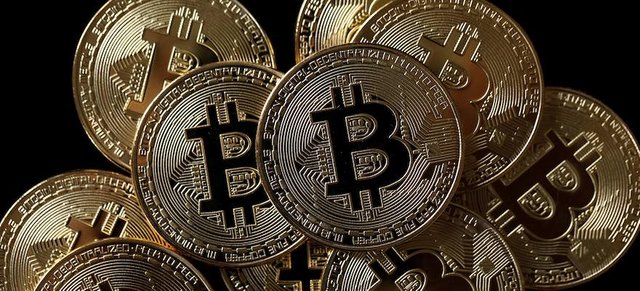 source
During the sharing age, few platforms that supports the transfer of bitcoin from one wallet to another were established and transaction fee was limited then. When exchange finally commences, a jump rise in the price of bitcoin was experienced which attracted more buyers thereby increasing the need for platforms that facilitate exchange as well. Many of such organizations were established but most offer their service at a very high rate compared to what people are willing to key go. This made people to cultivate the habit of holding to their coins. People still continue exchange and the digital currency antagonist shows up which are cyber criminals. It's not a physical money like most fiat currency therefore is open to hacks and millions of dollars has been estimated to have been lost and all this has been through exchanges without a solid standing.
According to Wikipedia:
A crytocurrency exchange or a digital currency exchange (DCE) is a business that allows customers to trade cryptocurrencies or digital currencies for other assets, such as conventional fiat money or other digital currencies.
Source: wikipedia
After a wallet creation, the fist notable activity to be carried out by the owner is exchange. Exchange can be done in two ways,namely:
Fiat Exchange:
This is the process whereby digital currency is exchanged for government backed currency like, USD ,Euro, Pounds.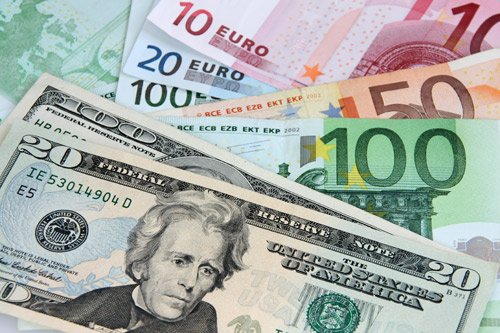 Source
There are some prominent platforms that offer this service,example : LUNO. They offer the conversion of digital currency to fiat and are deposited to the recipient's bank account.
Crytocurrency exchange:


source
This is the process whereby certain Cryptos that supports substitution for one another can be exchanged. Also known as crytocurrency to crytocurrency exchange (C2C). For example, bitcoin can be exchanged for Ethereum, litecoin, bitcoincash.
Whatever one you choose to do will determine the platform you'll use. Some things to take note when selecting a digital currency exchange are:
Security :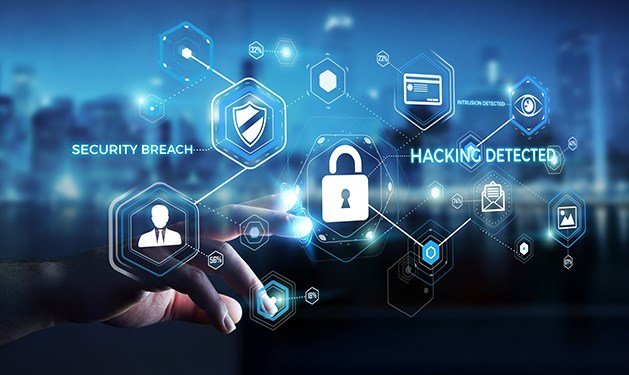 source
This has been a major blow in the crytocurrency world as many organization have lost customers valuables kept with them as a result of malicious activities by hackers. Though many have invested a lot in security but still fear being a victim. You need to check how secure the platform is before using their them.
Exchange Fee:
How much they charge per exchange should be put into consideration. Some platforms charge fees relatively higher than others. The lower the exchange fee the better so as not to incure unnecessary miscellaneous expenses.
Liquidity of the platform:
This is how much the platform allows to be exchanged or transfered by transaction or totalling quarter of a year transaction.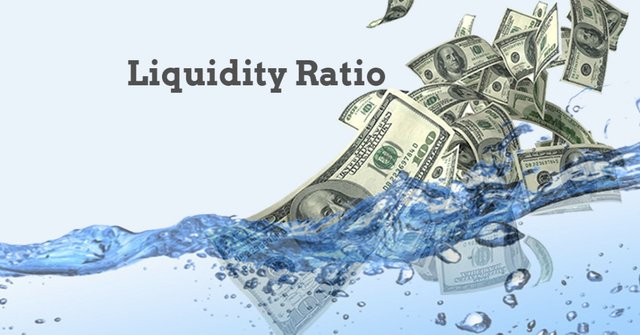 source
Some offer as much as £50,000 and some higher or lesser. It varies with each platform.
Payment Option&Navigation:
The menthod of payment the platform offers and if they support the region you are and put in place the navigation in their website during usage or registration to know if they support "new customer directives".
With these, I want to bring to light a platform that works with ease.

ONEPAGEX!

OnePageX is a decentralized exchange platform that offers the exchange of digital currency for another one without the need to register or sign up on their platform. This implies that, registration is not needed to carryout exchange and whatever activity to be carried out are done on a single page which explains where the name comes from ONEPAGE EXCHANGE (ONEPAGEX). It is by far the easiest platform to use as it is also equipped with a user friendly navigation system. Just because the platform and all activities are carried out on a single page, doesn't mean the crytocurrency available are within the range of 10-20 but more than 140. Of all the over 140 currency available, conversion can only be done from bitcoin to other Cryptos. An upgrade is under place which will enable the transfer and move it from just bitcoin alone.
Why OnePageX Seems Great!;
No registration:
This seems unrealistic as a novice to the platform might wonder how it's possible. All you have to do is enter their page, select the Crypto of your choice and exchange for one another. The page link created at the moment will be copied and saved.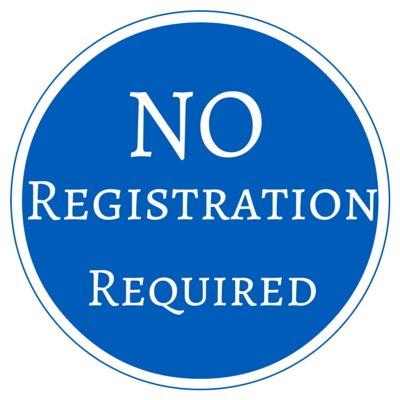 To go back to the transaction, all you have to do is bookmark the page and enter it into your URL space to return to the exchange site. They also make use of snippet code:- a dependent code that on it's own can't be of use but when copied and pasted to its required place, serves the purpose to which it was created, which is to integrated the page.
Exchange Fee:
OnePageX transact at 0.5% per transfer along with some network fees disclosed on the network.
The transaction on OnePageX takes place on a single page and you're probably wondering how this is done.

Stages involved in the Transaction process on OnePageX:
• The first stage is the creation of a network card. On OnePageX, all transaction to be carried out appears on the network card. Using bitcoin transfer to Ethereum as an instance.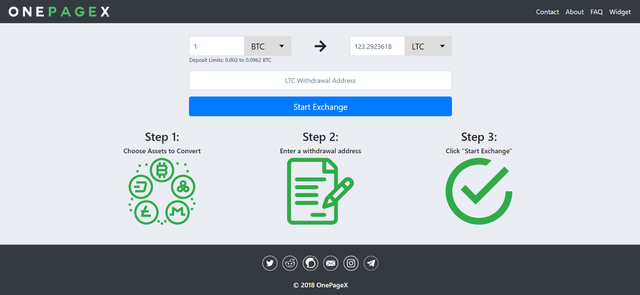 • After the recipient's Ethereum wallet address has been entered, the bitcoin is then deposited to the recipient's address, after the amount has been entered, you request to send after which a waiting for deposit at the bottom of the page.

• When deposit has been initiated, it shows a text indicating there are two more confirmation and this means the transaction needs to be verified on the blockchain. Verification takes some time depending in the speed of the platform and the transaction fee paid by the exchangers.

• After verification on the blockchain, a pending request text appears to indicate that the transaction is completed but requisition for acceptance is still under place which often takes few minutes.

•And the last page which signifies the end of the transaction. Usually all transaction take at most 25 minutes to verify, all other things being equal (ceteris paribus).


What is the benefit of being able to perform multiple exchanges from one page?
•
After an exchange has been implemented, the same page can be used to carryout another transaction simultaneously, instead of restarting another page to perform a new transaction. Being able to perform multiple transaction saves time and resources. This will allow those who take time constraint into consideration before selecting a platform where they'll perform exchange process. Multiple exchange on a single page saves time and resources.
How does the number of assets available stack up against other exchanges?
OnePageX so far remains the only platform that offers exchange with such amount of crytocurrencies (140+) and by these,gives them the utmost chance to achieve speedy scalability and mass adoption of the OnePageX platform compared to other subsidiary exchange platforms.

Use case:
•
• Walker is a bitcoin holder and he possesses a notable amount of bitcoin but the risk of using an exchange platform which is prone to attacks at any point in time and this has always given him the fear that probably at the point of him making transaction, he'll fall victim ,(he has a phobia for losing things). This fear has made Walker keep the coin in his possession for about four years .
Walker later got wind of OnePageX and the fast service they offer. He thought of if someone were to hack a blockchain, it wouldn't be done under 25 minutes. This gives him the chills that his valuables are safe. Now walker has carried out some transactions and has earned a lot from the booming value of the bitcoin he has accumulated over the years. Now Walker can use the money to purchase some things and live the lifestyle he's always wanted. All thanks to OnePageX.
• Edward is a well known Cryptos trader as he trades every minute, with the time it takes to confirm a value on the blockchain by most platforms,this makes Edward work for at least 10 hours a day. He researches a lot and he came across a platform that doesn't require registration, is new user friendly and completes transaction under 25 minutes. He didn't think twice as this seems like an offer of a lifetime to him.
He adopt OnePageX and Edward now works at least 6 hours a day which gives him time to attend to other issues and strengthen his family bond.

In conclusion:
The blockchain is a complex platform, apart from it being controlled by users(public), there are numerous downsides as well but everyday improvement towards teechnological advancement in the world has pave way to notable improvement which is one of the things that led to the idea of eliminating the registration process of OnePageX.

I also made a short Youtube video

This is my entry to @originalWorks writing contest. For participation click here
OnePageX website
OnePageX OneBox
OnePageX twitter
OnePageX medium
OnePageX steemit
This is the Link to my twitter post
All un-sourced pictures are derived from the onepagex webpage
Thanks for taking your time.
OnePageX2018
OnePageXtwitter.