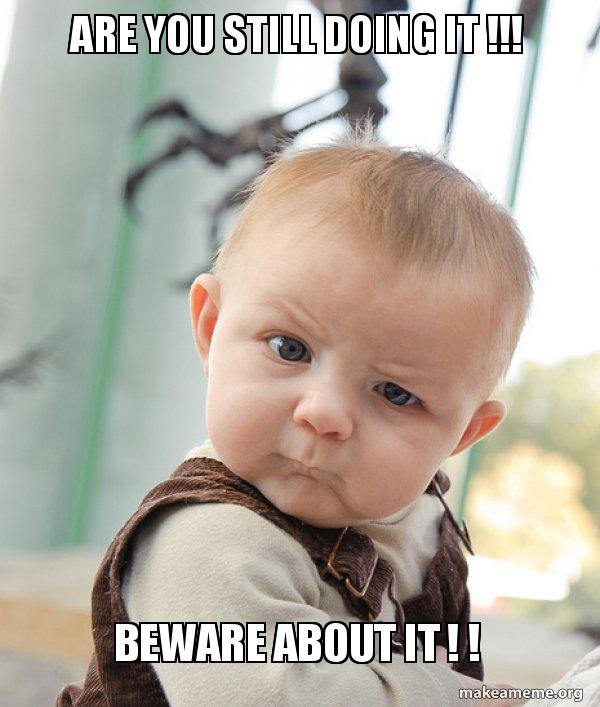 Hi Steemians
We all are using smartphones and knowingly or unknowingly we will be doing something not recommended to our smartphones, here are some of the tips you might have missed while using your smartphones.
1. Installing Apps from UNKNOWN SOURCES.
Never install apps from unknown sources. Many people do this because they may get some paid apps for free and they may get some special features on the phone through these apps. The first thing is that it is not recommended for your phone. It may contain a virus. The second thing is that it is a clear case of piracy. We will be unknowingly supporting piracy which is not ethical. We have many good apps, more than 2 million in google play store, and we should use them. And also if we have not installed the apps from play store, then google wouldn't have control on it and it may contain malicious code in it which could deliver your personal data, like the passwords on your phone, the permission of gallery access with those apps may misuse your photos to some unknown sources. So Never Install Apps from Unknown Sources.
2. Don't Kill Apps.
We have seen people kill their apps, or install the app killer on Android phones thinking that they will have RAM cleared which will make their phone fast, They also think that killing apps will deliver more battery backup. It is not actually recommended to kill your apps again and again. Because for example if you are using WhatsApp, chatting with your friend and you will kill it after use, again your friend will message you on WhatsApp. You will again open it. This frequent killing apps and opening it again will be hectic process of loading data from the beginning for your processor and also consumes more power from the battery to open it fresh. And moreover your smartphone with Android is smart enough to maintain its RAM itself, It will close apps itself when it is not in use for a long time, it will make space in your RAM when it is needed. So keep your frequently used apps running in the background. Do Not Kill Your Recent Used Apps.
3. Using an Antivirus Software.
You have purchased a phone and you need tight security to your phone and think that using Antivirus Software will be safe for your phone. Antivirus is required in computers. It is not necessary to use Antivirus Software on your phone unless you are downloading apps from the Play Store which is a trusted source and not from unknown sources. And as long as you are downloading contents from reputed websites, Antivirus is not required particularly in Android Phones. We will always be afraid and you see the antivirus app getting million downloads by which we have the mindset of protecting our phone by these Antivirus apps. Instead these apps will load more data on your processor which will consume your battery too. So Antivirus is Not Necessary to Your Phone and is only recommended if the antivirus app is providing some additional feature.
4. Using Battery Savers. (Not Recommended)
People use battery savers on their phone. They think that using battery savers will extend their smartphone usage time and will have more battery backup. You know what battery savers will do. They will kill your background apps, As I have already mentioned in my first point, killing apps will put extra load on your processor and instead of saving the battery, you will end up losing the battery life while opening apps fresh. And some battery savers, they themselves consume more process load and more battery. Yes they might do some good things like reducing your screen display brightness, it may turn off your Wi-Fi when not in use, it may turn off your GPS while not in use and switch off Hotspot while not in use. But these things you can do it yourselves. Why is an app required which is killing apps and getting more load to your processor. I personally think that Using Battery Savers is Just Waste of Time
5. Fake Apps
I have to tell you that there are lot of fake apps which claim that they would perform hardware feature enhancement. Like if your phone does not have a finger print scanner, the app will claim a finger print scanner for you, which actually will not work. One more fake app claims that you will get Iris Scanner from your Camera which also is a bluff master, some apps claim to the core that if your battery / processor won't support fast charging, the app will help fast charge your phone. I recommend to keep yourselves away from these kind of apps. If Indian Government launches an app, if you search for it on the play store, there are many apps which claim to do the same job. Beware of these kind of apps which could seek permission to your personal data and monitor your actions and you might end up being cheated. Also these kind of apps have lot of ads on it. An add will popup every 5 seconds on your app. So Keep Yourselves Away from These Fake Apps
6. Clearing the Cache Memory.
Let me first tell you what is the Cache Memory, The data stored in Cache memory is a temporary data. For example you are using Google Maps on your phone and have searched for a place. This place will be stored in your phone's Cache memory, Next time if you search for this place, it will not download it from the internet, it uses your phone's cache memory. Similarly if you are using Facebook, Instagram etc. No need to clear cache from these apps. We Install cache cleaner apps, lot of apps like C-Cleaner, D-Cleaner which will have a broom like icon and this broom will clean all your cache files. They treat them as a dump in your phone, which actually are useful to save battery and load less process to your processor. We think they clear cache and more space will be available on our phone. I personally won't recommend using these cleaners, they just clear the temporary files and as you use the apps the files will be back in the cache. So Not Necessary to Clear Cache Memory
7. Fake Messages
You will get lot of fake messages on WhatsApp claiming to spin the wheel to get iPhone. Click the link to get Rs. 2000/- Talk time. You get links to install online earning apps, like install the app to get free talk time, Install the app and earn daily rewards. Earn Money Online. You get messages to install WhatsApp blue, WhatsApp Blue and all. Beware of such messages these are fake messages just to build traffic on the links provided in the messages. So Be Ware of Fake Messages
8. Routing Your Phone.
You have got a new Android phone and you want to route it. No problem you can route it. But please be sure what are you going to do after routing it. If you are just routing it without knowing what you are going to do after routing it, Don't just route it without having a definite thought in your mind. So clear all the conditions, gain proper knowledge about routing and only having clear idea you can go ahead with routing. As our smartphone is smart enough, I do not recommend Routing Your Phone
9. Ignoring App Permissions.
You know you will be prompted will all the applications for the permissions whenever you install an app and open that app for the first time. The permission would be to access Gallery, Camera, GPS, Mic, Storage etc., For example, while using WhatsApp it will prompt you to seek permission to use the camera. By this you can click a photo from your WhatsApp and share it with your friends. In some cases the apps will ask for permissions which are not related to them at all, For example if a torch application seeks permission of storage of your phone, then beware of it. So check twice before you give permission to an application. You can always check the permission of an application by going to App settings/Permission. If you grant permission for irrelevant things, your data may be leaked and also you might get ads on your phone. I recommend to Uninstall such Apps which are Seeking Irrelevant Permissions.
10. Restarting your Phone. (Recommended)
It is valid to restart your phone once in at least a week. As the process on your phone is continuous and consistent, the data on your phone gets on building up. Your phone needs a fresh start. Your phone needs a rest for a while and loading the system completely again. And you will also feel the freshness in your phone when you restart it once in a week. This might keep the health of your phone. If you are experiencing some flaws on your phone like unnecessary ads and lag in the process, I recommend to Restart Your Phone
Hope the above information will be useful to you and if i deserve an upvote, please upvote and resteem to share it with your friends, also leave your comments for any queries.
Cheers !!