Elon Musk's Space X will dominate the global space launch market next year with almost two thirds of the entire market: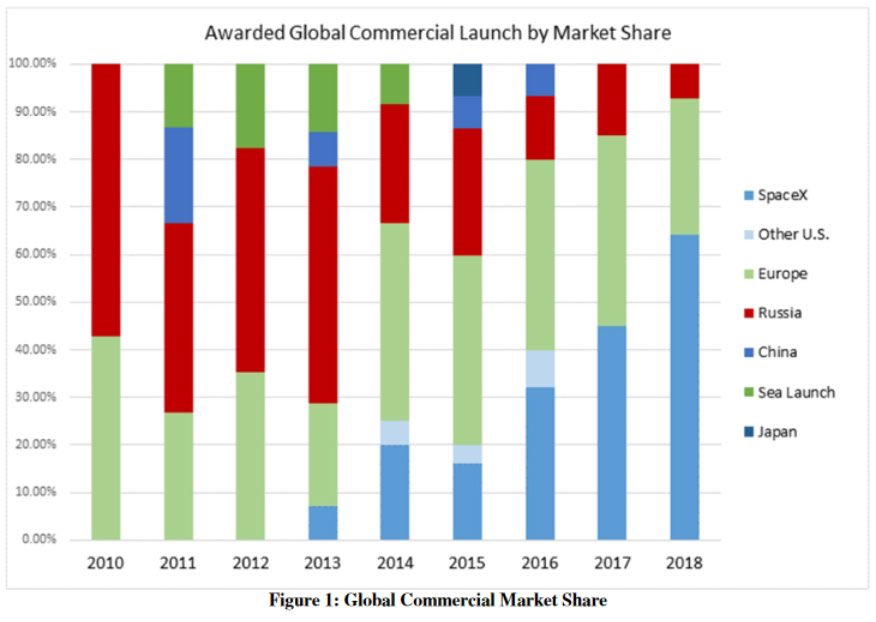 The reusable first stage of it's Falcon rocket is really a game changer.
Space X is outclassing every competitor, especially when you consider that Boeing and Lockheed Martin (Other US in the chart above) are receiving a billion dollars in annual subsidies even if they don't launch anything at all.
I am looking forward to the progress the are making on Falcon Heavy and their Mars plans.

Follow Global Vanguard for the latest in geo-politics, future trends, profitable speculations and global lifestyle opportunities.