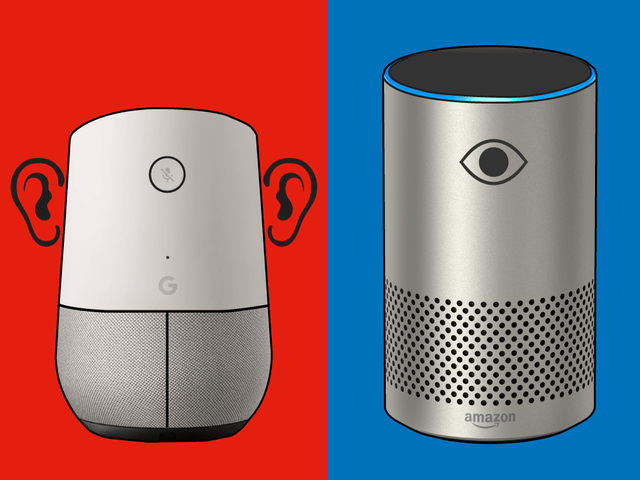 One of the top items that was sold this holiday season was the Amazon Echo Dot which saw millions of sales over Christmas and is said to be the top-selling product for Amazon across all categories.
The smart home listening device trend continues to grow, with devices like Google Home, Amazon Alexa, Amazon Echo, and Google Home Mini seeing strong sales.
According to a media research group known as Kagan, it's estimated that by 2020, roughly
25.5 percent of US homes
will quality as smart homes. At the moment, there are more than 15 million
smart homes
in the US.
A great deal of people have embraced these new tech gadgets, that act like their own personal assistant, and many have opted to add them to their Christmas list this year, yet there are still some who have some concerns over what are viewed as always listening smart home devices.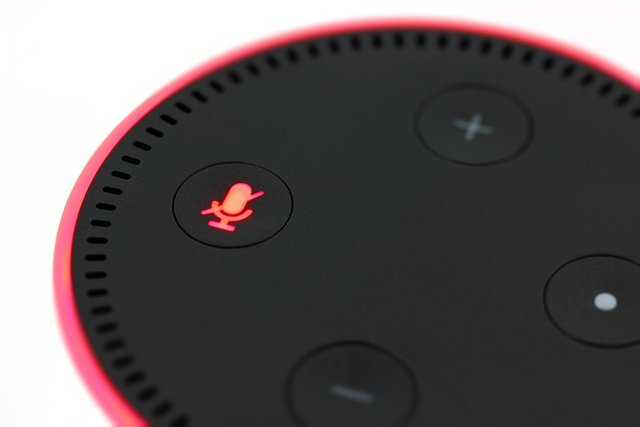 CEO of
Identity Theft Countermeasures Group
, Tyler Wildman, reminds consumers that they should
check the user agreement or privacy policy
of these devices to make sure they know what sort of data the device can collect or who it might be able to share that data with. Sometimes that data can be shared with third-party businesses or organizations and you might not even be aware of it.
Privacy advocates warn that the government might use these devices to gather intelligence on targets or even the masses. It's no wonder that many look at this tech trend as something else, surveillance that's being marketed as revolutionary technology; though people are putting it in their homes voluntarily. Wikileaks previously released documents alleging that the government and its spy agencies had the tools to hack into smart devices and essentially turn your smart TV into a listening device.
To protect your data, some suggest that users should periodically wipe their history, although that might jeopardize what the device has learned about the user. Might storing the device (when not in use) in a sound-proof box be too much? Instead some have simply opted to unplug them when having private conversations with their loved ones.
And it's not just listening devices like the Echo either, there are also worries about a variety of at-home toys and gadgets recording data that we might not be aware of.
Some people might have no idea just how much of their privacy they are jeopardizing for convenience. And that some of the items in your home might be recording or tracking what you are saying and doing, without you being aware of it.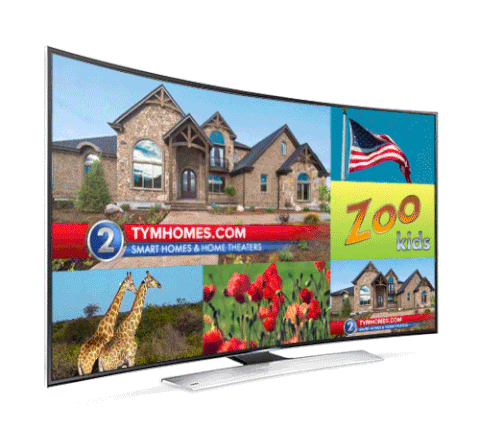 Aside from smart home listening devices being a top seller for Amazon this holiday season, there were also big sales seen for smart light bulbs, Smart plugs, and robot vacuums.
Thanks to a significant decrease in price, more people are turning to embrace the
smart home
trend and a great deal of people will be receiving smart speakers and other smart-devices this holiday season. And one thing they might want to do next is check that privacy policy and user agreement.
Pics:
via Business Financial Post financialpostcom.files.wordpress.com/2017/12/fp1220-gs-smart-speakers.png
Pixabay
TYMhomes Giphy
Sources:
http://www.firstcoastnews.com/news/local/consumer/on-your-side/privacy-concerns-about-always-listening-smart-home-devices/502345627
http://abc7news.com/technology/your-privacy-may-be-at-risk-with-some-toys-gadgets/2827339/
https://www.cnbc.com/2017/12/26/how-many-amazon-alexa-echoes-were-sold-over-the-2017-holidays.html
https://www.insauga.com/here-are-the-most-popular-items-on-amazon-ordered-for-christmas
http://mashable.com/2017/12/27/amazon-echo-dot-alexa-smart-home-top-holiday-2017-gift/#fvbrJMgpesqu
https://www.digitaltrends.com/home/holiday-lighting/
https://www.usatoday.com/story/tech/columnist/2017/12/25/10-things-you-didnt-know-your-amazon-echo-could-do/971951001/
https://marketintelligence.spglobal.com/blog/smart-homes-in-the-u-s-becoming-more-common-but-still-face-challenges
http://business.financialpost.com/technology/personal-tech/are-smart-speakers-spying-on-you-privacy-security-fears-grow-as-devices-get-more-popular
https://www.theguardian.com/commentisfree/2016/feb/09/internet-of-things-smart-devices-spying-surveillance-us-government
https://www.theguardian.com/technology/2016/feb/09/internet-of-things-smart-home-devices-government-surveillance-james-clapper
https://www.cnet.com/news/wikileaks-cia-hacking-tools-phones-apple-samsung-microsoft-google/
https://www.washingtonpost.com/news/the-switch/wp/2017/03/07/why-the-cia-is-using-your-tvs-smartphones-and-cars-for-spying/
Related Posts:
Headphone Maker Sued For Allegedly Spying On Listening Habits Of Users
https://steemit.com/technology/@doitvoluntarily/headphone-maker-sued-for-allegedly-spying-on-listening-habits-of-users
Researchers Caution Android Users About Spying Capabilities Of Apps
https://steemit.com/technology/@doitvoluntarily/researchers-caution-android-users-about-spying-capabilities-of-apps
Parents Urged To Destroy Smartwatches Over Privacy Concerns
https://steemit.com/technology/@doitvoluntarily/parents-urged-to-destroy-smartwatches-over-privacy-concerns