Blockchain Adoption Rates....How Fast, and Where?
Technology adoption rates, i.e. how fast a new technology conquers a significant fraction of its target market, have been steadily increasing over the last century, for B2C products. The graph below makes it very clear...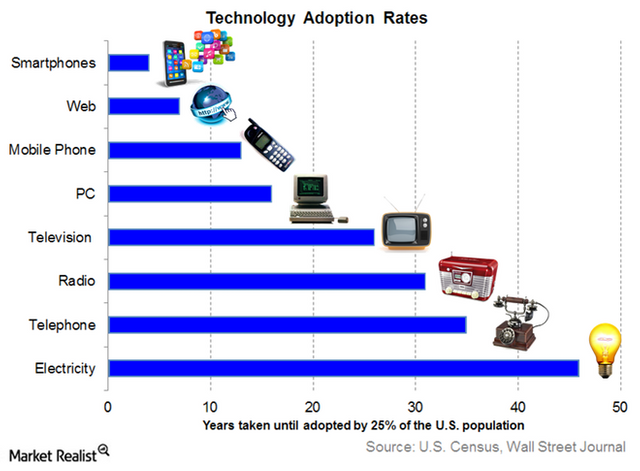 How fast blockchain technologies will be adopted is an intriguing question. The difficulty is that blockchain potentially have a large number of use cases and target markets, ranging from B2B applications (inter-bank communications, logistics/supply chain management, ...) to B2C ones (financial services to the unbanked,...).  
McKinsey & Company, a leading management consulting firm, have recently published a report containing an extensive review of blockchain use cases and market predictions, based on their own research and a survey of senior executive in financial institutions. 
They say the following:
- Out of 80 real blockchain use cases, half of them come the financial services sector, and half of it (25%of the total) are related to the insurance industry: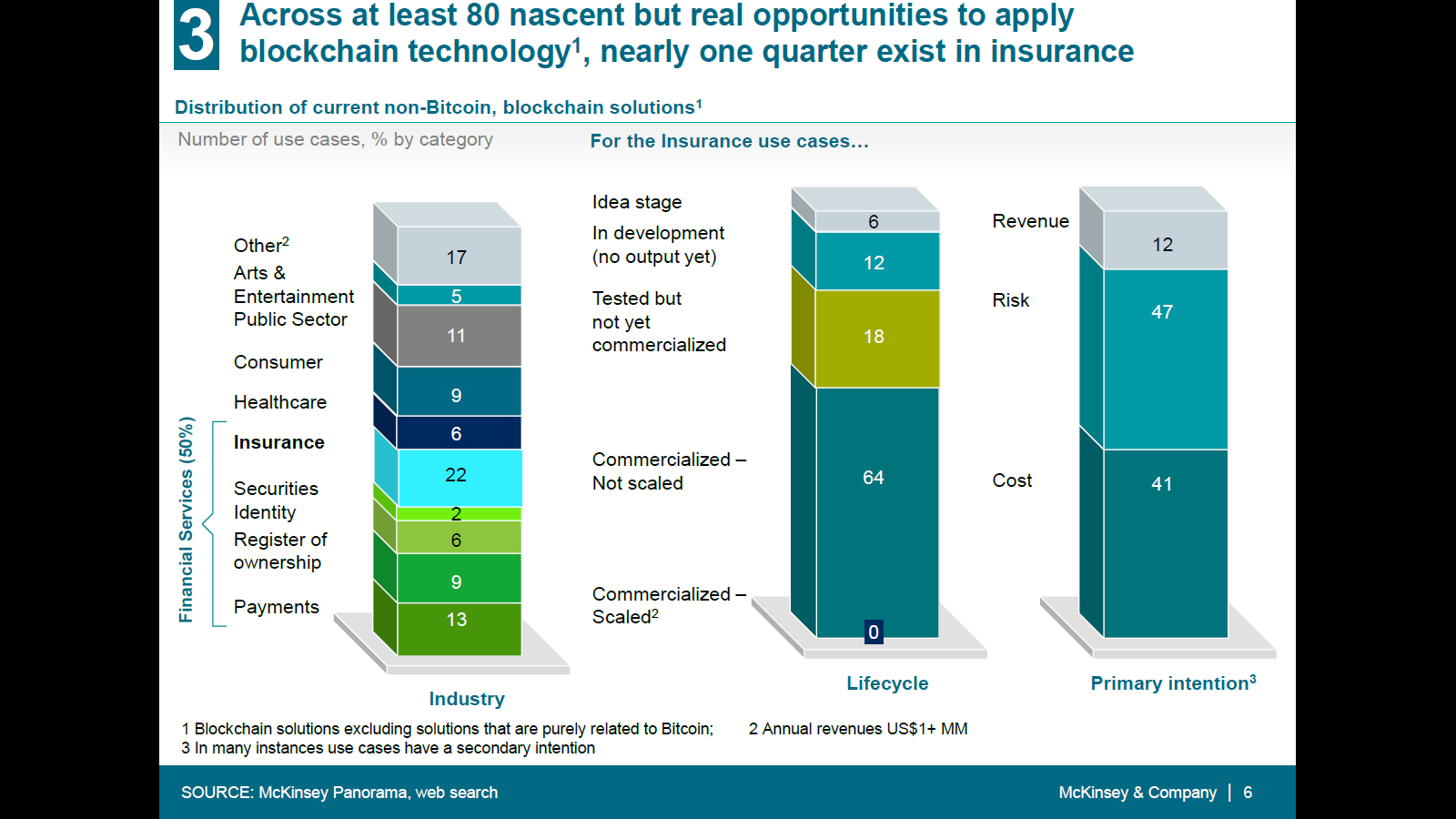 - Seven use cases could be really big...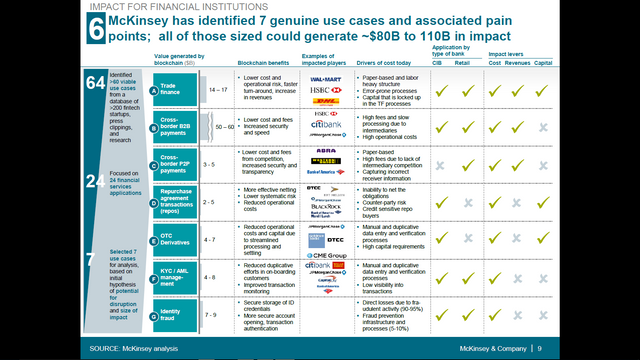 - Maturity and widespread adoption would happen around 2021: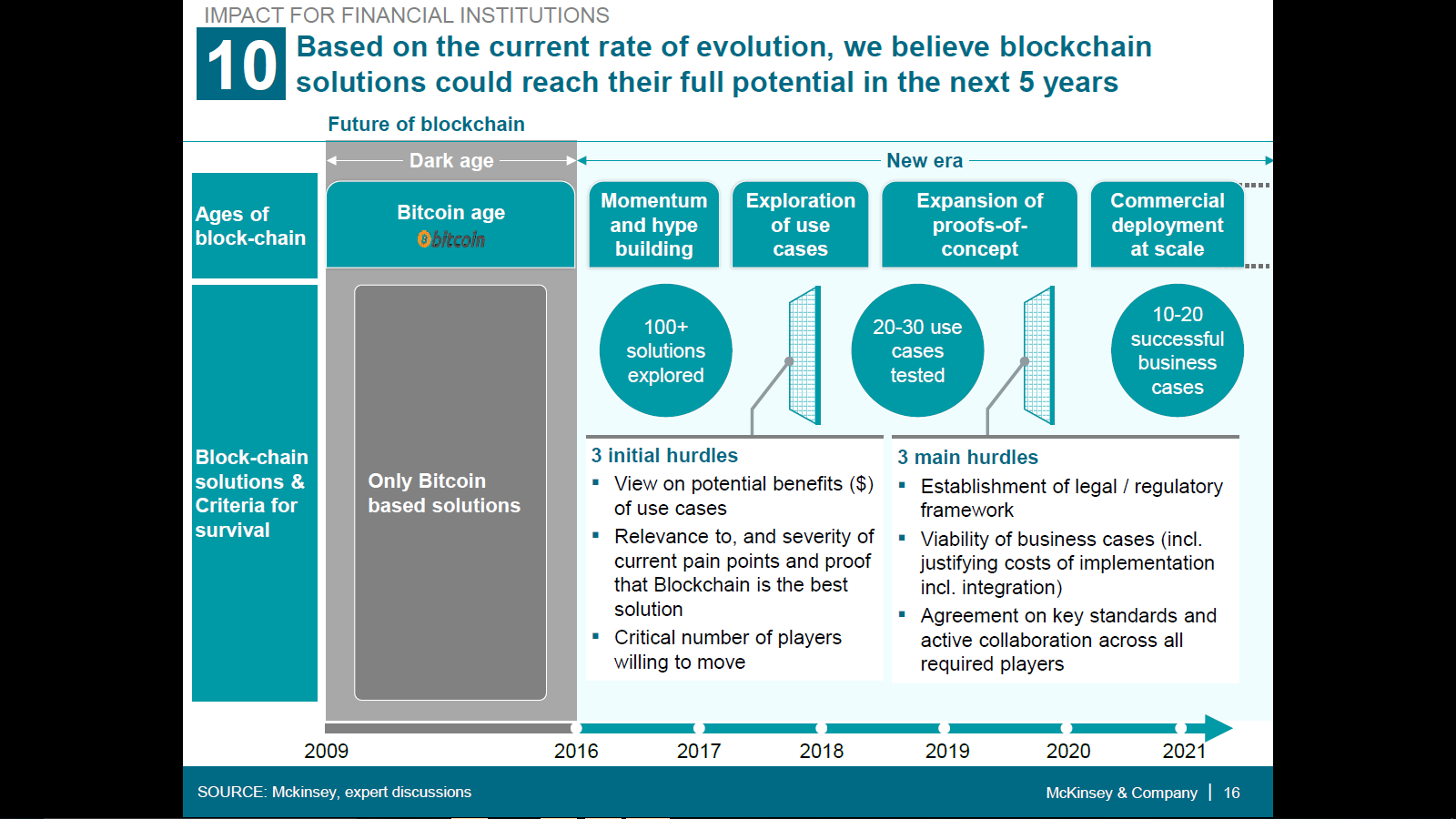 The above forecast looks very sensible and fact-based. However, I have the feeling that use cases in the B2C arena could emerge which could drive even faster adoption....faster than what we have seen happening with smartphones...
Time will tell.