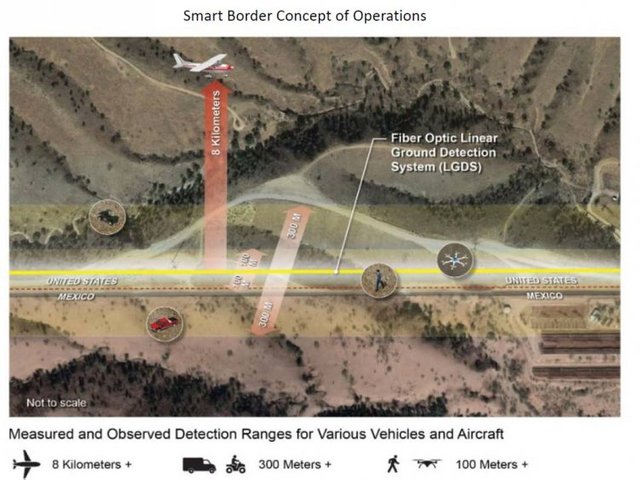 Source: Adelos, Inc., 2019
Pretty much everyone is aware of the debate raging in the US as to whether or not a wall must be built on the Mexican border to stem illegal migration. Without dwelling on it, I would say that so long as the border is not fully open it makes sense to enforce the law in existence.
But the question is, is the wall the only way? Looks like that is hardly the case as there is a technology, among others, that allows to detect movement across the border, detecting - and quite reliably - everything from a goat walking across to an airplane flying overhead. That technology is based on an underground fiber-optic cable serving as a continuous censory device.
The technology initially developed by academic researchers and later implemented commercially by some businesses like Adelos who has offered a detection solution they hope the government would adopt as part of the security solution for the Southern border. These solutions are expected to cost about 10% of the expected border wall cost and clearly be far less disruptive.
This is yet another example of cutting-edge technology allowing to address long standing challenges in new ways which are less burdensome economically and more humane towards pretty much all those involved in the challenge.
Sources
A simple technology could secure the border for a fraction of the cost of a wall — but no one's talking about it
Michelle Mark, Business Insider, 2 February 2019