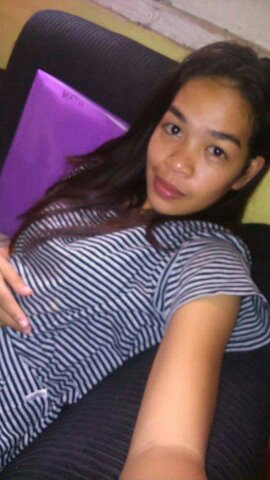 I don't have precent photos this was taken last month.
Hi guys! It's me again. I'm sooooo bored here, I don't have someone to talk too. Sometimes I just wanted to talk to curtain, and ceiling, hahaha kidding. 😂a few hours ago,my sister and @msswaggerfuck visited me here. I want to see everything outside this hospital, but maybe soon if I pass this cancer.
I just want to be positive than thinking everyday about it, if my life well end then I'm happy enough to share and inspired all of you here, I'm not scared after all. I just wish that I well left my family happy and comfortable with their own lives. The last time I checked I have cancer stage 1a but the result a few hours ago it becomes stage 2a, how fast! Well that's life, only God can stop it. My father dosn't know about it I don't want to pressure him after what he sacrificed to me a long time ago. We can't proceed to another hospital in Manila because of financial problem, we have here but still not enough for my chemo and hospital bills.
I am writing this while waiting my older sister. I wrote this post again to give thanks to all people who help me. I can't mention you all, because you know it already.
I need more prayers guys! Thank you!