Hi there again, everyone.
Today, I am not going to talk about myself... or how I met my dear friend Dorothy Joi or how's her relationship with her sister but I will talk about a very special girl that Dorothy Joi cherishes. I won't make this blog long and I am hoping everyone will really read this.
As I was scanning my Facebook's timeline today, which I didn't do the past days, perhaps weeks, I saw a post that my friend shared in her timeline. I knew it was her niece, that was welcome in this world 3 months ago. But something caught my attention. The pictures caught my attention. How can a little angel suffer from this? My heart bleeds even at this moment while I am writing this blog. She's not my niece, not even blood related to me but I felt really so emotional when I saw her in those pictures. So, I sent a message to Dorothy and asked her permission that I would make a blog about her niece to get more fund for her operation.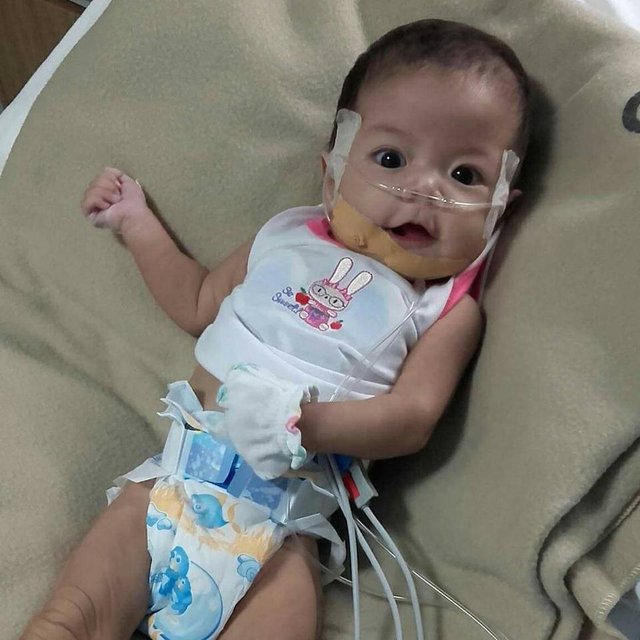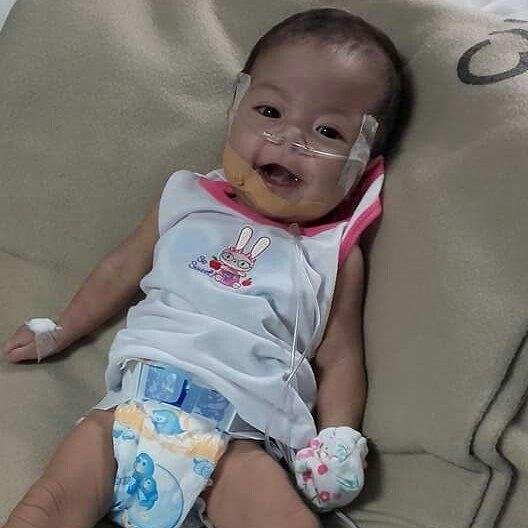 This cute baby angel's name is Amarrah Elise, you can call her baby Ae. She's 3 months old. Her parents happily welcomed her into this world 3 months ago on the Day our Lord Jesus Christ was born, December 25, 2017. However, they found out that she has Congenital Heart Disease- Patent Ductus Arteriosus. She needs an urgent operation to fix the open veins of her heart to not get any further complications. They are residing in Mindanao at the moment but they were told to bring the baby immediately to Manila to get the surgery right away. We all know how much these things cost. They need financial support for baby Ae.
Now, I know everyone on here has their own financial problems and I am not asking you to give me so much amount of money to help baby Ae. All I ask is your upvote. A portion of your upvote can help so much to let this little angel live longer. I am knocking on your hearts, everyone. I have never pleaded to anyone for help before, especially for financial support but baby Ae's condition in an exception. This might be the reason why I was eager to open my Facebook account today, to help baby Ae.
At this moment, baby Ae is still on the hospital bed in the ICU. Let her survive, please.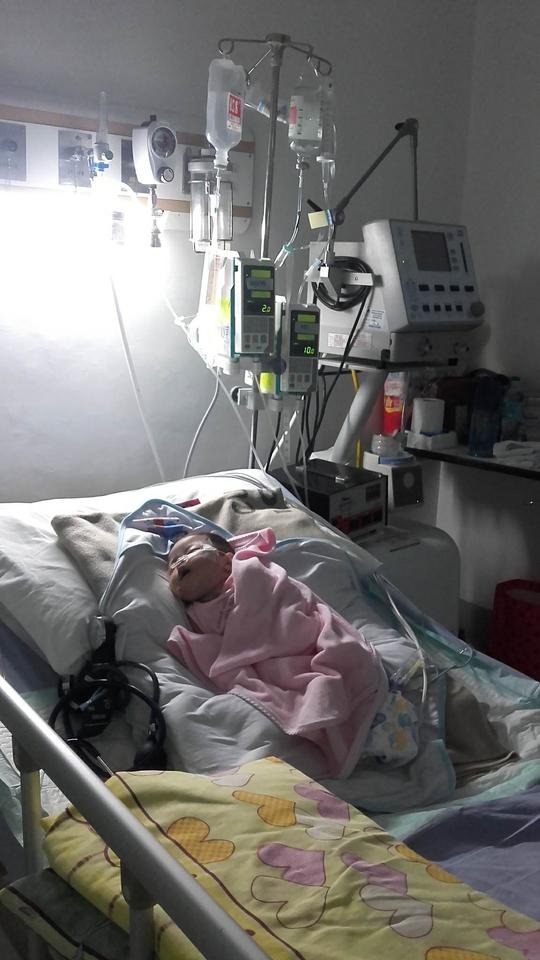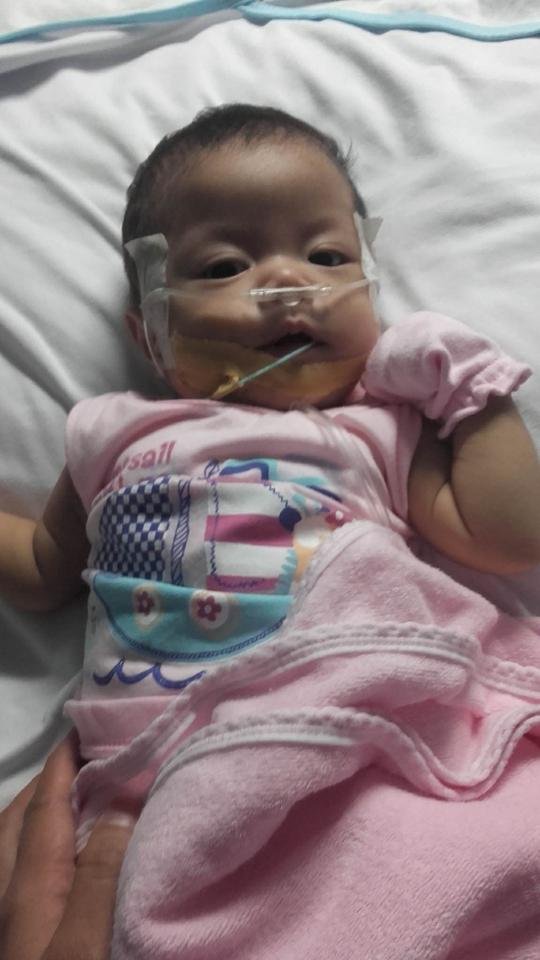 Note: All proceeds that this blog collect will be sent to Dorothy Joi. Your help everyone is very much appreciated.
If you are interested to help, you can also contact Dorothy Joi on her Facebook account to personally send her your help. Or might as well check out her GoGetFunding account.


DISCLAIMER: All pictures used are not mine. Credits to Amarrah Elise's mother.

Spread "LOVE"!


Loving you all, Steemians.
Loudette 😘