This would be my #teardrops entry.
Who would've forget Patrasche - The Dog!
Heart-Touching Tear-blasting short video clips that would make us get the message vividly!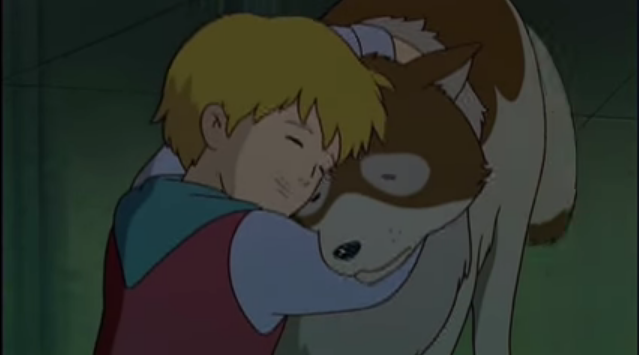 Source: Screenshot on youtube from this video

Watch this 11-minute video and prepare yourself for an ultimate blast of tears.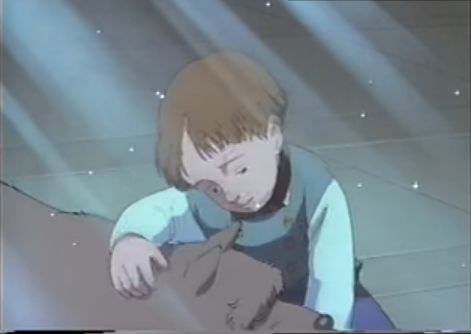 I still cannot fathom those times when I was a kid wherein my cry-level is the toughest to tap-out. But then every time I watch the series, I just cannot help myself but cry. It was an afternoon Filipino-dubbed-anime from ABS-CBN show that makes me wanna go home after school and watch this. Take a peep on our world for the 80's kiddos.
The drama series didn't have a good ending. The boy who is the master of the dog and his pet both died.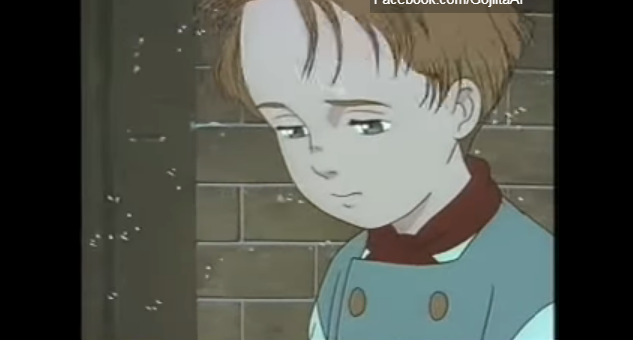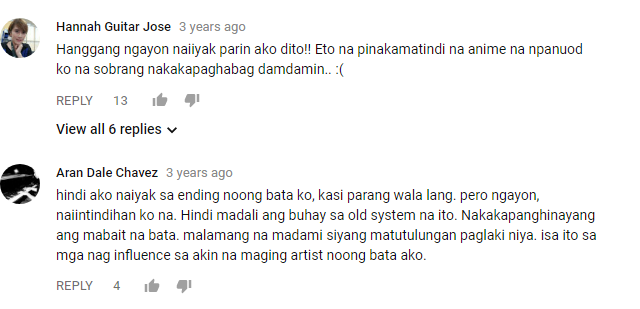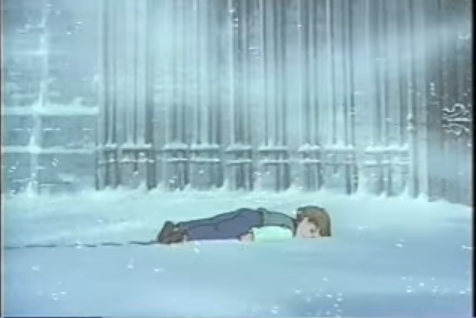 For the love of the dog! A very touching episode with a 22-minute video that will surely crush your heart.

At this point while I do type this blog, My eyes wanna burst out into tears! There is a point in the video clip where a strong force just poked my eyes and boom a total "waaaaaah" like a baby where in fact I am nearly 40 years old to just do all these baby-thing. Once you watched the video, I'm sure you'll know.
In real life, there would be great challenges that will surely agitate our lives. It is just for us how to take it and get along with it smoothly. We need to find our allies that would make us face those challenges. To our surprise, we seldom get the support we need from our friends and family members, thus we get it from our pets. That surely are very loyal to us as we go along the path of life. They just need our little efforts for us to feed them properly and maintain their well-being. In which we alone can do for them. The message being conveyed is quite simple as well. As pet owners we need to be very responsible. In life, they are the only ones we could keep as our strongest allies. The most loyal friend that we'll have. The reason they are called a man's best friend. I do my part!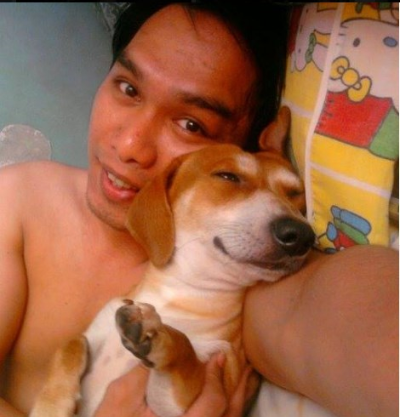 my own photo with my pet Choco taken by my long gone Sony Ericson Xperia E1
I hope I was able to pass the message effectively and this particular clips will last a lifetime in our hearts and minds vividly for us to be always be kind to animals.
@ankarlie @surpassinggoogle @albervhons @otom @bloghound
@steemitfamilyph @untalented @steemgigs
Grateful for your support in advance!
Let's share the teardrops altogether!
follow me my dear friends and audience who will come across this piece of creativity inside of me.
https://steemit.com/@fycee