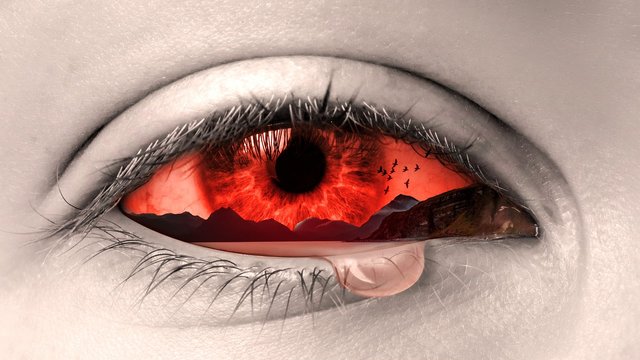 Source: Pixabay
Tears can come out in different forms. It can be a tears of joy, or tears of sadness. For sure, many of us has spent a lot of tears in different phases of our lives, both joy and sadness.
It's delightful to know about @teardrops Smart Media Token by @surpassinggoogle, and this virtual token has benefitted a lot of users. Many Steemians took part and shared their stories which gave them tears, and I admit of sharing about it twice.
So what made you cry some tears?
Lots of stories have I read using #teardrops, and a lot of them were tearjerking. It's like watching a drama anthology program (a-la MMK) while reading stories. Good enough, I knew some members who are comedic but their stories are dramatic.
There are some stories with joy. Consider the post by @sugarrainbow recently about her newborn baby. I knew she had gone through a lot based on her past #teardrops stories. But reading how successful her delivery towards her newborn baby, you can feel her joy.
What gave me tears?
A lot of things actually, I already shared them. Some are sad moments, but of course, there are happy moments as well. I am already an orphan, and lost both of my parents. Those were the most saddening moments of my life. There are some victories as well. Tears are really made to feel better at times. You can cry it out if something's causing you pain, then feel better afterwards.
Taylor Swift even cried on her guitar
It might sound funny and off-topic but this song from Taylor Swift crossed my mind. "Teardrops On My Guitar" is among her earliest hits, and she is still a country girl! Check that song what gave her tears during her country era.
Credits: YouTube/TaylorSwiftVEVO

🎞🎞🎞🎞🎞🎞🎞🎞🎞🎞🎞🎞🎞

Please support @surpassinggoogle as a witness by voting him at https://steemit.com/~witnesses and type in "steemgigs" at the first search box.

You can also give him witness voting decisions on your behalf, visit https://steemit.com/~witnesses again and type in "surpassinggoogle" in the second box as a proxy.

Please support his project as well, which is @teardrops Smart Media Token.
---
Join the Voices Of The Underground by @beanz on Discord.
---