IT'S ALL ABOUT ENERGY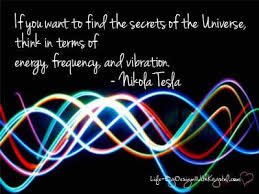 It fascinates me that Tesla, Einstein, Plank, Grof, and many, many other physicists and deep thinkers all go back to the fundamental awareness that to understand the cosmos one needs to consider energy and vibration as the key.
Indeed, when one thinks about it it is very clear they were/are correct. If we were to describe ourselves in a purely mechanistic way we would say that we are biological entities that sense and respond to energy, and that we ourselves are energy. Think about it: we have our five senses that are in constant use, even in sleep they are on a kind of unconscious holding pattern. We also have a sixth sense. Who can deny that anymore. To do so is simply ignorance.
Perhaps the first time I consciously became aware of this 6th sense was when I was 12 years old. My best friend and I sat in the back of the class (our teacher should have known better, and separated us). Anyway, he and I would choose a fellow student and focus on the back of that persons head. EVERY student would turn around and look to see who was looking at them. All but one: Karla Jones. We could not get her to turn around. Of course this is just a simple example, but indeed we are creatures that sense and process energy... and try and make sense out of it all!
There is no doubt either that electric energy is life for we biological units, and all other animals. Without it there would be no life. We could not sense or do anything without it. Isn't it fascinating how we respond to music, art, nature, hot cars, and clothing, and poetry, and on and on and on. It's all energy.
You know what mindfulness is? It is simply becoming more and more aware of energy down to the finest little detail. I know of meditation masters who literally can sense the energy of a rose petal or the presence of a tree or the energy changes in a cat and so very much much more. I remember the first time I actually "saw" that people are energy. I saw that if you strip away the physical illusion of a human that beneath and within this we are energy. I was driving in town the next day and stopped at a stop light. A man walked across the cross walk in front of me, and I was amazed that my brain/consciousness shifted and I perceived him as pure energy. It was quite fascinating.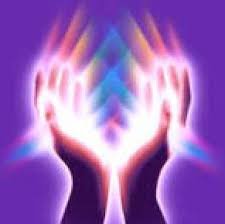 So why is it important that we are aware of this? What difference does it make? First of all we absorb, radiate, and transfer energy. We are attracted to and respond to all sorts of energies. Our bodies become ill when our energy is out of balance. We succeed or fail in life dependent upon our energy. We create energy patterns in our minds and hearts. Love is an energy. Fear and hate are too... and everything in between. Our thoughts, words, dancing, singing, swearing, rants, all are energy. Other than our very existence being energy it's not so important!
The bottom line: once we humans become aware of this expanded reality, then we can begin the process of becoming responsible for our own energies and also become aware how we are influenced by energies "out there". Frankly, I am of the opinion, that if we humans have a chance of surviving and rising above our proclivity to destroy each other it will only come as we rise in consciousness and awareness of the fact we are, and everything around us, is energy. We must become aware that we, too, create our reality, our thoughts, our health through energy.
Many blessings. May you be at peace.